APD Director Resigns
Jane Johnson has announced her decision to step down as Director of the Agency for Persons with Disabilities. She told her employees today (May 2) that she will continue to serve through the end of the month and will work closely with the Governor's Office and APD employees to ensure a seamless transition.
Johnson said, "Working with Governor Crist and Lt. Governor Kottkamp has been a wonderful, positive experience that I will treasure my entire life. These two leaders have inspired my unending support and dedication." Johnson added, "I truly appreciate the opportunity to serve as the director of APD. We have overcome many challenges this past year while always protecting the health and safety of the people we serve. I will leave feeling the agency has had a positive impact on many people's lives"
Johnson thanked her employees for the tremendous gains that the agency has made in the past year, and she encouraged them to continue the forward momentum. She plans to remain active in the disability community.
---
Thank you, Public Servants
By Jane Johnson

Governor Charlie Crist has proclaimed May 5-11 as Public Service Recognition Week. In addition, the Governor has proclaimed May 7 as Public Employee Recognition Day in state government.
I can't think of a better time to remind each member of the APD family how much your work matters...
Your work matters because the collective sum of all of our efforts enables Floridians with developmental disabilities to live, learn, and work in their communities - that's an achievement of incomparable importance.
Your work matters because, even though much of what you do each day goes unrecognized, you remain committed to the APD mission and to the people we serve - that is humility, a rare and precious asset.
Your work matters because you place a higher value on improving the lives of others than you place on earning the most money your education and experience can buy - that is altruism, a most noble trait.
Your work matters because you are making an important difference in the lives of others - that is a legacy many would envy.
Your work matters because you have chosen to dedicate your time, talent, creativity and intelligence to those who need it most - that is sacrificial love, which makes the world go round.
So... thank you for helping to make the world go round and thank you for choosing to give your professional lives to public service.
On behalf of Governor Crist and myself, you have our heartfelt appreciation for your unselfish work. Thank you for making the Agency for Persons with Disabilities a professional, yet compassionate organization.
Clicking on most photos will open a larger version.
---
World Autism Day

On April 2, Governor Charlie Crist and Lt. Governor Jeff Kottkamp held a news conference in front of the dolphin

fountain at the Capitol to celebrate the first World Autism Day. World Autism Day was designated by the United Nations and will be held on April 2 across the globe in the future. Former Miami Dolphin quarterback Dan Marino, who the Governor appointed to co-chair the Task Force on Autism Spectrum Disorders, addressed the crowd. He talked about his 18-year-old son, Michael, who has autism. Marino said Michael is now in college in Orlando and doing very well because he was able to receive early intervention for his disability.


Agency for Persons with Disabilities Director Jane Johnson, who co-chairs the task force with Marino, thanked the governor for being a bold leader and creating the task force on autism. The task force is charged with looking at all aspects related to autism and providing a report to Governor Crist a year from now.
After the news conference, Governor Crist grabbed a football and threw passes back and forth with Marino. The football was given to Michael Galvano, son of Rep. Bill Galvano (R-Bradenton).


Following the news conference, most of the attendees gathered for the inaugural meeting of the Task Force on Autism Spectrum Disorders. Each member of the 22-person group talked about why they have an interest in autism, with many having family members with autism. Tamara Demko with the Department of Health is the executive director of the task force. She provided an overview of what is known about autism. Later, the task force heard from people with autism and family members who spoke about the challenges they face, including paying for needed therapies.
---
A New Do for Katie Bowman
By Ann Douglas, Tallahassee Area 2 Office
If you call the Area 2 Phillips Road field office in Tallahassee, you will likely get the cheery greeting, "Agency for Persons with Disabilities, this is Katie." Katie Bowman is one of our newest OPS receptionists and we're delighted to have her on board.

What you can't see through the telephone wires is Katie's new short hair cut. It surprised fellow colleagues when she came to work a few weeks ago sporting the new short do. Known for her long pretty hair, Katie announced, "I cut my hair and sent it to Locks of Love." She learned about Locks of Love from her cousin who sent her pony tail to the non-profit agency. Locks of Love makes hair pieces for financially-disadvantaged children who have long-term hair loss due to a variety of medical conditions. Each child receives a hair piece made specifically for them free of charge.
"When I made up my mind to do it, I was hoping my hair was long enough. My mom measured it and she thought it was long enough, so we went to my hairdresser and she measured it again.

She put my hair into two pigtails down my back and cut them off. Then she put them in a plastic bag and I mailed it right away," Katie said recently. Asked how it felt to give her hair away to someone she'll probably never meet, she said, "Great. I always feel good when I think I've helped someone." Will she consider growing her hair long again for the purpose of sending it to Locks of Love? Katie enthusiastically answered, "Yes. It's important to help people whenever you can."
Her upbeat spirit and willingness to help whenever needed has been a great asset to our Area 2 family. Besides being a valued staff member, Katie receives services from APD.
---
Committee on Autism
House Speaker Marco Rubio called together a Select

Committee on Autism and Developmental Disorders.The group met for several weeks and developed recommendations for the entire Legislature to consider.
At the first meeting of the committee on April 8, APD Director Jane Johnson made a presentation about what services the agency provides to people diagnosed with the more severe type of autism.
---
Governor's Commission Looks to the Future

The Governor's Commission on Disabilities is working hard to create a better future for Floridians with disabilities. Created by an Executive Order from Governor Crist on July 26, 2007, the Commission is tasked with identifying barriers that are experienced by people with a broad range of disabilities and making recommendations on how the state can change its laws, rules, policies, and procedures to eliminate those barriers.
Judging by the numbers, the 21-member board is leaving no stone unturned. At its meeting of April 11, the Commission reviewed and discussed over 50 recommendations that were generated by its five committees. The names of the committees suggest the scope of the recommendations being considered: Civil Rights, Education, Employment, Independent Living, and Transportation.

APD figures prominently in the Commission's work. APD Director Jane Johnson represents the agency on the board. Chip Wilson represents the Division of Emergency Management at its Statewide Disability Coordinator, which is an APD-funded position. And Jeff Saulich of APD's Communications Office is serving as the editor of the final report that the Commission will deliver to the Governor in June.
---
Children's Week

On April 1, children filled the Capitol rotunda for a news conference declaring Children's Week. Thousands of cut-outs of children's hands were hung throughout the building. Agency for Persons with Disabilities Director Jane Johnson participated in the news conference featuring Lt. Gov. Jeff Kottkamp, who read a proclamation from Governor Charlie Crist designating the week as Children's Week. Kottkamp talked about Governor Crist's commitment to Florida's youngest citizens. Youngsters from Creative Preschool, including Will Holliman, who is the son of Rep. Loranne Ausley (D-Tallahassee), sang several songs to the great pleasure of the crowd of about 150 people.

After this event, Johnson participated in a Children and Youth Cabinet meeting, in which there was much discussion about the lean state budget and ways to preserve vital children's programs. Later, a group of young advocates asked representatives on the cabinet a variety of questions covering everything from foster care to health care.
---
Explore Adoption
Governor Charlie Crist is creating a new initiative called Explore Adoption with the goal of finding loving homes for Florida children in state care. The Champion will periodically highlight stories of adoption in support of this initiative.
Finding My Son
By Monique Emmanuel
I grew up in a large extended family. My mother's family was comprised of 10 siblings, some of whom lived in remote areas of St. Vincent and the Grenadines where there were no high schools. My mother, the oldest of the 10 children, informally fostered several of her own siblings and her sibling's children during the week so that they could attend high school in the town on the small Caribbean island.
"When asked why he wanted to be adopted when he was practically grown up and quite independent, he said it is just as important to a teenager as a child to know that there are loving people that he can depend on and a permanent home that is not going to change."
-Monique Emmanuel
I expected that I would have the same family atmosphere when I started to have my own family, but I moved to Tallahassee where my immediate family consists of my 14-year-old daughter and my mother. My daughter was experiencing life as an only child and therefore would not have the opportunity to form the lifelong bonds that I have with my siblings and foster siblings. When my daughter expressed her wish to have a brother close to her age, I decided to look into options for adopting a child.
After seeing several newspaper and TV articles about children needing permanent homes, I contacted Big Bend Community Based Care, who took my information and sent me a package of adoption material to fill out. I was required to attend a class on parenting children who were currently wards of the state. I had a home inspection, health assessment, and background check before being approved to be an adoptive parent. Throughout the whole process, I was assigned an adoption case worker who was very helpful and patient about answering my questions and concerns.

After my approval, my case worker began the matching process to find a child who would best fit my family. She approached me about a youth I had seen earlier on TV as part of a brother and sister sibling group. I said that unfortunately I could not adopt two children because of the size of my home. She said that the sister was turning 18 and would no longer be available for adoption and they had agreed that the brother could be adopted alone. I agreed to meet both siblings. They visited my home, interacted with my daughter, and agreed that it would be a suitable home. My adoptive son was able to stay with my family during the Christmas holidays. He has been living with us since mid-January. We will finalize the adoption in June. His sister calls and visits when she can. She is now part of an Independent Living program.
My son is a very intelligent, handsome, 16-year-old African-American male who has a 4.14 weighted Grade Point Average, and holds down a part-time job at Winn-Dixie while attending high school. He had been living in a group home since he was nine and had just about given up all hope of being adopted. When asked why he wanted to be adopted when he was practically grown up and quite independent, he said it is just as important to a teenager as a child to know that there are loving people that he can depend on and a permanent home that is not going to change.
---
Stay Safe with E-Mail Alerts

The Florida Department of Law Enforcement and its local law enforcement partners recently launched the Florida Offender Alert System. The system allows citizens to sign up to receive e-mail alert notifications when a registered sexual offender or predator moves to their neighborhood, or within a radius of any other designated address. Citizens can also monitor address changes reported by specific registered offenders or predators. Signing up is simple and there is no cost. The Alert System is located at: www.flsexoffender.net
---
Arc Day

The Arc of Florida held a rally in the Capitol Courtyard on April 17. About 500 people from all over the state were there to talk with legislators about essential funding to serve people with developmental disabilities. APD Director Jane Johnson addressed the crowd thanking them for increasing awareness of the need for additional money to serve people with disabilities.
---
SportsAbility Rocks the Capital City

By Jeff Saulich, Communications Office
There were no losers, only winners,during the annual SportsAbility celebration in Tallahassee, April 17 through 20. Sponsored by the Florida Disabled Outdoors Association (FDOA), SportsAbility '08 brought together dozens of sponsors and hundreds of participants in a wide range of indoor and outdoor sports and activities.

A banquet at a Tallahassee hotel kicked off the series on Thursday evening, April 17. An Indoor Activities and Resource Expo followed on Friday at Tallahassee Community College. APD was one of the many agencies and organizations with a booth at the Expo. Saturday saw a host of outdoor activities at the nearby Ochlockonee River State Park. The grand finale was a Power Soccer Clinic at Temple Israel on Sunday.

As the accompanying photos show, SportsAbility definitely puts the emphasis on ability. The event does a great service by helping people to know what activities are possible for them, and the fulfillment an active lifestyle can bring. For more information on FDOA and SportsAbility, visit www.fdoa.org
---
Around the State

We are the Champions
On March 6 through 8, the Marianna Sunland Supersonics competed in the State Basketball Championship of the Florida Special Olympics, winning the State title! A special awards ceremony was held at Sunland Center on March 25 to honor the team.
---
MRDP Employee of the Year

Mentally Retarded Defendant Program (MRDP) Superintendent David English recently announced that Institutional Security Specialist II Otis Brown was voted Employee of the Year for MRDP. Brown exemplifies the standards and qualities essential to the service provided by MRDP. He is conscientious, professional, fair, and helpful to staff and residents. His dedication to our program, residents, and staff is greatly appreciated. MRDP is located in Chattahoochee.
---

Remember to Recycle
By Tracy Clemmons, Ed.D., Sunland Center Superintendent
The Sunland Center's recycling program is growing each year. The work site has a large impact in local environmental endeavors to recycle as much waste as possible. Every 14 months, Sunland Center

recycles over one million pounds of cans, cardboard, paper, and plastic. Last year, Sunland Center recycled approximately 44,000 pounds of cans and 472,960 pounds of cardboard alone.
Also, it is a work site for about 50 individuals that live at the Sunland Center, which is located in Marianna.
---
Governor Makes Appointments to the VR Foundation
Governor Charlie Crist recently announced two appointments to the Florida Endowment Foundation for Vocational Rehabilitation, more commonly known as the Able Trust.

Barbara MacArthur, 55, of Tallahassee, vice president and chief nursing officer with Tallahassee Memorial Healthcare, succeeding James Dolan, appointed for a term beginning April 21, 2008, and ending September 30, 2010.
James Saunders, 74, of Tampa, president and dean of SunCoast II, The Tampa Bay School of Massage Therapy, succeeding Dennis McNenney, appointed for a term beginning April 21, 2008, and ending September 30, 2008.
---
Director Johnson Receives Honor
APD Director Jane Johnson is among a special group of women leaders in state government that were recently recognized for their achievements. The occasion was the "Salute to Women" Awards Luncheon held on April 10 during Miami-Dade County Days in Tallahassee.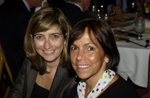 Johnson was presented with a "Salute to Women" certificate in recognition of her leadership. Several other women who are directors of state agencies and departments also were honored.
The event and awards were sponsored by Baptist Health South Florida, PBS&J, the Greater Miami Chamber of Commerce, and the Miami-Dade League of Cities.
---
Walk, Run, Roll-a-thon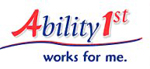 Ability 1st of Tallahassee (Center for Independent Living of North Florida)held its second annual Walk, Run, Roll-a-thon on April 12 to raise money for the center's operations. About 200 people came out in the rain to help this good cause.

There was a 5k run/walk (3.2 miles). Also, there was a disability sensitivity course where able-bodied people took wheelchairs through an obstacle course to encounter the challenges of people in wheelchairs. APD employees Terri McGarrity and Alex Brown participated. Ability 1st of Tallahassee raised more than $5,000 from the event.
---
Champion Staff
Melanie Mowry Etters - Editor
Jeff Saulich - Photo Editor
Chad Pickett - Web Development
Lloyd Harger - Web Development