Message from the Director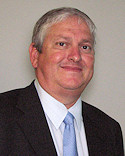 Capitol Happenings
By Jim DeBeaugrine
The Legislative session is in full swing in Tallahassee. During this time of year, there many events that bring stakeholders to the Capitol.
I had the privilege of participating in two great activities in March. On March 18, I spoke to 500 people during the Arc Advocacy Day in the Capitol Courtyard. Then on March 24, I was also honored to speak during Developmental Disabilities Day, along with Lt. Governor Jeff Kottkamp. It was great to see so many of the people we serve at the Capitol participating in the legislative process by talking with legislators about their wants and needs and how programs APD funds make a difference in their lives. (See both stories below.)

On April 2 which is World Autism Awareness Day, Lt. Governor Kottkamp, football star Dan Marino, and I will lead the Inaugural Tallahassee Autism Walk. The walk will start at the FSU Law School and travel up the hill to the steps of the historic Capitol. At 10 a.m., Governor Charlie Crist will hold a news conference in celebration of World Autism Awareness Day.
Also, I want to share the highlights with employees and stakeholders of the latest proposed budgets that have been approved by the House and Senate as of March 26 for APD.
Total APD budget: House = $1.076 billion; Senate = $1.05 billion. House budget is $31 million above base budget and Senate budget is $7 million above base budget.
Biggest difference between the two chambers is the Senate's proposed across-the-board provider rate reduction of 3% which would result in a $24.7 million reduction. The House proposal does not contain this reduction.
Both chairmen propose $19.1 million from nonrecurring funds to resolve the projected deficit in the Home and Community-Based Services waiver.
Both chairmen propose continuation of the dental pilot programs at the public facilities that were initially funded last session ($581,000).
Both chairmen propose administrative reductions to central and area offices of $661,209.
Both chairmen propose a $3 million reduction due to elimination of behavior assistance services in standard and behavior-focus group homes.
Both chairmen propose elimination of behavioral therapy assessment ($335,816) and medication review ($301,907).
Both chairmen propose reducing expenditures for durable and consumable medical equipment through use of competitive bid or development of standard pricing schedule (subject to negotiation with Agency for Health Care Administration). Savings of $932,093.
Total House reductions = $5.5 million; Total Senate reductions = $30.1 million. The entire difference is due to the across-the-board provider rate reduction proposed by the Senate. Otherwise the chambers are identical on their reduction proposals.
Both proposals reduce General Revenue by $112 million due to the increase in the Federal Medical Assistance Percentage (FMAP) provided through the recently passed Federal Stimulus legislation. This General Revenue reduction is entirely offset by increases in federal funds.
These budget proposals will probably be modified as we move further along in the process. For complete and up-to-date budget information, please review documents from the House and Senate.
---
Clicking on most photos will open a larger version.
---
Arc Day


About 500 people from all over the state, including many self-advocates, gathered in the Capitol Courtyard on March 18 for Arc Advocacy Day in Tallahassee. Agency for Persons with Disabilities Director Jim DeBeaugrine was one of several speakers. DeBeaugrine welcomed everyone to Tallahassee and encouraged participants to talk with legislators about their needs.
Arc of Florida Executive Director Deborah Linton recognized Senator Carey Baker (R-Eustis) with an award for supporting people with disabilities. Other lawmakers recognized by the Arc of Florida were Rep. Bill Galvano (R-Bradenton) and Rep. Juan Zapata (R-Miami)


Rep. Peter Nehr (R-Tarpon Springs) and his son, Clifford, spoke to the crowd. Nehr thanked Arc employees for taking such good care of his son when he cannot be with him.
---
Developmental Disabilities Day


Hundreds of people gathered at the Capitol in celebration of Developmental Disabilities Day in Florida. Governor Charlie Crist issued a proclamation making the declaration at the request of the Florida Developmental Disabilities Council (FDDC). Many people who were in Tallahassee for the day scheduled meetings with legislators to talk about maintaining funding for disability programs and services.

The highlight of the morning was a news conference with Lt. Governor Jeff Kottkamp as the keynote speaker. Other speakers included Agency for Persons with Disabilities Director Jim DeBeaugrine, FDDC Chair Dr. Susan Gold, Florida Alliance for Assistive Services and Technology (FAAST) Director Steve Howells, and self-advocate Frank Shalett of Hollywood.


Lt. Governor Kottkamp spoke on the governor's budget proposal that supports expanding the Consumer-Directed Care Plus (CDC+) program offered by APD. The proposal calls for any cost savings generated by more customers enrolling in CDC+ to be used for people on the Medicaid waiver waiting list.
More than a dozen disability organizations, including APD, displayed exhibits on the second floor of the Capitol. Hundreds of people stopped by the booths to learn more about services for people with disabilities.
---
Dental Pilot Program Surpasses Expectations
By Timothy Garvey, DDS, Tacachale, and Wayne Jespersen, VTS II, Tacachale
People who have developmental disabilities often find it hard to obtain health care services. One of the more difficult services to locate is good dental care. The Tacachale Developmental Disability Center in Gainesville has a dental clinic that delivers expert dental care to people who have developmental disabilities, and it has done so for 14 years. Now, with the approval of the Florida Legislature to fund a dental pilot program, more people in the community are accessing dental care.

In December 2008, Tacachale began opening its dental clinic after hours to provide care for those with developmental disabilities in the surrounding areas. Tacachale has partnered with the University of Florida College of Dentistry at Shands to deliver the needed services in this pilot program.
"The idea is to provide much needed dental care to persons with disabilities throughout our community," said Tacachale Superintendent Don Thomas.
According to Thomas, the state appropriates trust funds to Tacachale for the program, then Tacachale contracts with the University of Florida for the dental services it provides for individuals in the community. After the billing cycle is complete, Tacachale pays the money back to the state trust fund.
"So far, so good," Thomas commented. "The dental pilot during the first two months earned more than expected."

"The idea is to provide much needed dental care to persons with disabilities throughout our community."
- Don Thomas, Tacachale Superintendent
Many obstacles can block effective dental care, most of it routine, for people with significant disabling conditions. The list includes medical illnesses, immobility, long distances to travel to receive care, legal issues pertaining to informed consent for invasive procedures, financial issues, and probably most importantly, behavioral issues that can prevent patients from cooperating while receiving dental care.
Dental offices carry extremely high overhead costs, and building a dental office suite for providing adequate dental care typically costs between $300,000 and $500,000. Additionally, staffing costs are significantly higher when providing dental care for people who have developmental disabilities. Most procedures for patients with disabilities require four members on the dental team.

The proposal approved by the Florida Legislature allows Tacachale's dental clinic to be utilized in off-hours to care for nonresidents on a fee-for-service basis. This avoids the significant start-up costs for a new dental clinic.
The expectation is that, upon establishing a regular flow of patients, the dental pilot program will be self-sustaining. The majority of patients receive funding through the Medicaid waiver that is administered by APD. Some patients have personal financial resources for their services. Even though Florida's Medicaid program only provides for minimal services for patients over 21 years of age, the clinic can bill for these services.

Initial evaluation of the clinic's operations after three months indicates that the program will achieve the objective of being financially self-sustaining. Additionally, partnerships with the University of Florida and Shands Hospital allow for services that are difficult or impossible to obtain elsewhere, given the unique dental needs of persons with disabilities. These partnerships will provide training opportunities for dental students, so they will have the experience to serve individuals with disabilities in their own dental practices in the future.
Many medical clinics in Florida are public, at federal, state, and county levels. Tacachale's newly established dental clinic model could be implemented in other locations as a cost-effective method of providing much needed dental care. This model could be expanded to include other medical services, such as outpatient and physical therapy, for a very underserved population.
---
APD Cleans Up in Davis Awards
By Jessica Trexler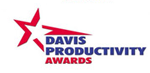 Congratulations to APD's six Davis Productivity Award winning teams! The agency has garnered one $300 notable cash prize, one plaque, and four certificates of commendation. Four representatives from both the cash prize award and plaque winning teams will have the opportunity to attend award ceremonies held in June.
The winner of the cash prize is:
Consumer-Directed Care Plus Fiscal Transition Team from the Central Office for developing a fiscal agent for the Consumer-Directed Care Plus Program.
The plaque award goes to:
Residential Overtime Reduction Team from Gulf Coast Center for reducing residential staff overtime cost.
The winners of the certificates are:
Gulf Coast Center Mobile Assessment Team of Fort Myers for developing and implementing a questionnaire for situational information assessment.
Tacachale Senior Management Team from Gainesville for reducing management and administrative support positions.
Jasmine Interdisciplinary Team from Tacachale for reducing medical expenses and increasing quality of life.
Tacachale Resident Safety Team for Injury Reduction from Gainesville for improving safety by reducing injury incidence and severity.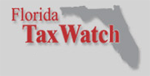 The Davis Productivity Awards are given each year by Florida TaxWatch. These awards highlight innovation and productivity that result in savings, cost avoidances, and increased revenue for state government. For more information about the awards, visit http://www.floridataxwatch.org/dpa/.
---
Agencies Join Together to Fight Fraud
By Dana Cohen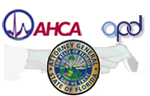 The Developmental Disabilities Services Anti-Fraud Working Group met on March 17 at the Agency for Persons with Disabilities' (APD) Central Office in Tallahassee. These quarterly meetings include members representing the Agency for Health Care Administration's (AHCA) Medicaid Fraud Unit, the Office of the Attorney General, and APD. APD Inspector General Chuck Faircloth takes the lead for the agency.
These members work on various issues and topics. At the meeting, some of the issues discussed included the verification of online training programs, the enrollment of treatment providers, and recoupment. Every meeting includes various agency updates and discussions about different legal matters dealing with Medicaid fraud.
This is a very important issue that greatly affects APD and its customers. Each year, APD pays providers millions of dollars to deliver services to Floridians with developmental disabilities. When any portion of these Medicaid funds is literally stolen through fraudulent practices, APD and its customers are the ones losing out.

For information on fighting Medicaid Fraud, contact your local APD office to find out how to prevent or report fraud and what to do if you suspect it. You also can call the APD Inspector General's Office at 1-866-APD-CARES (1-866-273-2273). Or find out more by reading the agency's Medicaid fraud brochure, available here: http://apd.myflorida.com/publications
---
APD Customer Returns the Favor
By Melanie Mowry Etters

Brittany Jarrett has a special place in her heart for Baptist Hospital in Pensacola. The hospital recently hired her for a permanent part-time job. It also helped save her life as a child. As a young girl, she went to the emergency room to stop her recurring seizures. Now she is doing her part to help patients at the hospital by providing them with the food they have requested.
Jarrett takes her job seriously. She has to read food orders and put the corresponding items on 180 trays to feed the patients at the hospital. The lunch trays are on a conveyor belt with three needing to be completed every minute. The pressure does not get to Jarrett.
"I have to fix the food with patience," she says.
Her boss, Clinical Nutrition Manager Pam Molett, says, "Brittany has to be accurate, and she is extremely accurate. That's why we hired her."

"Brittany is wonderful, always happy. She brings joy to our tray line. She just beams when she is praised for a job well done. She is a positive influence on her co-workers with a smile always on her face."
- Pam Molett, Clinical Nutrition Manager
Molett says Jarrett seems to possess a photographic memory, because anything you teach her she really learns.
Jarrett started working at the hospital last year as a participant in a job training program called Project Search. Project Search trains students with disabilities in a variety of jobs including work in nursing and central supply areas. The position where Jarrett seemed to shine was food service.
According to Molett, Jarrett brings more to the job than just efficiency.
"Brittany is wonderful, always happy," says Molett. "She brings joy to our tray line. She just beams when she is praised for a job well done. She is a positive influence on her co-workers with a smile always on her face."
Jarrett says, "I am part of the team and have made friends with my co-workers. I like working a lot."
Molett plans to reward Jarrett with additional working hours and wants to offer her a full-time position when one becomes available.
---
Around the State
LENS Focuses on Area 10

A local LENS workshop in Fort Lauderdale brought 60 individuals together to practice what LENS is all about: Learning, Exploring and Experiencing, Networking, and Strategizing. The event, held March 17, 18, and 19, attracted participants including community leaders, APD providers, agency staff, self advocates, and stakeholders. The project was facilitated by Jill Westring of the Council on Quality and Leadership (CQL) and attended by the council's Anne Buechner and Dr. James Gardner.

Day one found half of the participants hitting the streets in four different geographic areas of Broward County. They interviewed people on the street about the focus areas of housing, education, public safety and crime, housing, health care, and employment. The other half stayed in-house and interviewed community experts from each of the focus areas. The in-house participants also used the Internet, local resources, and phone interviews to find facts about their focus areas.
On day two, the groups came together to identify common areas of concern in each of the focus areas that crossed all the geographic sections of the county. On the last day of the workshop, the groups gave presentations comparing the identified issues with services in the Broward County community.

The team leaders for the LENS project were Bobbie Wigand and Shirley Board from the Victory Living Program, Lawrence Walters from L.V. Walters Group Homes, Amy Reyna from Reyna Group Homes, and Jorge Viega from Sunrise Opportunities. Participating APD employees included Kathy Coleman, Cora Brown, Yvonne Roberts, Vena Bradley, Jameela Abdul-Malik, David Gillis and Bonnie Florom. The team leaders and APD staff will meet and follow up by presenting the identified concerns to local experts and authorities.
---
Wedding Bells Chime for Area 11 Customers
By Kirk Ryon

On Saturday, March 7, Sharon Marie Breadon and Victor Colon were married at a ceremony at their home, the Leaning Place in Miami Lakes. The new Mr. and Mrs. Colon are customers of APD. The ceremony was attended by friends from the Sunrise Log Cabin Program where the newlyweds work during the day, as well as friends from many other areas of their lives.

The beautiful wedding was conducted lakeside under a rose-covered trellis. Following the ceremony, the bride and groom entertained guests at a reception in their home. The couple will honeymoon in Mexico before returning to reside in their home in Miami Lakes.
---
Hillsborough County Financial Fitness Fair

The Suncoast Area office of the Agency for Persons with Disabilities (APD) and community partners recently hosted the Hillsborough County Financial Fitness Fair for individuals with disabilities and the public. The March 28 event was held at the Hillsborough Community College North Dale Mabry campus in Tampa. Individuals received valuable information and resources on Social Security Administration (SSA) work incentives, asset-building strategies, and free tax preparation and filing services.
Among the many presentations were "Tax Preparation and the Earned Income Tax Credit," "Day-to-Day Financial Choices," "Credit Building and Repair," "Home Ownership and Foreclosure Prevention," and "Employment Resources and Placement Options."

The event took place in collaboration with the Real Economic Impact Tour (REI Tour), a national, public/private initiative led by the National Disability Institute and its partners to help individuals with disabilities with low incomes.
The National Disability Institute works to promote income preservation and asset development for persons with disabilities. Find out more about the organization by visiting www.ndi-inc.org or calling (202) 296-2040.
---
Two Appointed to FCCs

Florida Governor Charlie Crist has announced the appointment of two members of Family Care Councils—one appointment each for the councils in APD areas 11 and 12. The appointees are listed below.
Emilio Alvarez of Miami-Dade County, appointed to the Area 11 Family Care Council for a term beginning March 17, 2009, and ending March 16, 2012.



Debra Scotece-Brown of Daytona Beach, appointed to the Area 12 Family Care Council for a term beginning March 24, 2009, and ending March 23, 2012.
The Family Care Councils work to advocate, educate, and empower individuals and their families. The councils partner with APD to ensure quality services for people with developmental disabilities. For more details, visit www.fccflorida.org or call toll-free 1-800-470-8101.
---
APD Attorney Is Circuit Court Judge
Governor Charlie Crist has appointed APD attorney Dawn Caloca-Johnson to a judgeship in the Second Judicial Circuit, which includes the counties of Franklin, Gadsden, Jefferson, Leon, Liberty, and Wakulla.
Most recently, Caloca-Johnson was an attorney for the Agency for Persons with Disabilities. She served as a magistrate and hearing officer for the Second Judicial Circuit Court from 1999 to 2008. Caloca-Johnson also practiced law as a sole practitioner and with the law firms of Madsen, Goldman and Holcomb; Bernstein and Caloca-Johnson; and Collins, Shipman and Lucas.

"Dawn Caloca-Johnson has continually demonstrated the work ethic, integrity, and knowledge necessary to being a fair and successful circuit judge," Governor Crist said when announcing the appointment on March 26. "I am confident her valuable experience will make her an excellent addition to the Second Judicial Circuit."
Caloca-Johnson earned a bachelor's degree from Jacksonville University and is a graduate of the Florida State University College of Law. She will fill the vacancy created by the elevation of Judge Nikki Ann Clark to the First District Court of Appeal.
---
Five Appointed to Human Relations Commission

Florida Governor Charlie Crist announced five appointments to the Florida Commission on Human Relations on March 13. Three of the individuals are commissioners who have been reappointed for another term, the other two are new members. The appointments must be confirmed by the Florida Senate. The five appointees are listed below.
Gayle Cannon of Lake City, retired, reappointed for a term beginning March 13, 2009, and ending September 30, 2012.



Donna Elam of Orlando, associate director of program development and external affairs of the College of Education at the University of South Florida, reappointed for a term beginning March 13, 2009, and ending September 30, 2012.



Billy Whitefox Stall of Panama City, retired, reappointed for a term beginning March 13, 2009, and ending September 30, 2012.



Kara Tucker of Neptune Beach, counselor at the Disability Resource Center of the University of North Florida, succeeding Shahrukh Dhanji, appointed for a term beginning March 13, 2009, and ending September 30, 2009.



Loyda "Lizzette" Gamero of West Palm Beach, community disaster coordinator of the American Red Cross Greater Palm Beach Area Chapter, succeeding Anne Hopkins, appointed for a term beginning March 13, 2009, and ending September 30, 2010.
The Commission on Human Relations was established by the Florida Legislature to investigate and resolve discrimination complaints in the areas of employment, housing, public accommodations, and Florida's Whistle-Blower's Act. For more information, visit http://fchr.state.fl.us or call toll-free 1-800-342-8170.
---
New Transition Web Site
A new Web site has been launched to help individuals with disabilities in Florida to learn about topics related to employment and transition. The Web site, called FYI Transition, is a collaborative effort between the University of South Florida and the Florida Developmental Disabilities Council.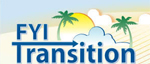 Visitors to the Web site are able to access information in a variety of formats on transition planning, career and post-secondary education planning, job development and support, career exploration, funding, work incentives, and more. The Web site also supports discussion boards for students, families, and professionals, as well as social networking for families. There is even a Feedback link for providing opinions about the new site.
The home page for FYI Transition can be found at www.fyitransition.org. There is also a low-bandwidth version of the site—http://www.fyitransition.org/site-noflash/index.html—for people who have dial-up Internet connections.
---
Champion Staff
Melanie Mowry Etters - Editor
Jeff Saulich - Photo Editor
Lloyd Harger - Web Development

---
The Agency Supports Persons with Developmental Disabilities in Living, Learning and Working in their Community.