Going to Disney World
By William Jacob Fravel
Culinary Arts Trainer/Chef with The Arc of the Bay
The Arc of the Bay's Culinary Institute recently celebrated their fourth class graduation with their educational incentive trip to Orlando. Students who graduated from the Culinary Program received the opportunity to embark on a fun-filled educational trip to Epcot at Walt Disney World. There, they experienced different cultures through the World Showcase and further their understanding of sustainability and farming at the Living with the Land ride through Epcot's aquaponic and future-farming facility. The students had a blast, getting out in the public and experiencing something new after working so hard in the class.
During the trip, the students also traveled to Lakeland to participate in the Publix Aprons Cooking School. There, they got the opportunity to prepare a meal for themselves and fellow classmates and enjoy a sense of community and family while they sat around a large table and reflected on everything they had accomplished.
To round out the trip, the students played hard with a day in the Magic Kingdom. They rode rides and got to have a day of fun and excitement with their fellow classmates.
These students worked hard and advocated for themselves, and The Arc of the Bay rewards those important efforts with this trip. Now that the trip is over, the students are working with our team of employment professionals to find jobs in the community where they can further hone their skills and work in an integrated and competitive environment.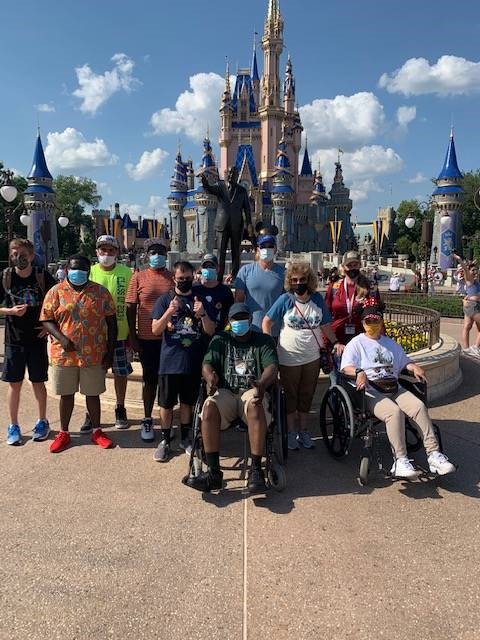 Graduates of The Arc of the Bay's Culinary Institute Program celebrated their hard work with a fun and educational trip to Walt Disney World.
Tweet