Family Care Councils Gather for May Statewide Council Meeting
Family Care Council representatives from across the state gathered for their bi-monthly meeting in Orlando on May 7-8. The statewide council kicked off the weekend meeting with representatives from the Agency for Persons with Disabilities (APD). APD staff provided council members with information on the outcomes for the 2021 legislative session, the Federal Medical Assistance Percentage, group homes, the Electronic Visit Verification system, and Employment Enhancement Program, as well as an update on Waiver Support Coordinators transitioning to Qualified Organizations.
The meeting also included two panel discussions with stakeholders. The first panel included representatives from the Florida Developmental Disabilities Council, Disability Rights Florida, the Arc of Florida, and the Florida Association of Rehabilitation Facilities. The panel shared their thoughts on the outcomes the 2021 legislative session. The second panel included a discussion with representatives from Exceptional Partners, Inc., Chandler Support Services, and the Support Coordination Association of Florida. The panel shared their feedback on the process to become a Qualified Organization with APD and the pros and cons of transitioning from a solo Waiver Support Coordinator to working for an agency.
The next statewide council meeting will be held in Orlando on July 9-10.  Additional information about the upcoming meeting, how to become a member of your local council, and council activities may be found at www.fccflorida.org.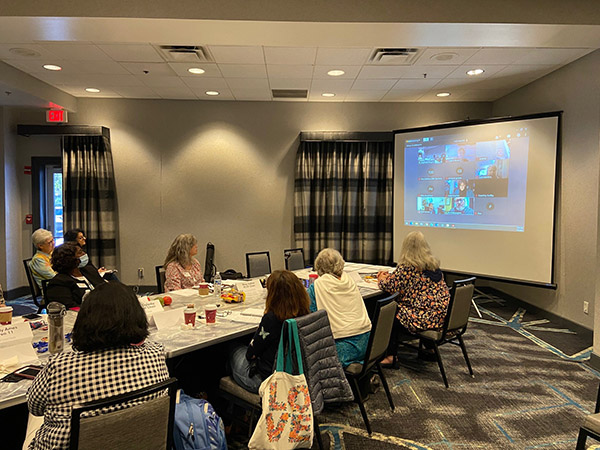 The meeting also included two panel discussions with stakeholders.
Tweet