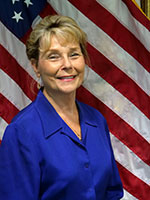 A Thanksgiving Message
By Director Barbara Palmer
It is hard to believe but fall is here. It is almost time to change our clocks to fall back an hour. It is also the time of year when many of us think about all the things for which we are grateful.
I know firsthand the dedication and commitment of our APD employees. I am thankful every day to work alongside the best employees in state government.
I want to share my appreciation for the many wonderful customers, stakeholders, providers, Waiver Support Coordinators, and Family Care Council members who are making a difference in the lives of Floridians with developmental disabilities.
I hope you are can spend time with your family, friends, and loved ones this month. I wish everyone a very Happy Thanksgiving!
Tweet