Disability Mentoring Day
By Davenie Deutsch and Crystal Grizzle
To bring awareness to the community and give individuals with disabilities the opportunity to explore different career paths, the Arc of the Bay celebrated Disability Mentoring Day on October 20, 2021.
Utilizing the Arc of the Bay's new programs at Gulf Coast State College, the Empowerment Café and Inklusion Coffee Shop, participants were transported to the college for a full day of educational and vocational opportunities and fun. Due to continuing concerns from Covid-19, activities were scaled down to one central location.
Individuals attending the event were able to participate in many hands-on activities including taking orders and entering them into a Point of Sales register, making hamburger patties, filling small ramekins with condiments, preparing/serving beverages, and sanitizing tabletops to list a few activities. After being treated to a lunch the attendees helped prepare, Chef Jacob Fravel gave them a grand tour of the working kitchen. The participants thoroughly enjoyed the experience, and the day was topped off with two participants applying for Vocational Rehabilitation employment services that very afternoon!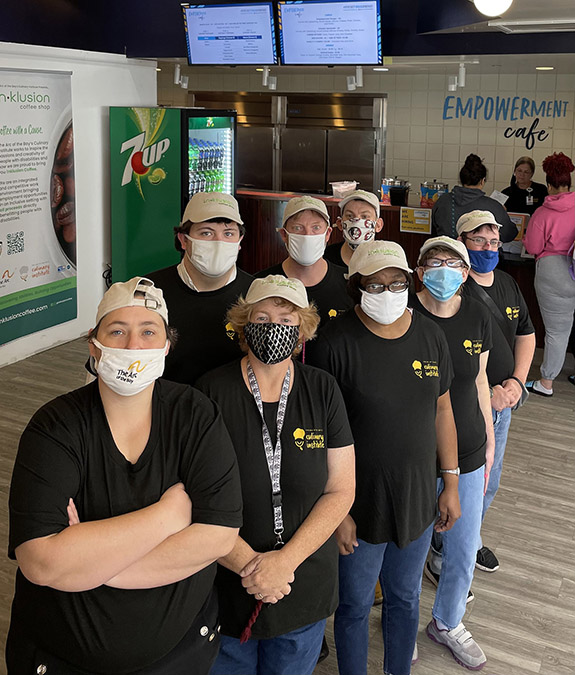 Front row from left to right: Meghan Tinker, Vickie Hartzog, Sharon Perryman, Chrissandra Stokes, and Billy Macks. Back row front to back Toby Pasman, Joe Page, and Joey Cranmore.
Tweet