Team Member of the Year
Congratulations to Alan Garrone – Global Connections to Employment (GCE) Team Member of the Year 2021. Garrone is an APD customer.
Garrone works on the GCE grounds maintenance contract for the Lakeview and Baptist Hospital campus in Pensacola, Florida.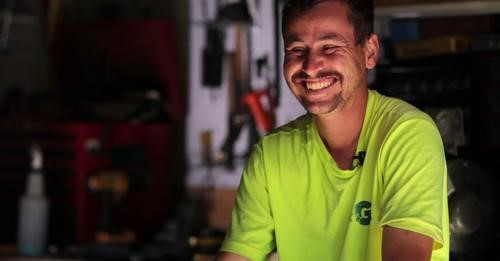 Click Here to hear Alan tell his wonderful journey.
From left to right: Project Manager Bryan Camacho, Lakeview President Allison Hill, Alan's mom, Alan Garrone, and Senior Operations Executive Russ Schreiner.
Tweet