Autism Fun Day
The Central Region Community Supports team represented the Agency for Persons with Disabilities (APD) at The Autism Society of Greater Orlando's 17th Annual Autism Family Fun Day on April 16. This event is an opportunity for individuals within the autism spectrum to be given a lifetime network of resources to be fully immersed and accepted as members of the community.
Goals of the event included focus on family support, education, advocacy, public awareness, and partnerships with community organizations and members. The Central Region team enjoyed meeting with individuals and families and introducing them to APD.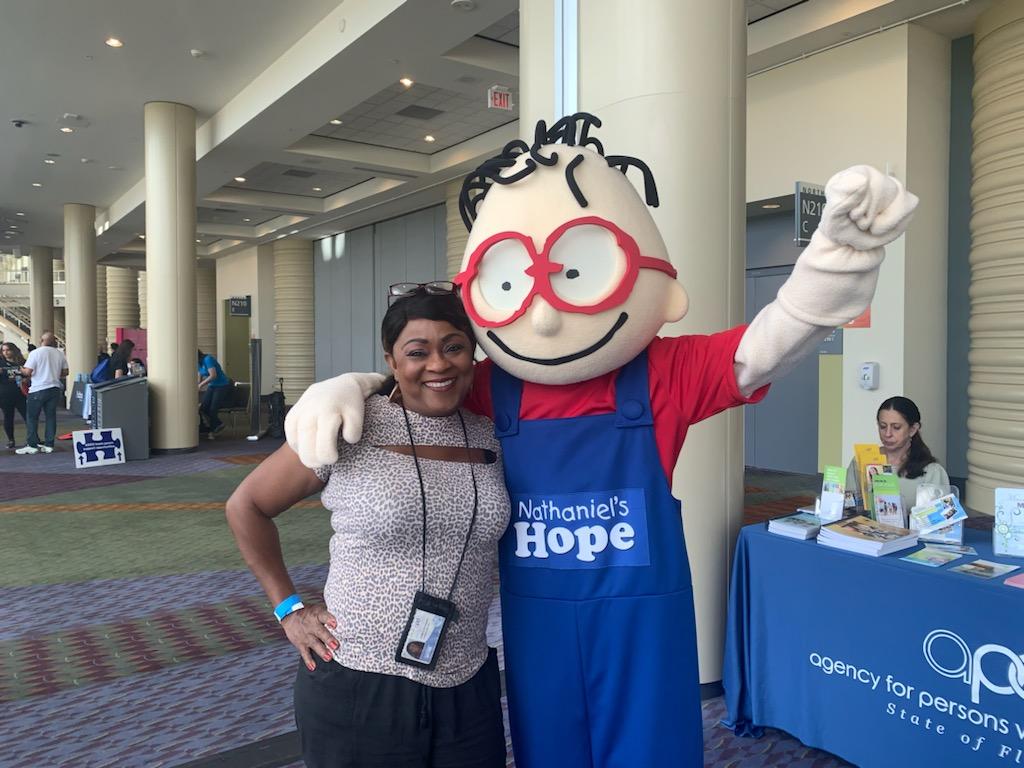 From left to right: Supported Employment Liaison Ranee Coffy-Andesha with the Nathaniel's Hope mascot. At the table: Supported Employment Liaison Elizabeth Watson.
Tweet