What a Success
By Melanie Mowry Etters
Regan Rountree recently celebrated her one-year anniversary of working at the Whataburger in Niceville.
"I started off taking food to customer's tables. Now, I also take online orders out to cars and have taken some orders on the cash register. I also help with grilling food and helping out in the kitchen," said Rountree.
Rountree's duties include keeping the restaurant lobby clean and filling drink orders.
Assistant General Manager Carol Palmateer said, "Regan is very cheerful. She is always on time and dependable. We are very happy she is with us. She is a sweetheart."
"I really like my boss, Carol, because she helps me learn how to do my job better. She helps me a lot and works with me to get better at my duties. She believes in me! I like my co-workers because they are all nice to me and always help me to do my job the right way."
Rountree has a disability and receives services from the Agency for Persons with Disabilities (APD).
Palmateer said, "Regan works hard here. She is very respectful and gets along well with everyone."
"By working, I get to make friends and experience different things. Working makes me happy and I am excited to be there. Working also makes me feel more independent. I like having a job to be able to make my own money and to be able to spend it for things for myself. I am learning how to be more responsible and how to do things on my own. My job has taught me how to be a team player. It has also taught me how to deal with money which is hard for me," said Rountree.
In the future, Rountree wants to remain working at Whataburger and continue to become more independent and responsible. She also hopes to be able to move into her own apartment and share it with a roommate.
"I love working at Whataburger so much that my goal is to become a team leader and work there 36 years," said Rountree.
Way to go, Regan!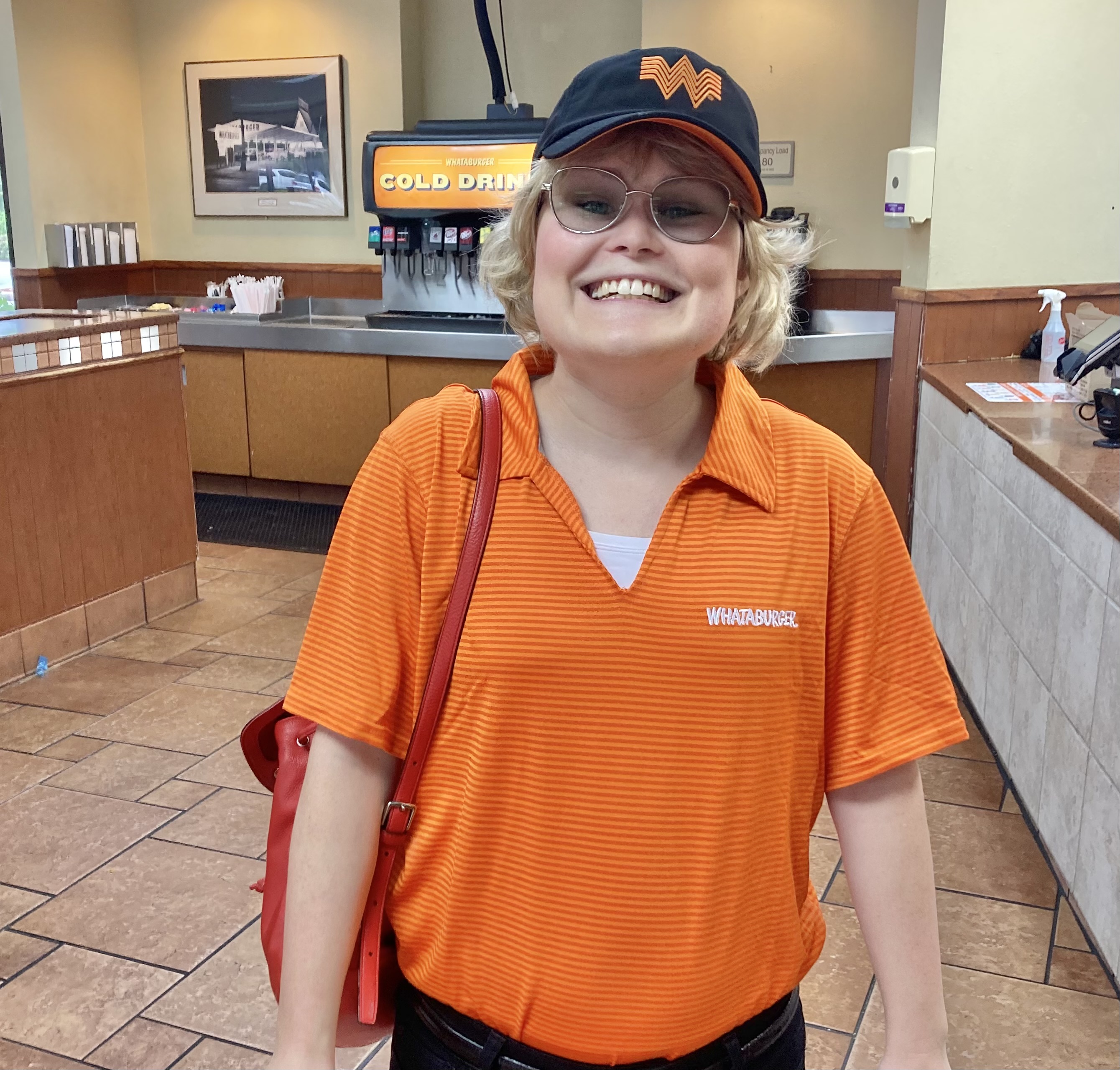 Regan Rountree loves her job at Whataburger in Niceville.
Tweet