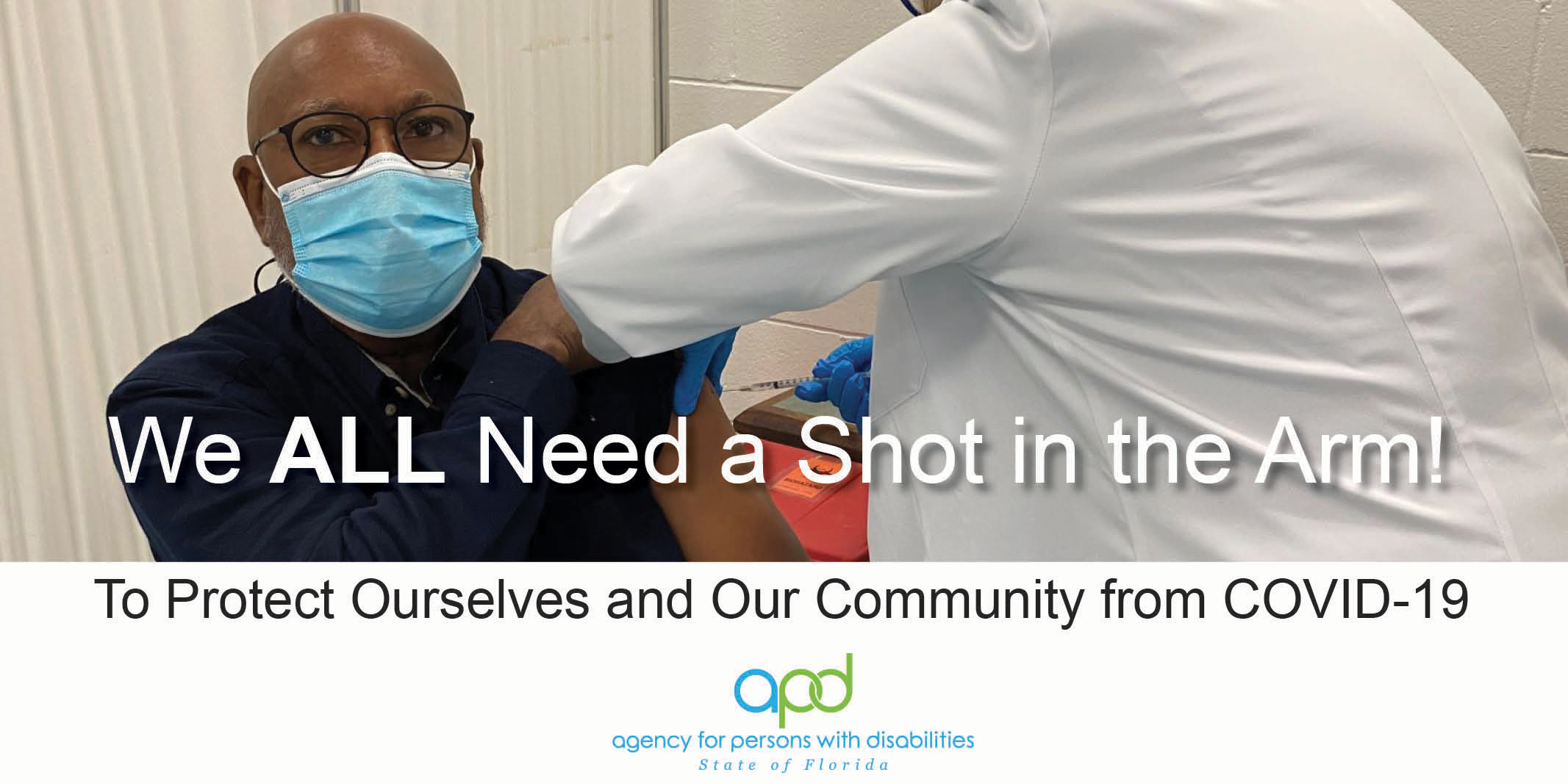 ---
DOH is urging all citizens to be vaccinated. Below is information to educate yourself on the benefits of the vaccine. Also for Providers and WSCs there are resources, tools, and educational materials available for use.
Beware of Vaccine Scam: Immediately report any time someone asks you to pay them to reserve a spot for you to get a vaccine. No county in Florida is charging for vaccine reservations. Learn more from Florida's Attorney General Ashley Moody.
---
Vaccine Information
You may regsiter with these three organizations if you are interested in signing up for surplus COVID vaccines that remain available.
General Vaccine Information
Communication Tools
These tools developed by APD are designed to help educate APD staff, provider employees, customers, and families about the COVID-19 vaccines. Please download these flyers, information sheets, and graphics and share them with your staff, customers, WSCs, and other contacts. Watch and share the video with them as well. We hope these tools will help you in your efforts to encourage staff and customers to consider being vaccinated.
Vaccine Educational Resources