---
NE Region Manager:
Leslie Richards
Office Address:
1621 Northeast Waldo Road
Building 1
Gainesville, FL 32609
Main Phone Number:
(352) 955-6061
Main Fax Number:
(352) 955-5787
Toll Free Number:
(888) 665-4955
Counties Served:
Alachua, Bradford, Columbia, Dixie, Gilchrist, Hamilton, Lafayette, Levy, Putnam, Suwannee, and Union
Field News & Announcements
The Agency for Persons with Disabilities (APD) is committed to full compliance with the Americans with Disabilities Act (ADA). Persons who desire accommodations should contact: Michael Taylor at michael.taylor@apdcares.org, (813) 233-4319. Please call at least 72 hours prior to the event to allow time to arrange your accommodations.
---
Area Training Information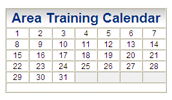 ---
Field Contacts
---
Field Resources
---
APD Resource Directory
---
Waitlist Information
APD maintains a statewide waiting list of individuals requesting services under its Developmental Disabilities Home and Community- Based Services Waiver.
---
Field Suggestion Box

Submit your suggestions to APD for improving supports and services in your community
---
Provider Recruiting Opportunities
Becoming a Provider is a free process.
At the current time, Field 3 has a sufficient number of providers with the exception of certified behavior analysts, dentist, dietitians, and group home providers with medical and behavior specialties.
Contact Alice Stanciu, Provider Enrollment at the Field office if you are interested in obtaining information about becoming a provider.
Prior to contacting Alice Stanciu, please review the provider requirements in the Development Services Coverage and Limitations Handbook for the service(s) you are interested in becoming enrolled to provide to ensure you meet the minimum qualifications.
The Developmental Services Waiver Coverage and Limitations Handbook can be found on the APD website under the Medicaid Waiver heading. http://apdcares.org/waiver/
---
Area Steering Committee

---