Director's Column
By Barbara Palmer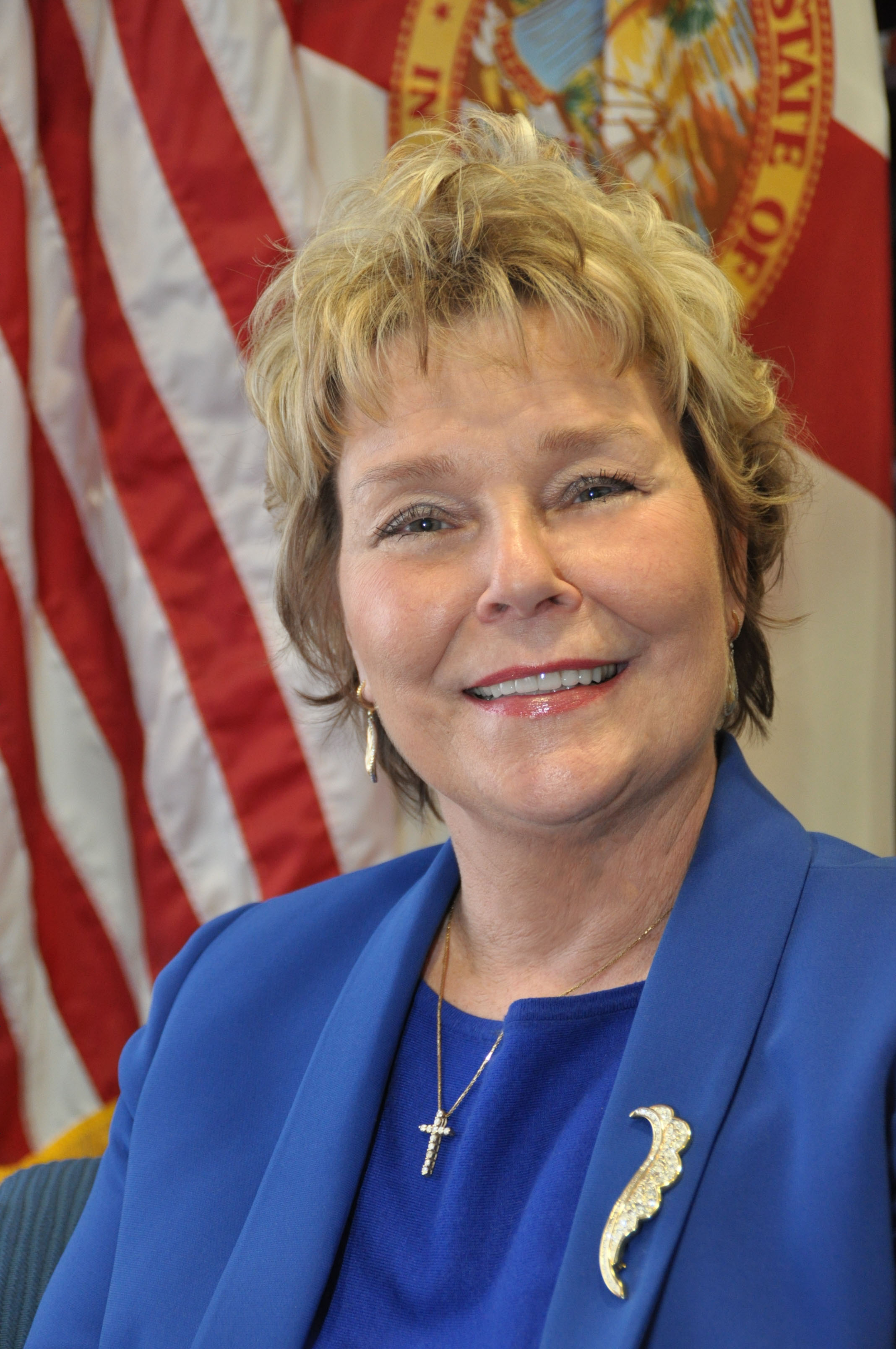 Agency for Persons with Disabilities Director Barbara Palmer is appreciative to everyone who helped implement the new iBudget Florida Medicaid waiver. Watch this video with Director Palmer talking about iBudget.
---
The Governor's Corner by Governor Rick Scott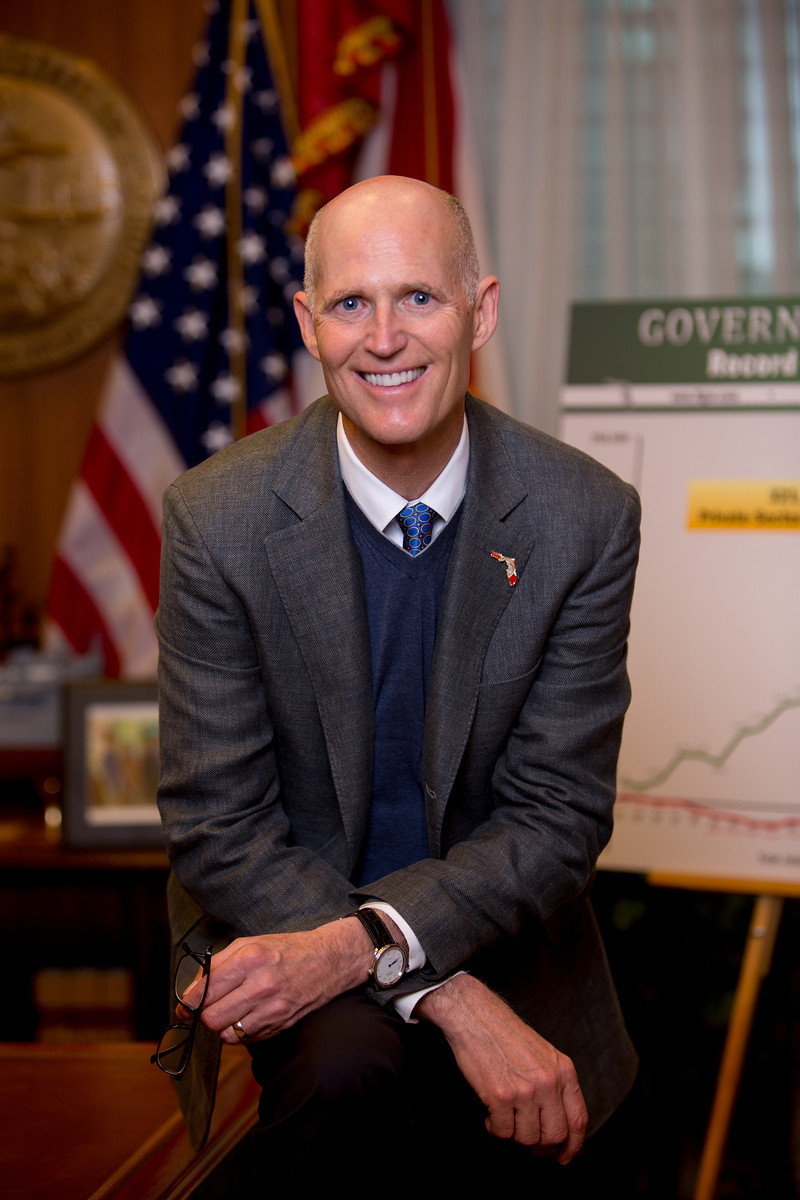 During the recent opening of the 2014 Legislative Session, we took the time to review how far Florida has come. Four years ago, unemployment was high, home values were shrinking and more people left the state of Florida than moved in from other states. Now, thanks to our pro-growth policies and the efforts of our public servants, our unemployment rate is down, our crime rate is at a 42-year low, our tourism industry is breaking records, and we have added almost half a million jobs.

With the help of our dedicated public servants, we are working together to create an opportunity economy in Florida. We are continuing to pay down debt and cut taxes for Florida families and small businesses by $500 million. We're on the way to making Florida the best state in the nation to find a good job, raise a family, and achieve the American Dream. So let's keep working to make Florida number one.
---
Cabinet Declares March Developmental Disabilities Awareness Month
Governor Recognizes Gulf Coast Enterprises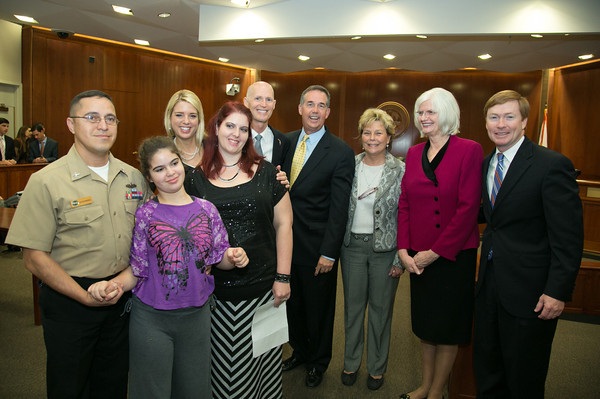 Attorney General Pam Bondi introduced a resolution at the Florida Cabinet meeting on March 18 declaring the month of March as Developmental Disabilities Awareness Month in Florida.
Representatives from the Agency for Persons with Disabilities (APD), Family Care Council, Florida Developmental Disabilities Council, The Arc of Florida, and the Florida Association of Rehabilitation Facilities were there to accept the resolution. APD Director Barbara Palmer thanked Governor Rick Scott and the Cabinet for their continued support of people with disabilities.
Cheryl Govea, a parent of a child with developmental disabilities, addressed Governor Scott and the Florida Cabinet on the importance of funding community services for people with disabilities. Cheryl and her husband, Stenio, brought their 11 year old daughter, Jasmine, who has autism and other disabilities, to the meeting. Due to Governor Scott's recommendation and the Legislature's approval of $36 million this year for people on the APD waiting list, Jasmine is now receiving Medicaid waiver services. Her mother is hopeful that the services will help Jasmine improve.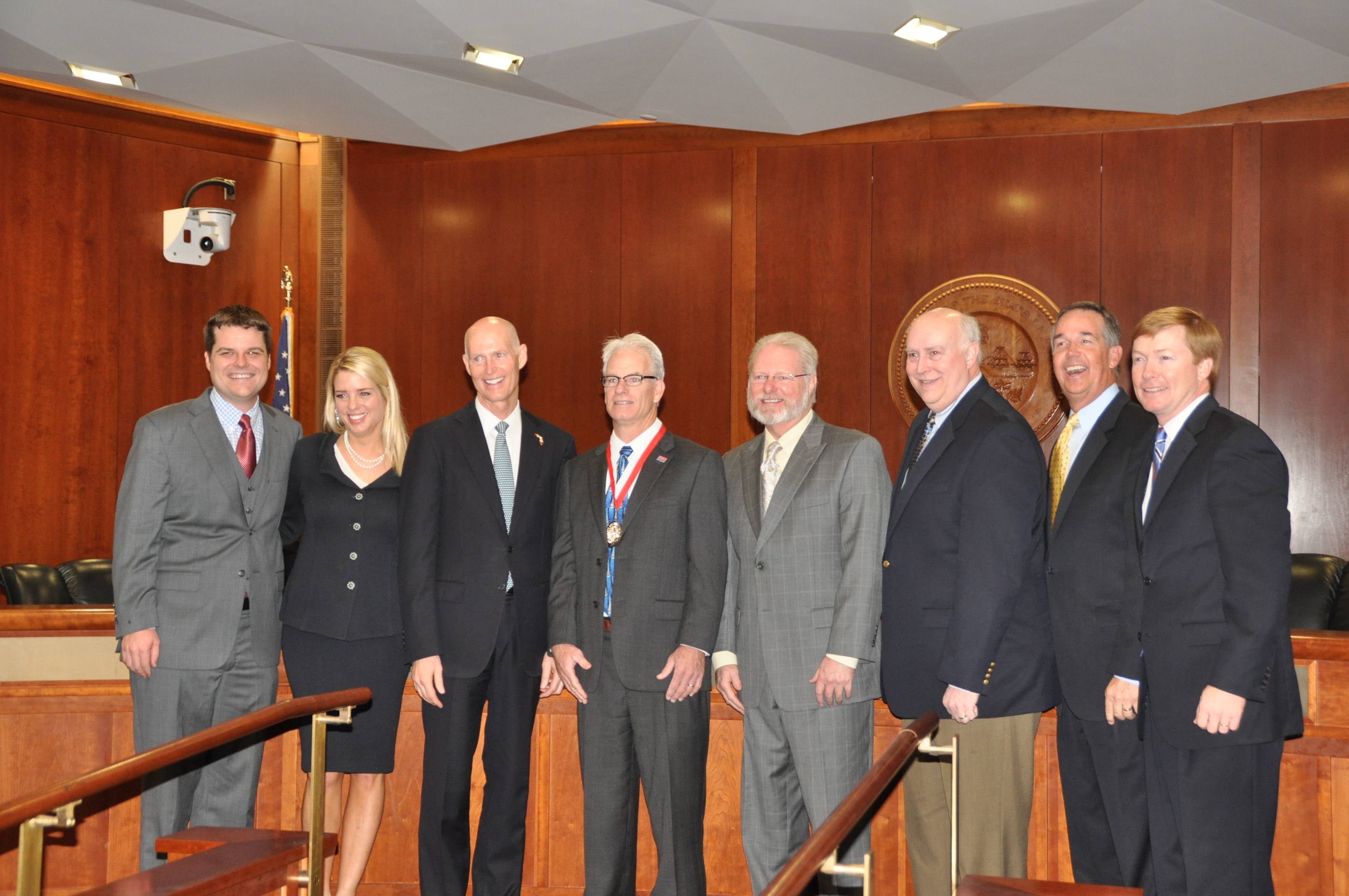 Also at the Cabinet meeting, Governor Scott presented his Business Ambassador Award to Gulf Coast Enterprises for the company's longstanding commitment to employing hundreds of people with disabilities at military bases throughout the state. Russ Schreiner accepted the award on behalf of Gulf Coast Enterprises.
Jackie Williams is a Gulf Coast Enterprises' employee who works as a custodian at Eglin Air Force Base. Williams is also an APD customer. To learn more about Gulf Coast Enterprises and the work Williams does on the base, watch this video.
---
Developmental Disabilities Day at the Capitol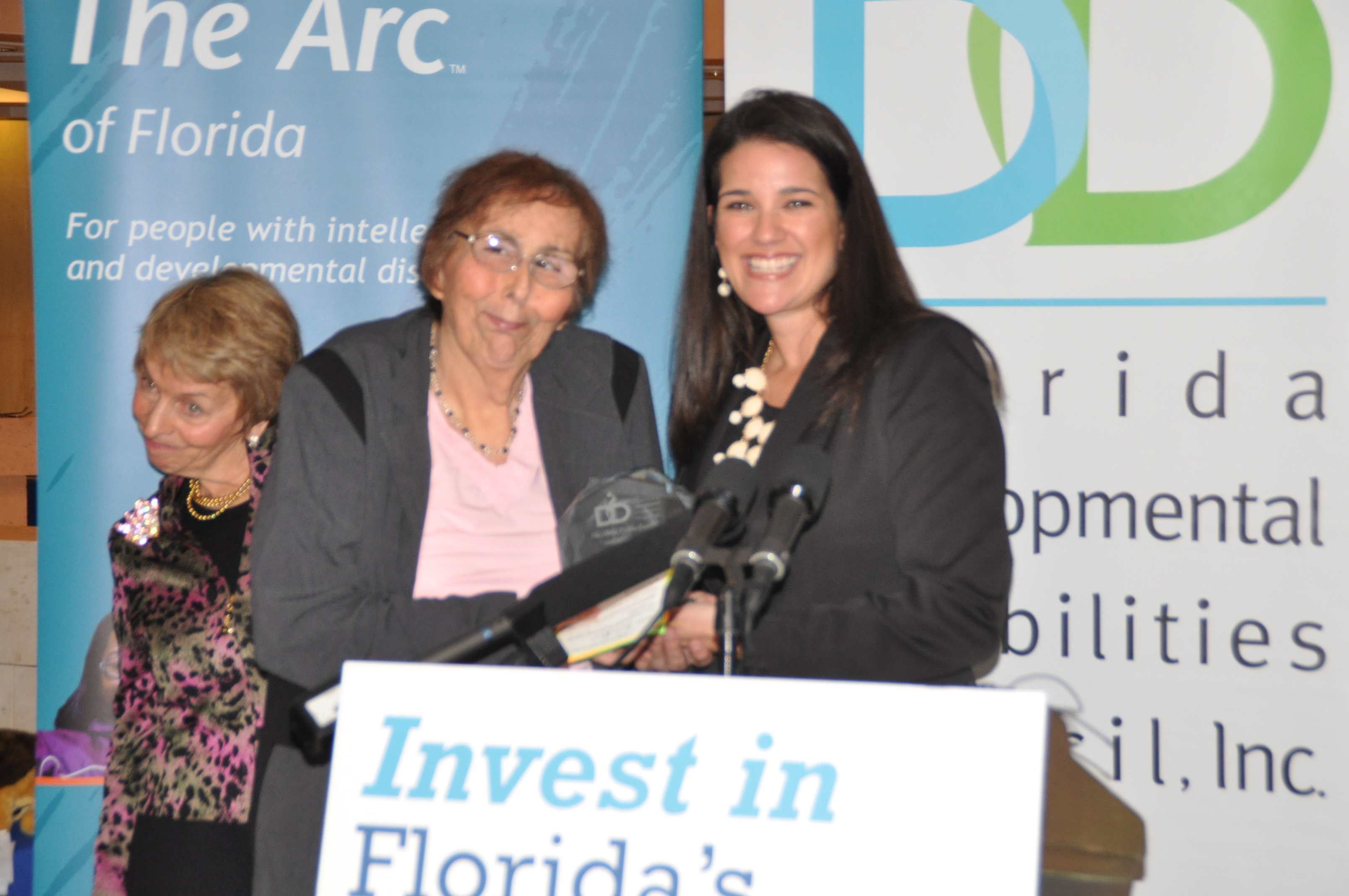 March 18 was Developmental Disabilities (DD) Awareness Day at the Florida Capitol in Tallahassee.  The Agency for Persons with Disabilities (APD) joined the Florida Developmental Disabilities Council and The Arc of Florida in celebrating the special day to bring about awareness of the needs of people with developmental disabilities. APD hosted an informational booth along with many other organizations that serve people with disabilities.
A news conference was held at the Capitol where Governor Rick Scott's recommendation for $20 million to serve people with critical needs on the APD Medicaid waiver waiting list next year was highlighted. Individuals with developmental disabilities, their families, caregivers, legislators, policy makers and friends attended DD Day.
---
Transportation Disadvantaged Awareness Day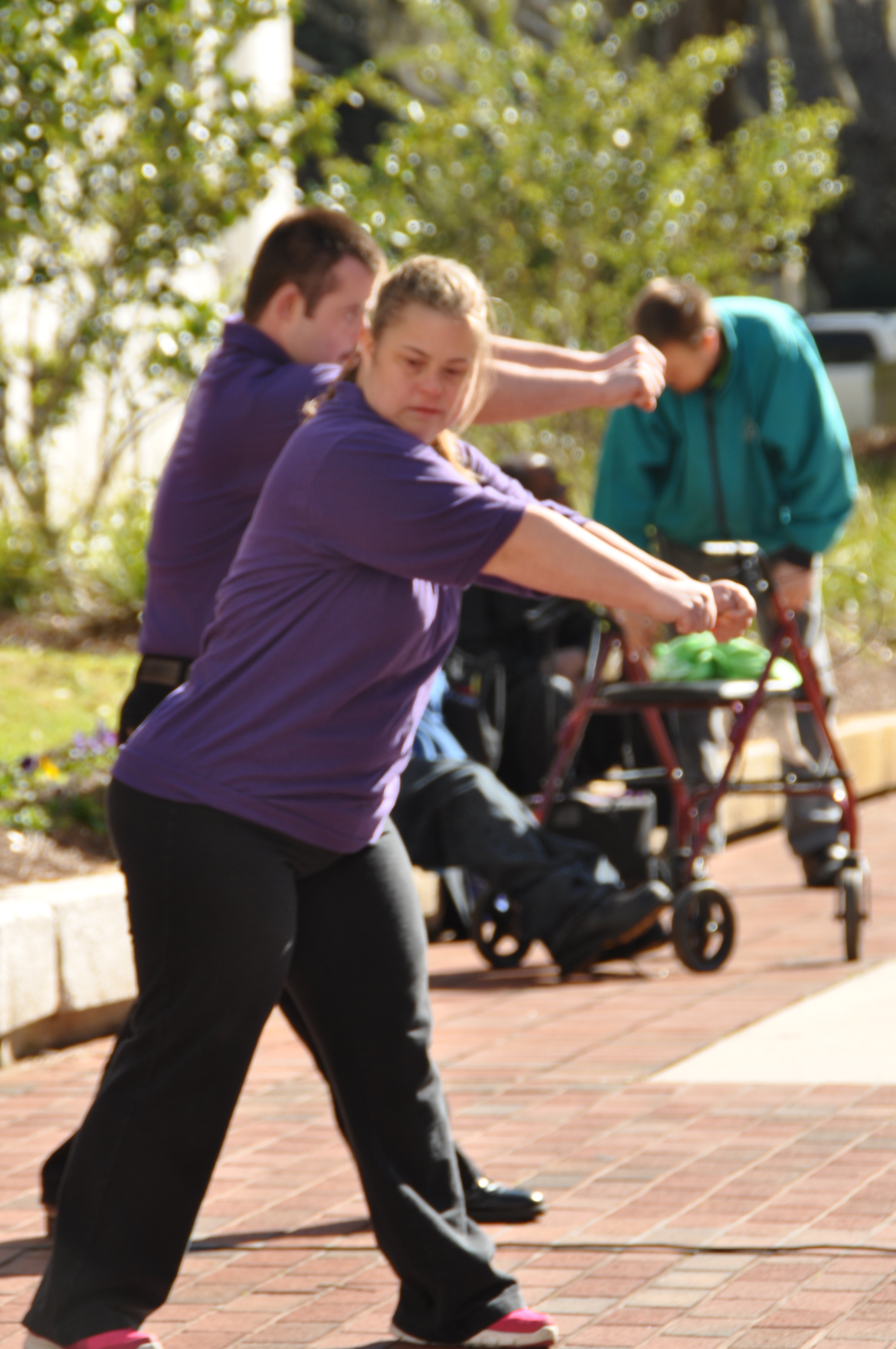 On March 13, the Florida Association of Coordinated Transportation Systems (FACTS) hosted Transportation Disadvantaged Day (TD Day) at the Capitol in Tallahassee.  The purpose of TD Day is to generate legislative awareness and support for the Transportation Disadvantaged Program.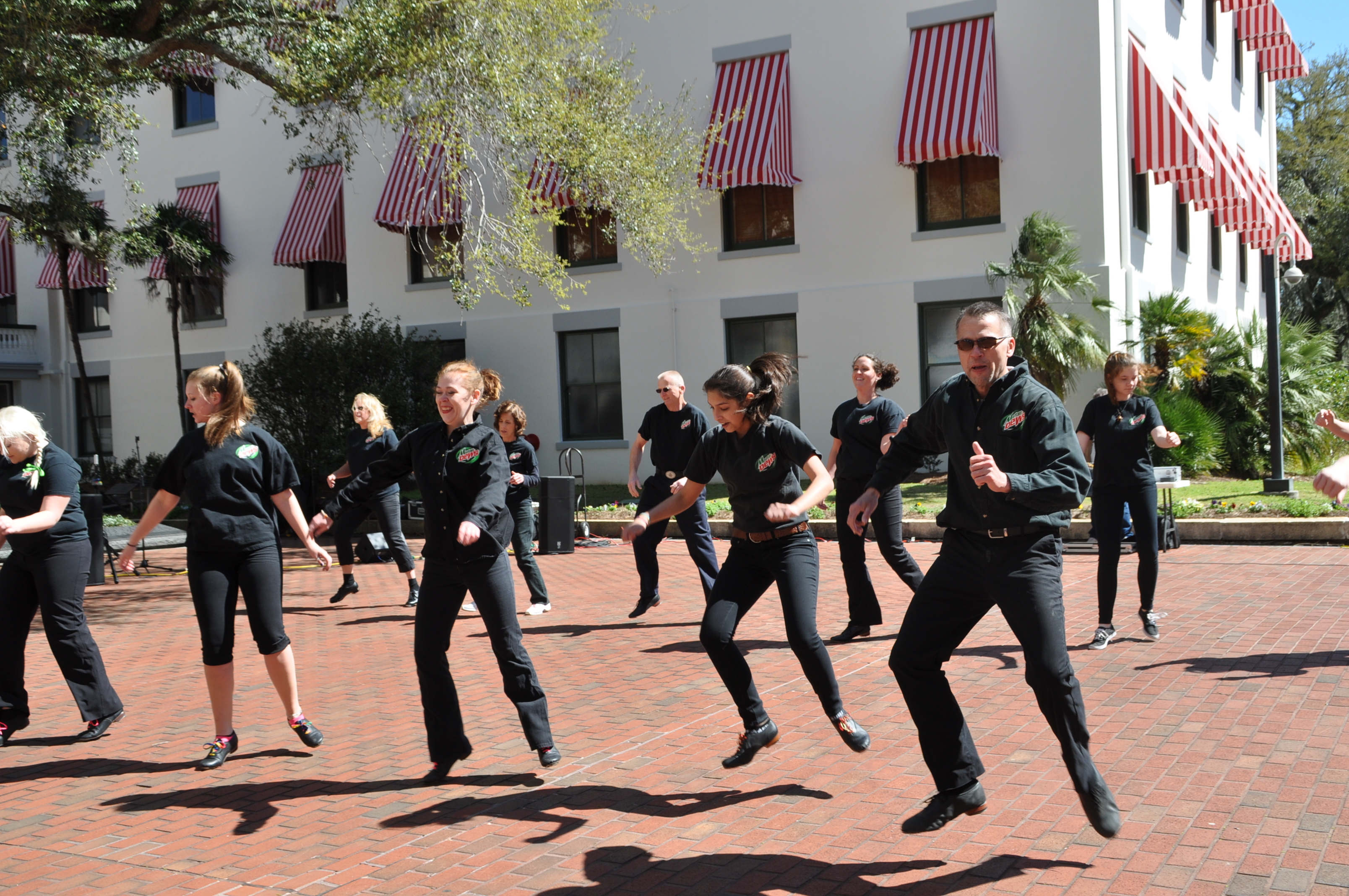 The event featured several keynote speakers including, Executive Director of the Florida Commission for the Transportation Disadvantaged, Commission Chairman David Darm, House Representative Victor Manuel Torres, Jr., and Leon County Commissioner Mary Ann Lindley.  All speakers encouraged attendees to be self-advocates and speak to their legislators about the transportation issues that affect them.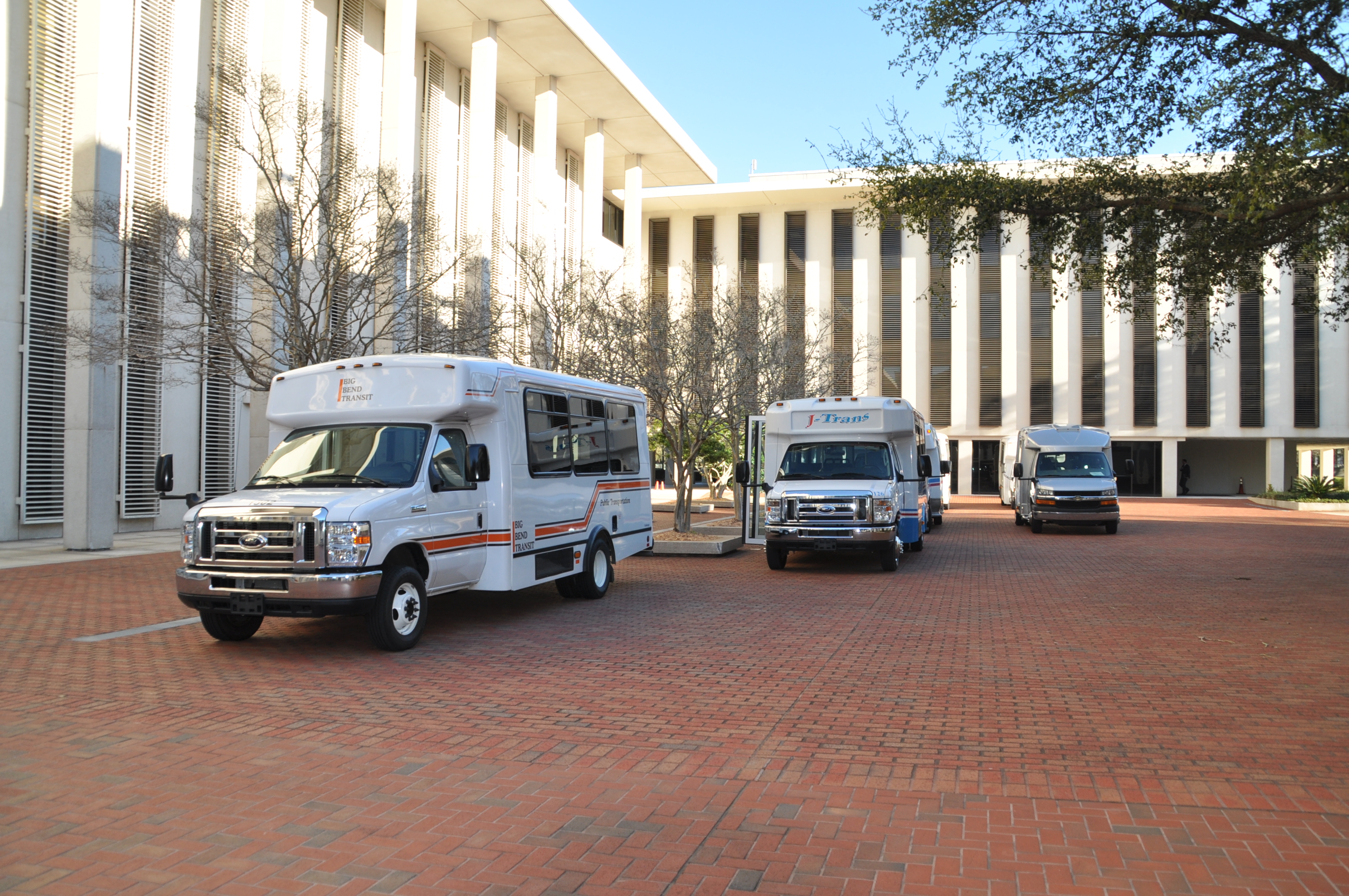 The Agency for Persons with Disabilities (APD) was represented by Melanie Mowry Etters, Lindsey Boyington, and Kimberly Tharpe from the Communications office.  Transportation is an ongoing issue for disadvantaged individuals.  Access to quality and reliable transportation is vital for individuals with developmental disabilities to live, learn, and work in their communities.
Participants were treated to several performances including a beautiful rendition of the national anthem, the Pyramid Dancers, and the Mountain Dew Cloggers.
---
Service Delivery and Housing Update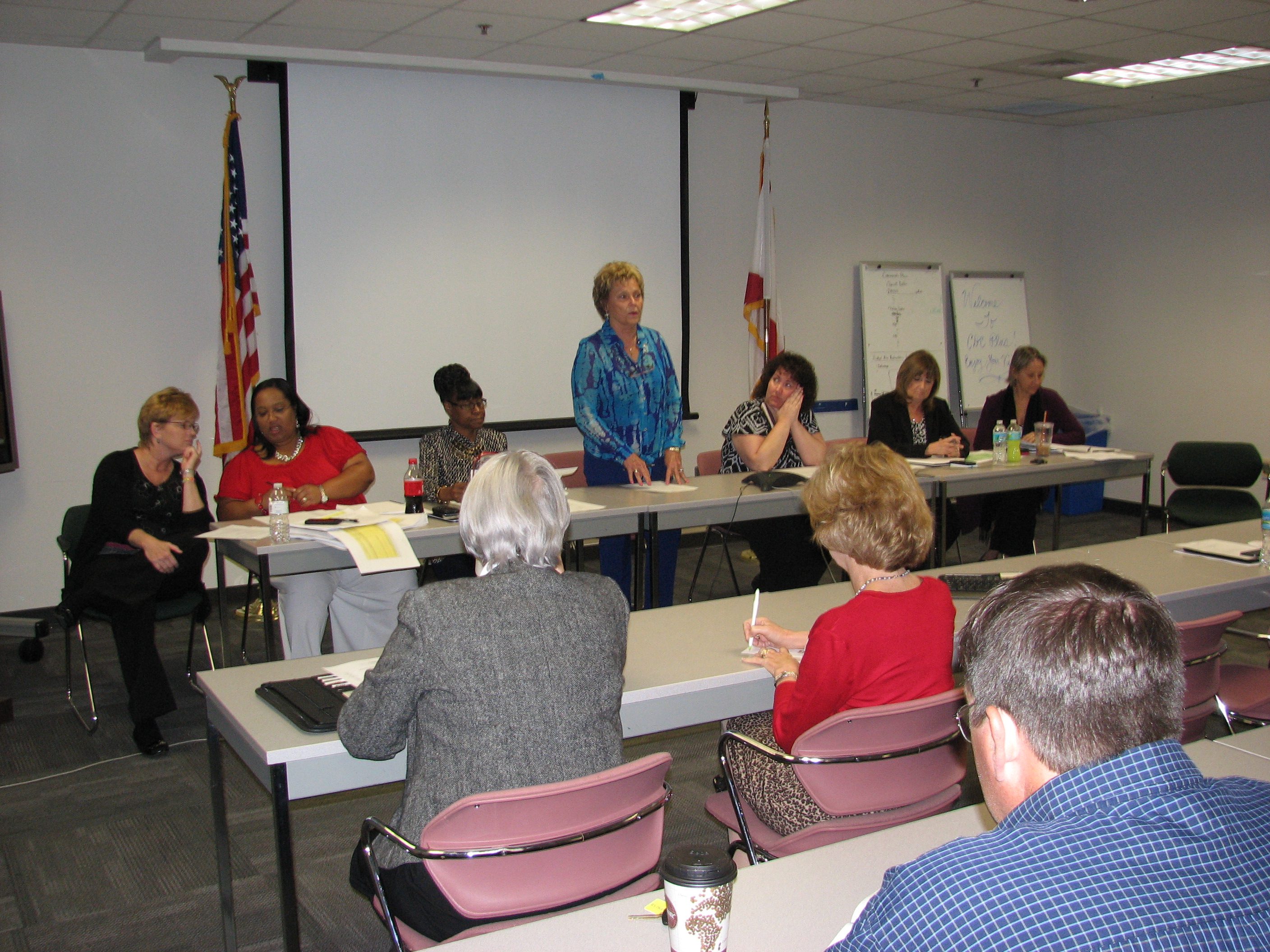 Agency for Persons with Disabilities Director Barbara Palmer kicked off the Housing and Service Delivery Public Meeting on March 27 in Tallahassee.  About 45 people attended in person with dozens more attending via conference call.  The chairs of the three workgroups provided an update on each group's recommendations so far.  The workgroups are: those with dual diagnoses and intensive behaviors, Alzheimer's disease and the caregivers, and the forensic population. There was discussion about creating another workgroup to explore equitable rates for those serving these populations.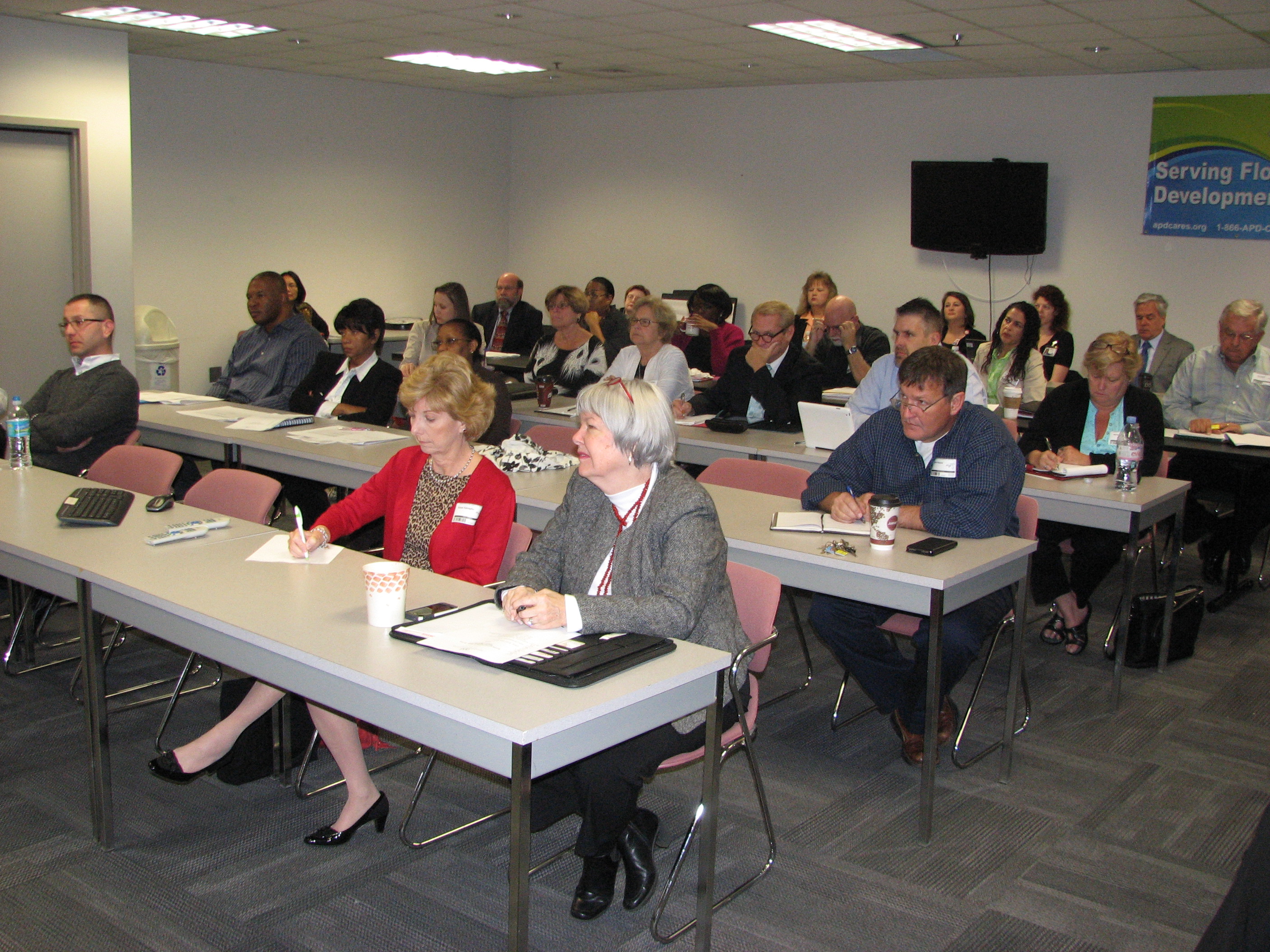 During the meeting, participants broke into small workgroups to discuss recommendations to address the needs of each group. The goal is for each group to develop a plan with their recommendations by September 1 to be presented to APD Director Palmer.
---
Money to Make Your SHIP Sail
The State Housing Initiatives Partnership program (SHIP) provides funds to local governments to distribute to citizens for home improvements.  The 2013 Florida Legislature appropriated $40 million for SHIP and mandated that each local government use a minimum of 20 percent to serve people with special needs. The goal of the SHIP program is to preserve affordable homeownership and multifamily housing.
The first priority for the funding is for citizens with developmental disabilities who need home modifications to remain in their homes, and therefore being able to maintain their homeownership. This funding is available for accessibility/retrofit items only. The program provides for:
Rehabilitation or modification of owner-occupied homes, including increasing access and/or use of the home;
Structural adaptations; or
Addition of apparatus that is permanently affixed to the housing unit.
If you are a homeowner and you or a member of your household would benefit from this program, you may be eligible for a loan to retrofit your primary residence. The loan is secured by a deferred, interest-free mortgage that provides forgiveness each year. No payments are required and no interest is charged. 
To locate your local government SHIP administration for more information, please visit: http://apps.floridahousing.org/StandAlone/FHFC_ECM/AppPage_SHIPLGContacts.aspx .  You may search by city, county or view all contacts.
---
Fanning Springs Disability Expo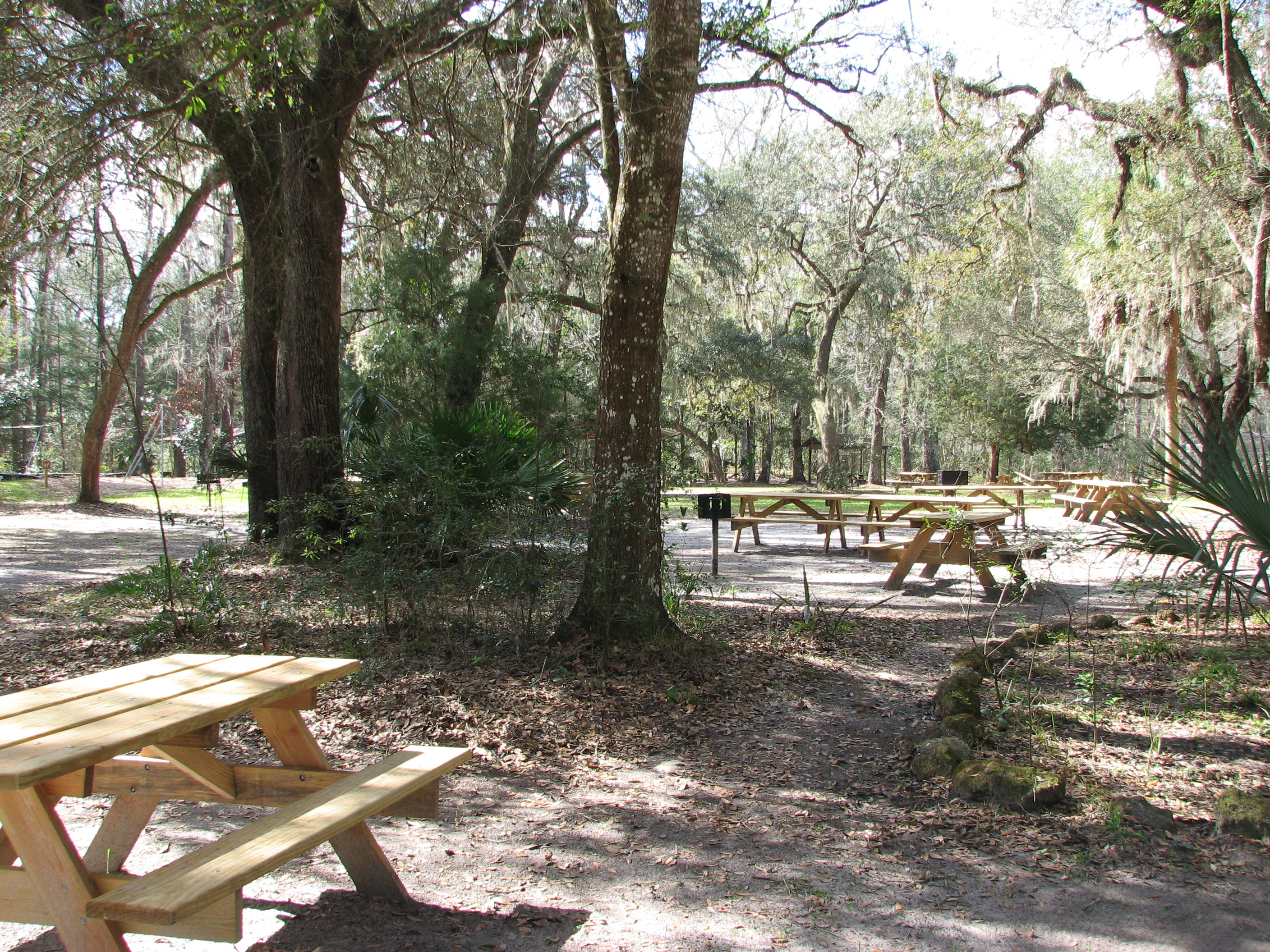 The Arc of Levy County, Agency for Persons with Disabilities (APD), the Florida Disabled Outdoors Association (FDOA), and the Department of Environmental Protection (DEP) are partnering up to host the Fanning Springs Disability Expo in the Dixie, Levy, Gilchrist tri-county area. The event will be held on May 10 from 10 a.m. to 4 p.m. at Fanning Springs State Park. Other event partners include the three county commissions, local businesses, several nonprofit partners, local providers, and other state agencies.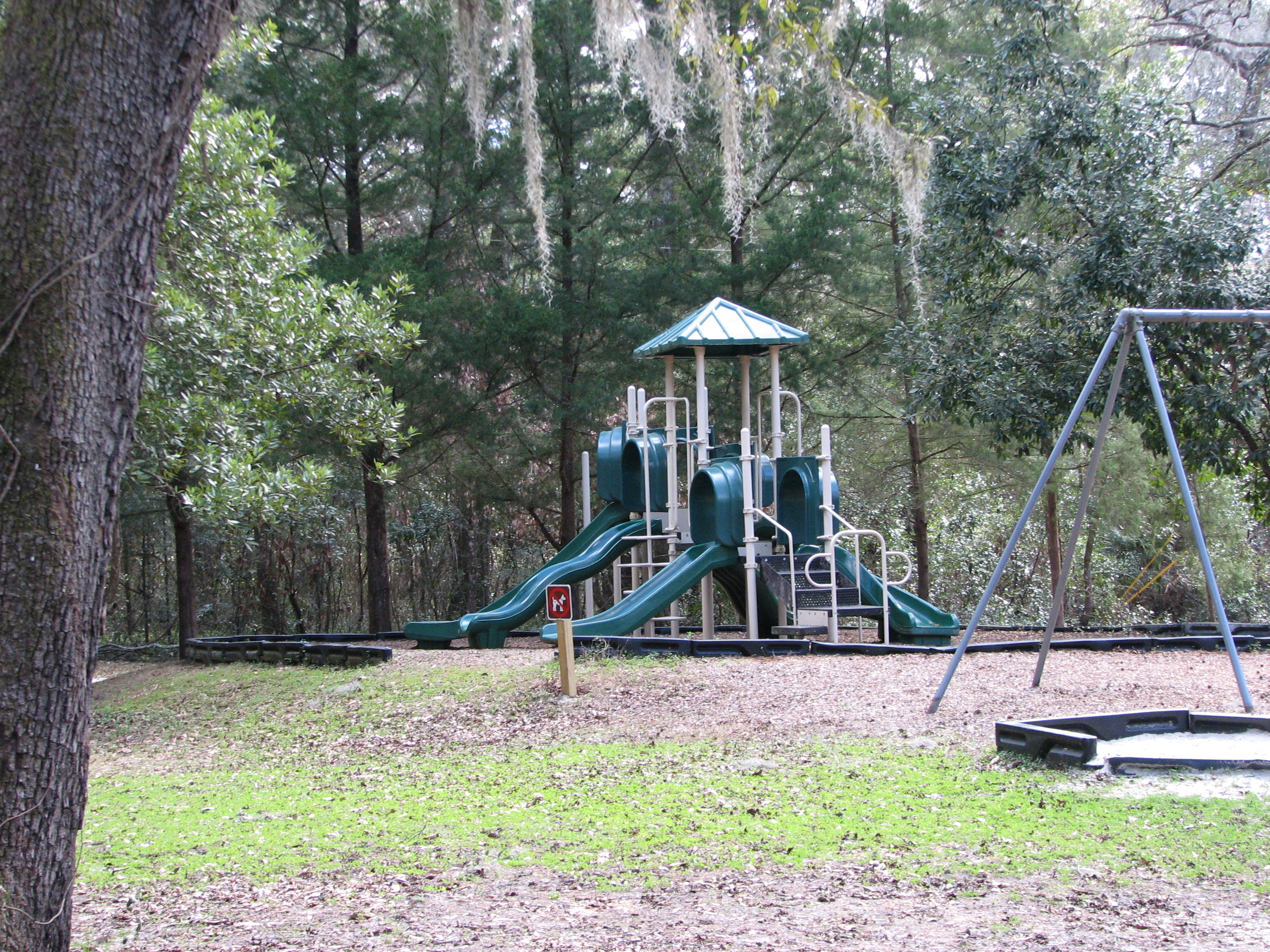 The Expo's goal is to provide a fun filled day for individuals with disabilities and their family members. FDOA has organized a SportsAbility Sampler, which includes many inclusive recreational activities such as bocce ball and sit volleyball. Attendees can also enjoy participating in prize raffles, watching dance performances by Tacachale, and sitting down to a sack lunch from the concession stand.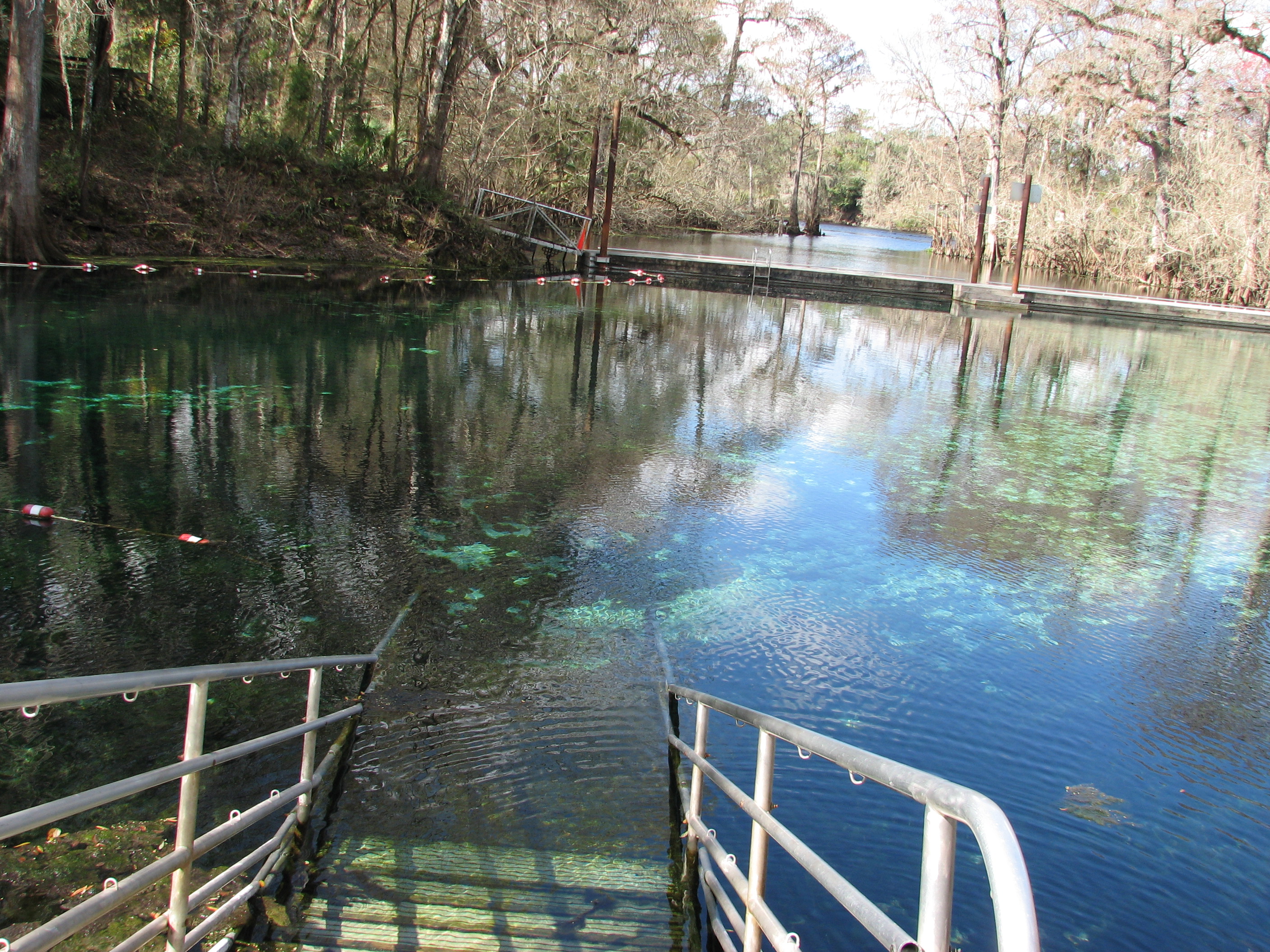 In addition to the recreational experiences, attendees will have the opportunity to listen to presentations, and learn about the various services that APD and other agencies can provide. Special Olympics will also be providing the Special Smiles health screening for APD waiting list customers. For questions or more information, please contact Resource.Directory@apdcares.org.
---
SportsAbility Tallahassee - April 10-12
Support the SportsAbility program in Tallahassee and have a great evening at the same time! Sportsability is organized by the Florida Disabled Outdoors Association.  The SportsAbility Banquet to be held at Tallahassee Community College on April 11 will host Comedians Derrick and Julie Tennant - The Love Chromosome.  They are brother and sister, and have a strong connection with each having a disability. There will be dinner, live and silent actions with hotel stays, art, golf outings, nature hikes and more!
For more info and tickets, go to http://www.fdoa.org/tallahassee. In addition to the banquet, several sports and recreation events will be held including:
April 10, 6-8 p.m. – Baseball at Miracle League Field at Messer Park
April 11, 10 a.m.-2 p.m. – Indoor Recreation & EXPO at Tallahassee Community College Lifetime Sports Complex
April 11, 6:30 PM to 9:30 PM SportsAbility Banquet TCC Center for Workforce Development, 444 Appleyard Blvd., Tallahassee, FL 32304
April 12, 10 a.m.-3 p.m. – Outdoor Recreation at Ochlocknee River State Park
---
Hard Work and Success go Hand in Hand
By Richard Bist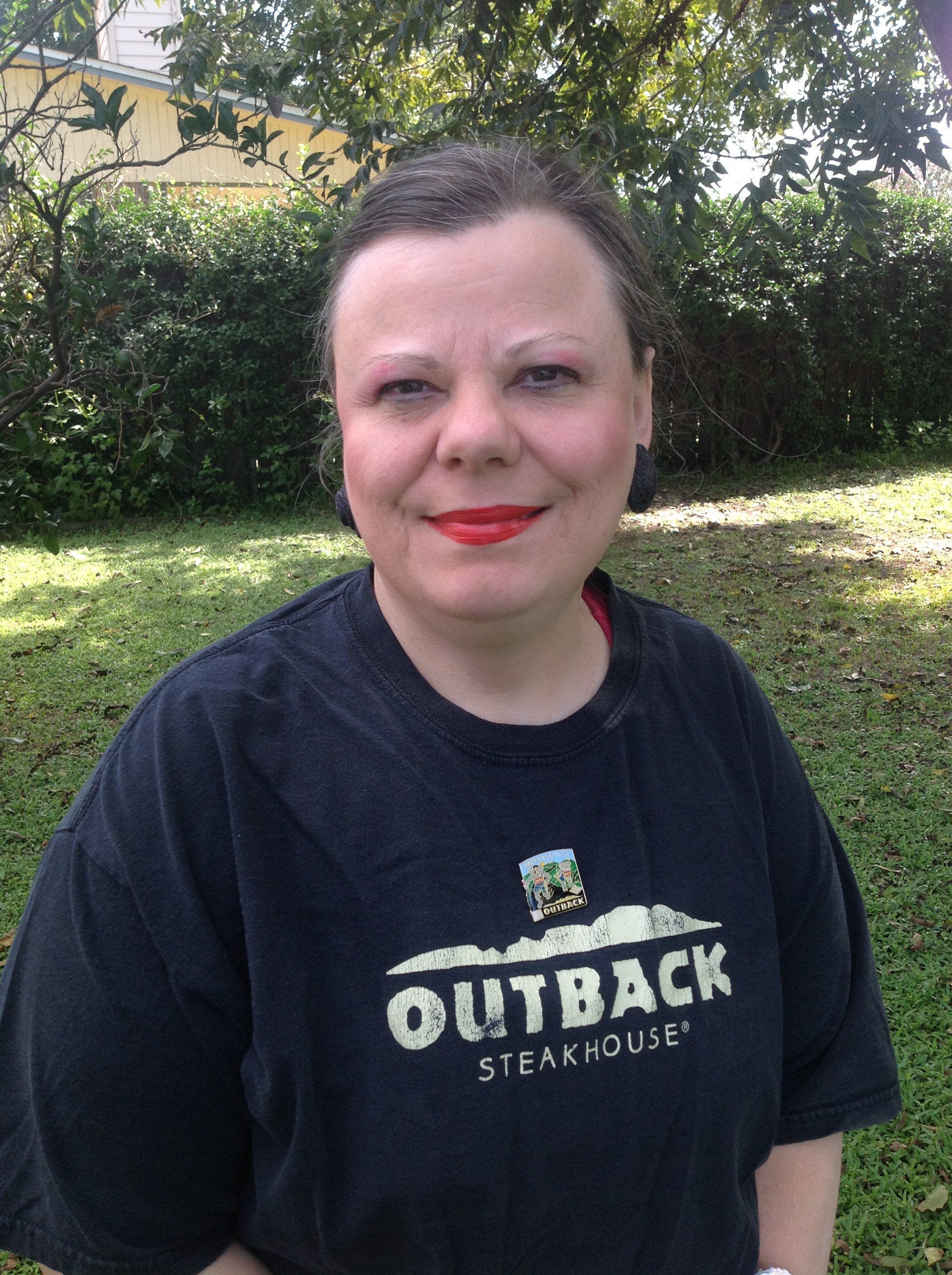 For Gayla Stock, long term success is the result of hard work. Stock has been working as a silverware roller at the Outback Steakhouse in Panama City for more than five years, and her disability hasn't slowed her down one bit.
Stock's sister, Diane Randall, says working at Outback has been a positive experience. "She loves to work there."
Like most young women, Stock wanted to be independent, have a job, earn her own money. That's when APD stepped in to help her achieve her dream. By working with an employment liaison and job coach, Stock was able to secure a four-day-a-week position at Outback.
Judith Whittle, job coach at the St. Andrews Bay Center, has worked with Stock on and off in different capacities over the years. She is now Stock's job coach. Whittle says that she's seen Stock come into her own since working at Outback.
"She's become much more mature," Whittle said. "It's a steady, structured job, which is ideal for her. She's very self-motivated and independent, so she doesn't need a lot of supervision."
Stock has become a fixture at the establishment. In addition to silverware rolling, Stock is also responsible for ensuring the tables in the dining room are properly set up and spotless.
Her manager at Outback, Kristi Williams, considers Stock to be an ideal employee. "She's great to work with, very sweet, and does a great job. She always makes sure the silverware is clean and polished, and that everything is just right."
Outback makes sure that Stock is always included in employee events, such as the holiday parties.
Randall notes that Stock loves the independence her job gives her. "She enjoys having money to spend, and it's given her a sense of pride."
---
Around the State
Sunland Host Area Two Summer Games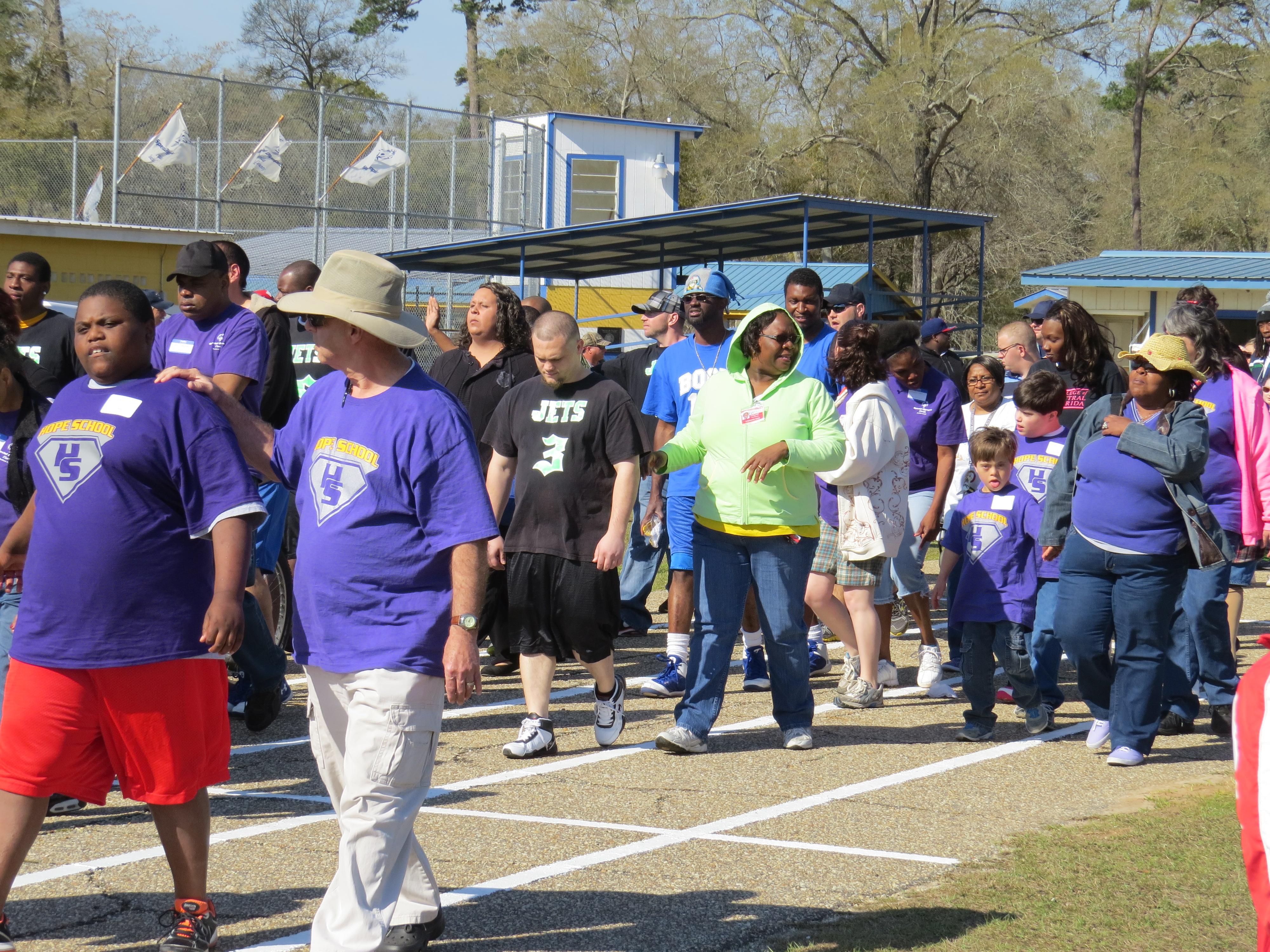 Sunland Marianna played host to the Special Olympics Florida Area Two Summer Games on March 21. Over 300 athletes took part in the day's events which kicked off with a Parade of Athletes and Opening Ceremonies. The Opening Ceremonies included a welcome from Special Olympics Jackson County Director Karen Henrickson, as well as from Sunland Superintendent Merlin Roulhac and Assistant Superintendent Darlene See. Henrickson also recognized honored guests at the event that included representatives from Special Olympics Florida, Jackson County Schools and Special Olympics Bay County. The Opening Ceremonies concluded with the Torch Run relay with athletes from Jackson and Bay County.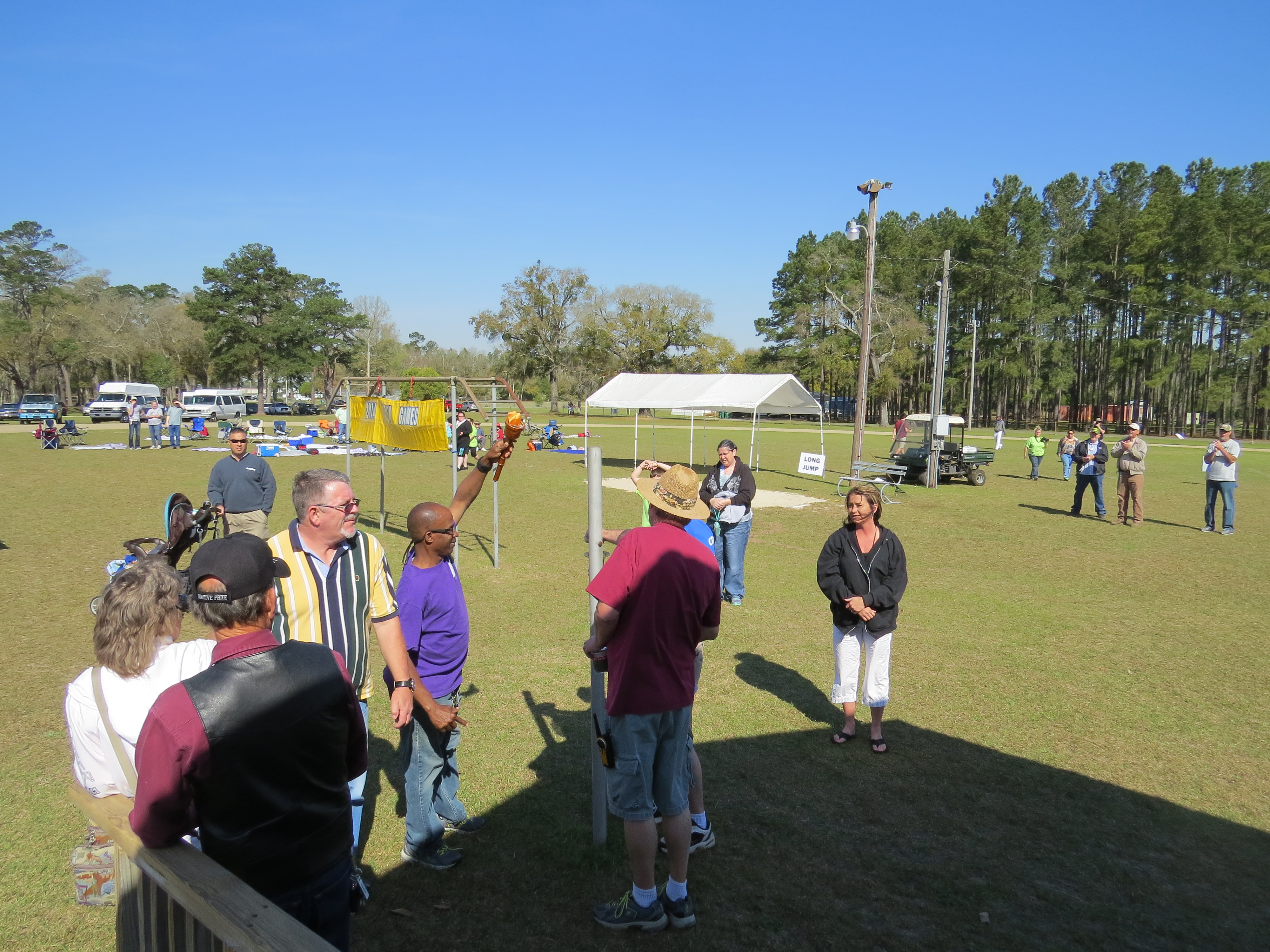 The athletes at the Area Two Summer games competed in various track and field events, as well as in cycling and volleyball. In all, over 800 ribbons were handed out during the day with a breakdown as follows: 1st place – 257, 2nd place – 223, 3rd place – 191, 4th place – 121, 5th place – 34. The breakdown for the athletes that participated was as follows: Sunland -117, Hope School (Jackson County) – 102; Bay County – 98; Community (Jackson County) – 10. While one obvious goal for the athletes was to advance to the upcoming Special Olympics Florida Summer Games in Orlando May 16-18, the primary goal for the day's events were to enjoy the fellowship and to have fun. That goal was certainly met by all the athletes, coaches, family members, volunteers and spectators.
---
Project Empower of Northwest Florida Participated In Developmental Disabilities Awareness Month Events in Tallahassee
By Tara Potter, Project Empower Secretary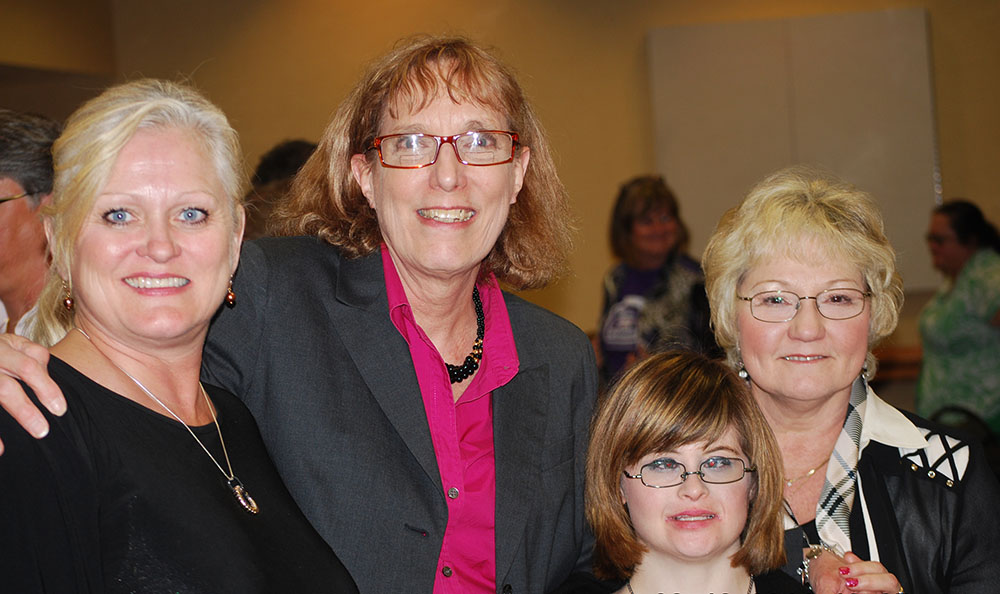 The Florida Developmental Disabilities Council (FDDC) launched a statewide grassroots advocacy campaign during Developmental Disabilities Awareness Month.
The campaign's mission is to support local advocates in working with media outlets and community members to successfully advocate with Florida legislators to maintain funding for critical services and programs; support additional funding for the APD waiting list; and educate legislators and the public about the challenges and opportunities facing Floridians with disabilities.
Project Empower of Northwest Florida (http://projectempowernwfl.org/) attended the events on March 17 and March 18 in Tallahassee with the following goals in mind:
Bring recognition of who we are: Project Empower of Northwest Florida.  To reveal that our coalition is viable and very concerned and impassioned about the change that is needed for all with disabilities.
To advocate that the Waiting list is addressed as part of the budgeted line items.
To express our experience that the tools the state uses are not individualized enough.  Customization is our advocacy.  Consultants and online tools will be needed in the future to accomplish what is needed in our schools, and higher education facilities, day care programs – all pursuits for higher learning must be better customized.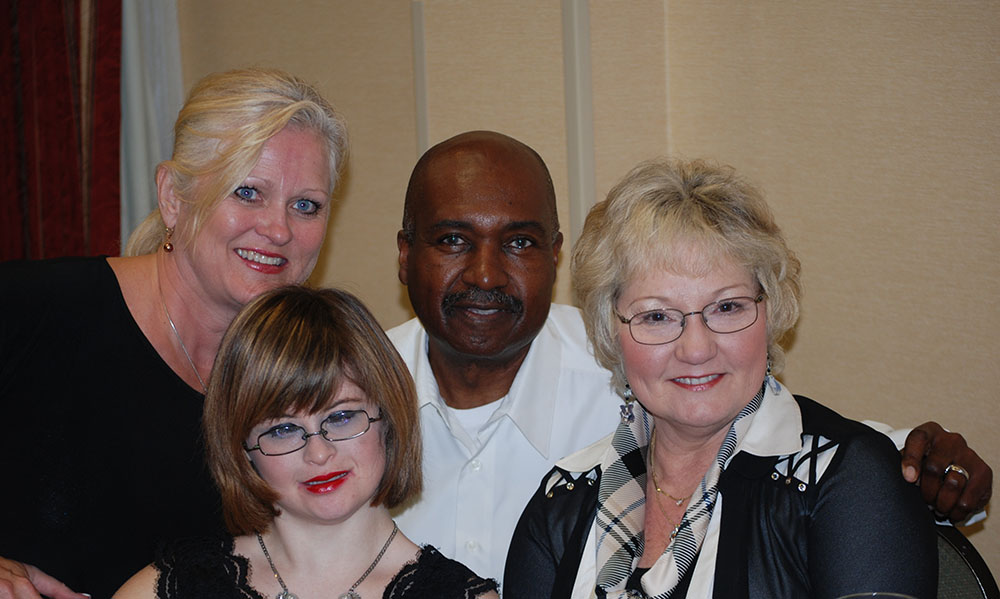 Keith Arnold, FDDC, outlined our agenda at the FDDC banquet:  Reduce the waiting list, keep iBudget as a component of funding – resist managed care, and additional funding for early steps.  Cameron Northup, Project Empower board member, was asked to speak to a committee regarding her concerns about caring for our medically complex children with disabilities. 
State legislators, members of Florida Developmental Disabilities Council, Agency for Persons with Disabilities, and many other agencies and providers were on hand at the Developmental Disabilities Day news conference to acknowledge those who are making a difference and to outline the changes that are needed. It was a great turn out with hundreds in attendance on the second floor of the Capitol Building.  Many organizations provided resource material.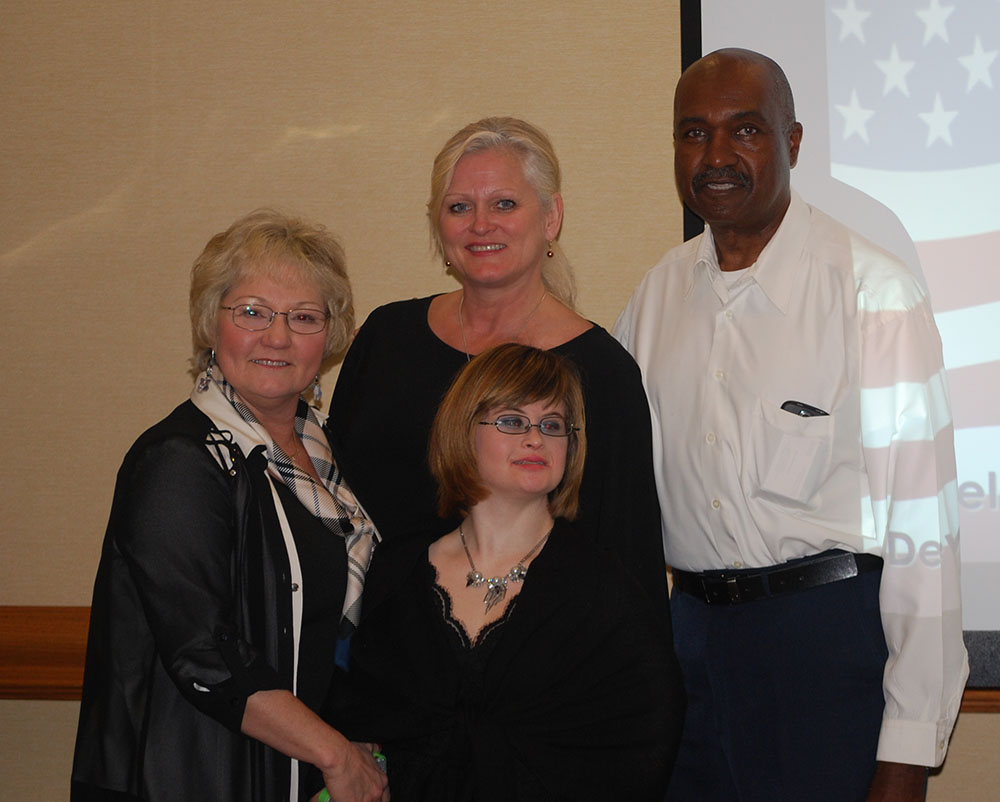 Project Empower of Northwest Florida went to the House and Senate, retrieving copies of Senate and House Bills which address education for those with autism and other developmental disabilities.  Project Empower advocates for solutions to the fact that so many age out of our education system with less than they need in terms of career development. 
We were introduced to Mike Hill, State Representative from Pensacola.  We were able to connect with him and his aides to introduce Project Empower and our hope to work with him and other legislators to bring awareness to those deficits specific to individualized training for those with disabilities.  Our hope is to give each person in our community the ability to achieve the best version of their own lives such as individualized instruction in education, pursuits to higher learning, and career development based on the individual's strengths.
We left Tallahassee having accomplished much:  advocacy, support to our FDDC partners, education acquired on the bills before the House and Senate that are specific to our mission, and an introduction to our local legislator.
---
FSU Job Fair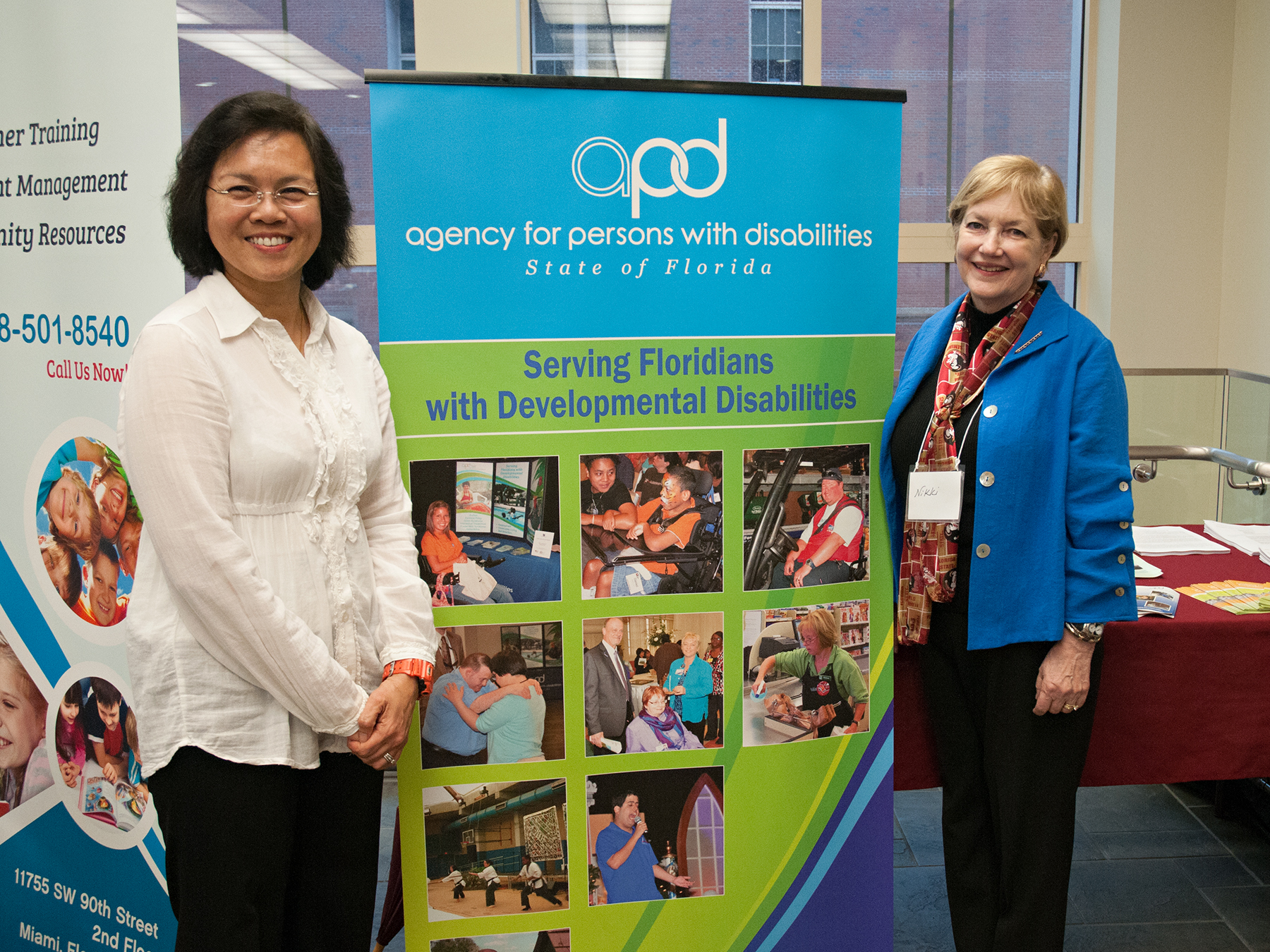 Nikki Bryan and Dr. Wan Ahmad of the Northwest Region have actively participated in the FSU Job Fair since 2009. FSU holds this Job Fair annually either at the Panama City campus or FSU Tallahassee (psychology dept). Nikki provides information about the recruitment and application process; while Dr. Ahmad helps to disseminate information about behavioral services to APD consumers; the Rule governing Behavior Analysis services; and the local review committee (LRC).
The Job Fair is attended by Behavior Analysis agencies throughout the state of Florida, as well as from other states. Many of the attendees are also actively providing information to budding board certified behavior analysts about working in their agencies and benefits they provide. Many second year Master's level students bring their resumes to prospective employers, including APD, and eager to start working in their field. In addition, first-year Master's level students start gathering information about what requirements are needed to enroll as a behavior analysis providers. Every year new faces attend the FSU Job Fair seeking new and updated information regarding the rules, process, requirements and enrollment information to become APD providers.
---
Nutrition Workshop
A Nutrition Workshop is scheduled from 9 a.m. to 1 p.m. on April 5 at Children's Medical Services in Tallahassee. The purpose of this workshop is to provide education on good nutrition and will include a discussion of how to use Electronic Benefits Transfer (EBT) dollars to purchase fresh produce.
Registered Dietician Sandra Woodruff, M.S., R.D., LD/N, who has been a nutritional consultant to numerous medical groups, including Tallahassee Regional Hospital, will make a presentation. She is the author of numerous bestselling books, including The Good Carb Cookbook, Secrets of Fat-Free Cooking, and Best-Kept Secrets of Healthy Cooking. The workshop will also feature a cooking demonstration by Chef Shacafrica Simmons.
---
Northwest Region APD Job Club/Job Fair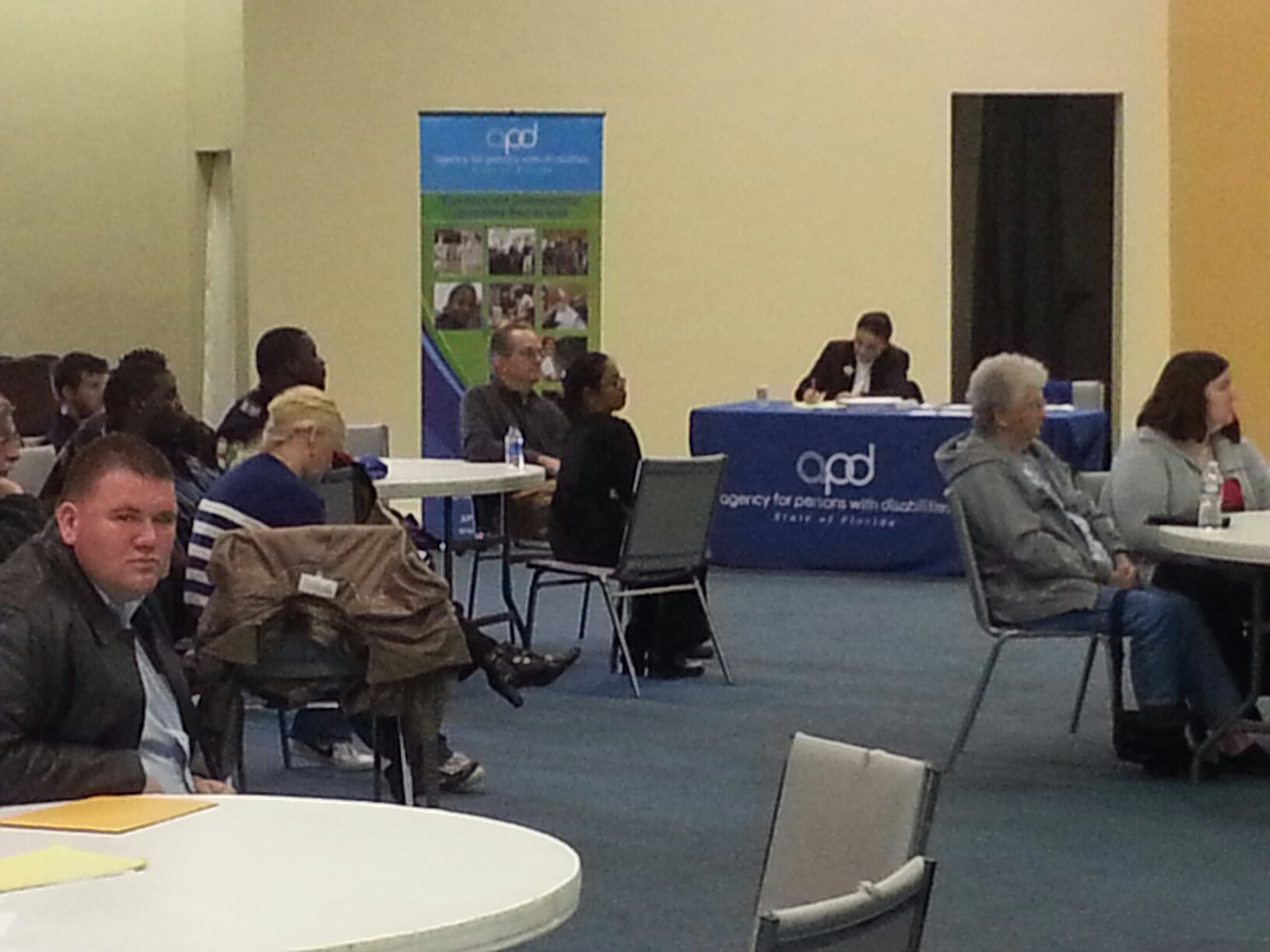 The Northwest Region of APD held their monthly Job Club meeting at Marcus Pointe Baptist Church in Pensacola on February 21. During February, the APD Job Club hosted a Job Fair. Employers from Wal-Mart, Gulf Coast Enterprises, Manpower, and Navy Federal Credit Union presented information about their companies and they interviewed individuals involved in the Employment Enhancement Plan (EEP). Wal-Mart and Gulf Coast Enterprises stated that they are interested in hiring individuals who are involved in the EEP.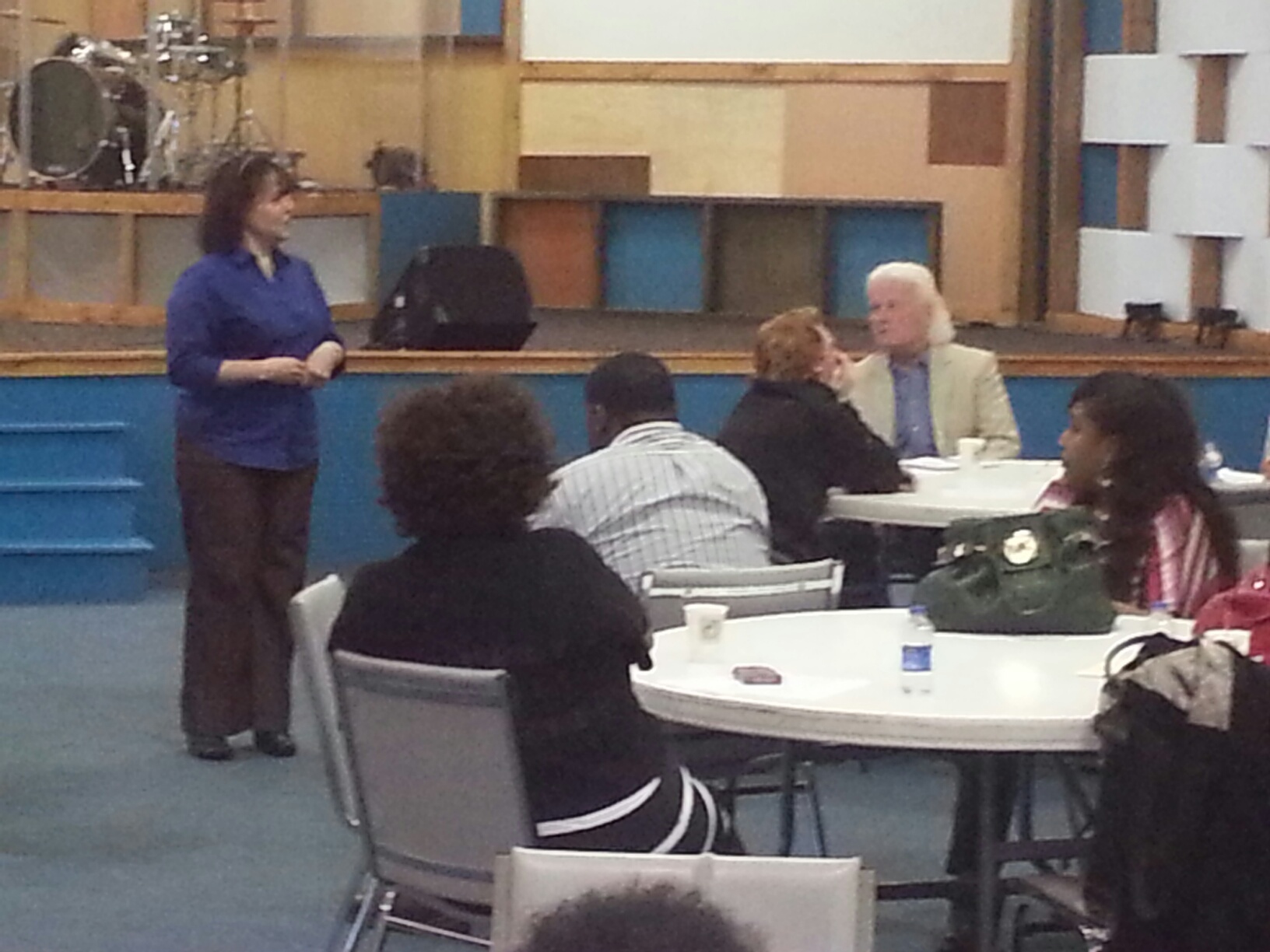 ---
Real Talk: Breaking Barriers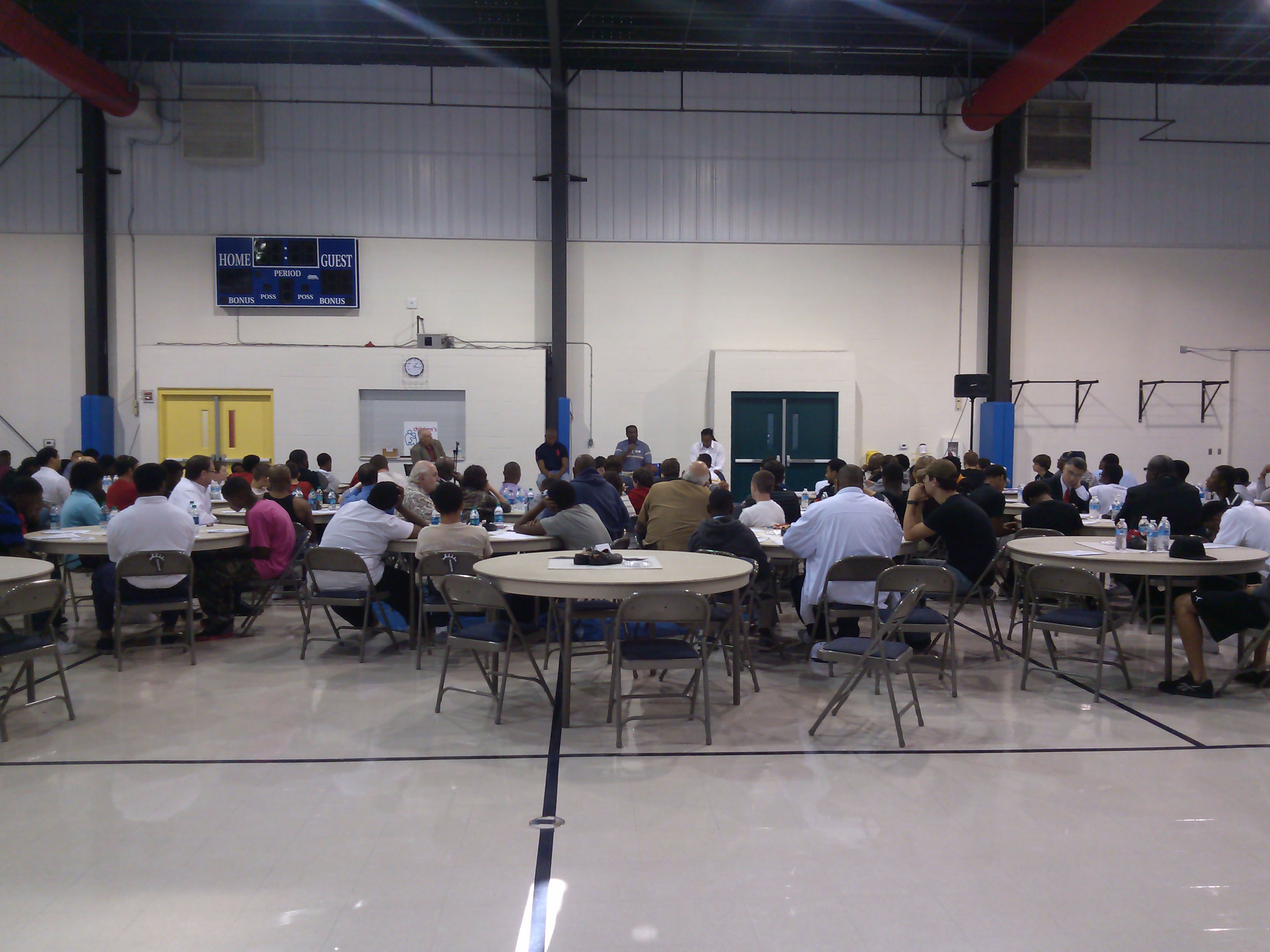 The APD Northwest Region in Pensacola invited young men at risk, ages 12 to 21, to attend a workshop sponsored by the Children's Home Society on March 19 to hear real stories of loss; heartbreak; triumph and success presented by men who have walked the path of at-risk youth. Lavell Freeman, Jr, Sparkie Green, and Rodney Jones began the workshop by sharing their stories of the barriers they have come across and how they overcame them. They advised the young men to be teachable, patient, apply themselves in classes, learn to read, not to waste their talents, dream, and believe in their vision. The 90 young men were paired at tables with the 30 men in the community who volunteered to meet the young men and hear their concerns. Each young man was provided with snacks, an opportunity to reach a mentor, an opportunity to hear that there is hope; an opportunity to share how the community could help them overcome their barriers, and a teen resources guide. The information gathered will be used to develop programs to reach these young men before it is too late.
---
Champion Staff
Melanie Mowry Etters - Editor
Lindsey Boyington - Writer
Christine Call - Writer
Kimberly Tharpe - Masthead Design
John Milton - Webmaster

---
The Agency Supports Persons with Developmental Disabilities in Living, Learning, and Working in their Communities.