Legislative Session To Begin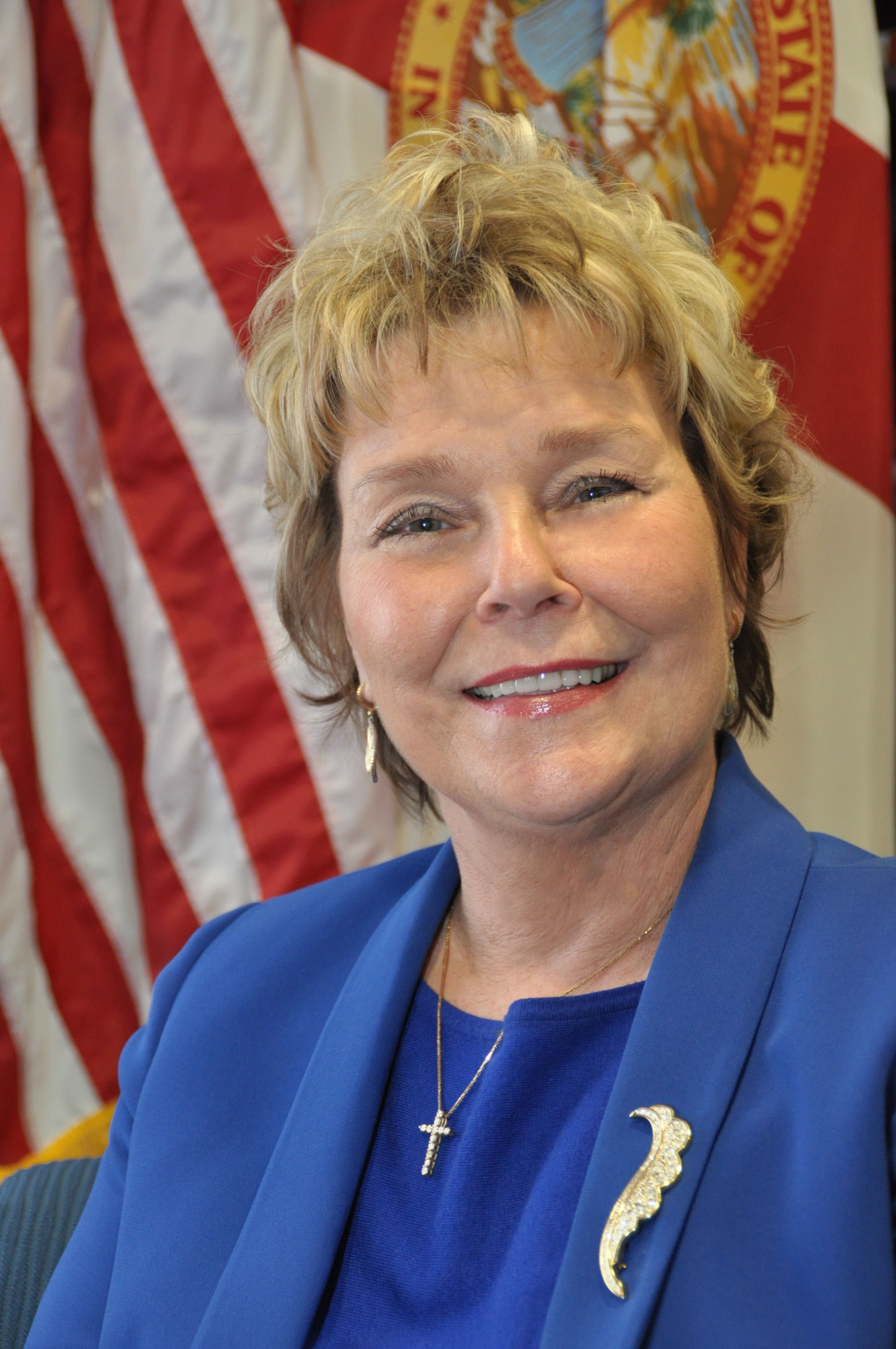 Agency for Persons with Disabilities Director Barbara Palmer is gearing up for another exciting Legislative session which begins on March 4 and is scheduled to end on May 2. Watch Director Palmer talk about some of the agencies priorities.
---
A Month to Recognize Floridians with Developmental Disabilities
By Barbara Palmer
Director of the Agency for Persons with Disabilities
Serving as director of the Agency for Persons with Disabilities (APD), I am fortunate to hear fabulous and inspiring stories regularly about people born with developmental disabilities. The individuals we serve at APD want opportunities to contribute to their community. Governor Rick Scott and the Florida Cabinet will consider a resolution on March 18, sponsored by Attorney General Pam Bondi, to declare March as Developmental Disabilities Awareness Month in our state. March 18 will also be Developmental Disabilities Day at the Capitol. We hope to see you in Tallahassee to support both efforts.
During this month, APD and its partners hope to share information about the accomplishments being made by people with developmental disabilities, like Christopher Blythe of Fort Walton Beach. Blythe secured his first job through Gulf Coast Industries working on Eglin Air Force Base. He is responsible for custodial services at the Eglin Field House which is a very busy gymnasium which on some days has over 1,000 people pass through it.  Vacuuming, dusting, mopping, and polishing are continually being done to ensure a clean building where soldiers can work up a sweat staying in shape. Blythe truly values the chance to show what he is capable of, and is thrilled with his continued success.
Governor Scott is a great APD advocate and he has included two important proposals in his It's Your Money Tax Cut budget that will benefit people that are waiting for state-funded community services from APD. 
Governor Scott is recommending $20 million to enroll the remaining individuals with critical needs from the waiting list onto the waiver. This is the second year Governor Scott has recommended money to help people on the waiting list.  This year, APD was able to offer 1,600 individuals with critical needs community-based services. This has been a tremendous milestone and we are so excited to provide these much needed services to those who have been waiting so many years.
Additionally, Governor Scott is proposing $1 million for employment programs for people on the APD Medicaid waiver waiting list.  The money would pay for things like job coaches, supported employment, and on-the-job training. The efforts will serve over 400 people in life altering ways – long term employment!
APD and our stakeholders are asking Legislators to support Governor Scott's It's Your Money Tax Cut budget proposal with the money earmarked for Floridians with developmental disabilities. During this special month of March devoted to promoting the abilities of those we serve, we ask for the public's support. We know this waiting list and employment funding will make a tremendous difference in the lives of people with disabilities and their families. Working together, we can make possibilities turn into success and help dreams be achieved for people like Christopher Blythe.
To learn more about Christopher Blythe, watch this video.
---
Governor Scott Attends Military Town Hall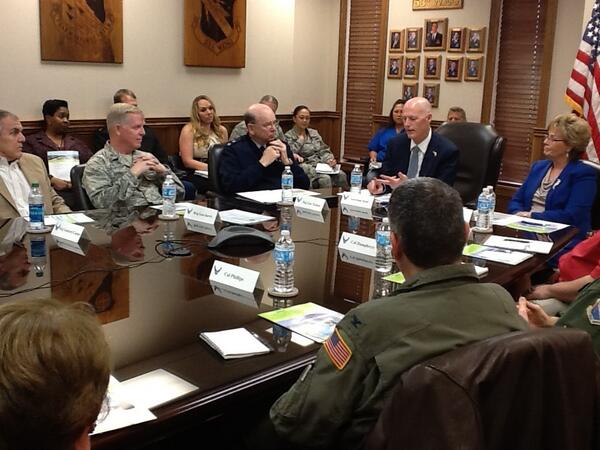 The Agency for Persons with Disabilities (APD) held a Military Town Hall meeting at Eglin Air Force base on February 4.  General David Harris opened the meeting by introducing APD Director Barbara Palmer.  She expressed that her goal is to build a better APD for Florida military families.  Director Palmer introduced Governor Rick Scott, who started his presentation by sharing the employment success stories of Camdon Oliver, Jackie Williams, Christopher Blythe, and Melanie Comer.
Oliver is a patient care technician at Gulf Breeze Hospital.  Williams and Blythe are custodians at Elgin Air Force Base, and Comer works on the Okaloosa Park maintenance crew.  All four individuals receive APD services. 
Governor Scott presented his proposed budget recommendations for APD which include $20 million to move critical needs individuals off the waiting list and $1 million for 400 individuals on the waiting list to receive Supported Employment services.
Portability of benefits from state to state as military families are transferred is a critical need.  As family members are deployed, respite becomes a need.  Military families are often not aware of what APD has to offer.  One participant's suggestion was to expand the crisis criteria to include military families transferring to Florida from a state where they are already receiving services.  A military taskforce is being developed to provide suggestions and solutions.
---
Developmental Disabilities Awareness Day 2014
Developmental Disabilities Awareness Day (DD Day) is just around the corner.  The Arc of Florida and the Florida Developmental Disabilities Council (FDDC) are hosting DD Day on March 18 from 8:30 a.m. to 3:30 p.m. at the Capitol in Tallahassee.
Exhibit booths will be located on the second floor rotunda, and the program will be held in the courtyard between the new Capitol building and the Old Capitol.  DD Day is a great opportunity speak with Legislators, attend the press conference, and visit the many exhibitors.
The FDDC will also provide shuttle service between the Homewood Suites on Apalachee Parkway and the Capitol throughout the day.  Accessible parking around the Capitol is available, however it is limited.  For more information about the event, please contact Vanda Bowman at vandab@fddc.org or Jay Schleuning at jay@arcflorida.org.
---
Lifespan Respite Summit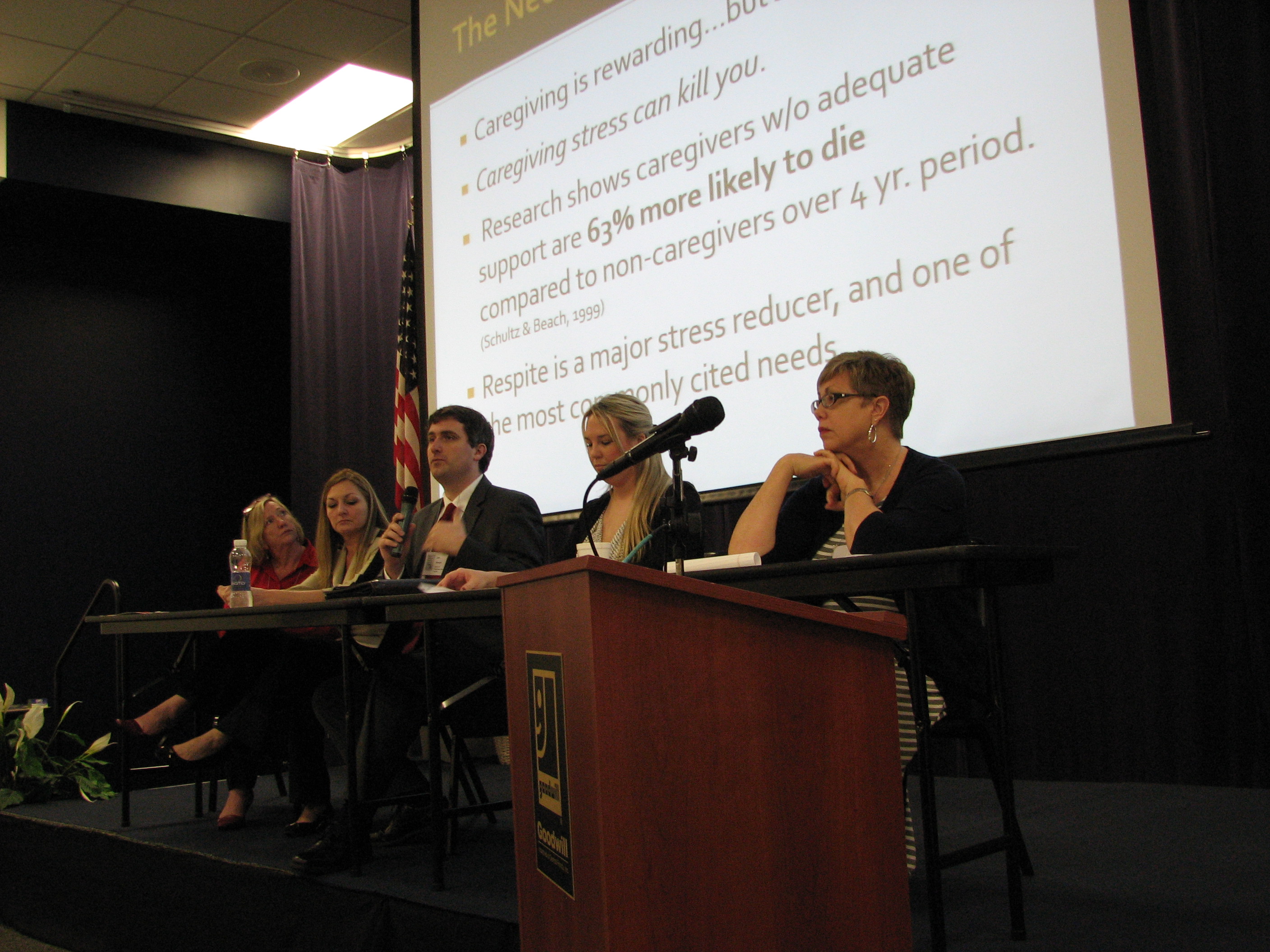 The Agency for Persons with Disabilities (APD), Family Care Council Florida, Florida Developmental Disabilities Council, Ounce of Prevention Fund of Florida, and the ARCH National Respite Network and Resource center all teamed up on February 21 to host a respite summit in Orlando.  The goal of the summit was to strengthen partnerships and increase access to quality respite care for individuals for all individuals with disabilities.
Respite is a service that is intended to give family caregivers of individuals with disabilities temporary relief.  The care they provide at times can be physically and emotionally draining.  Respite services give them the opportunity to rest and recharge.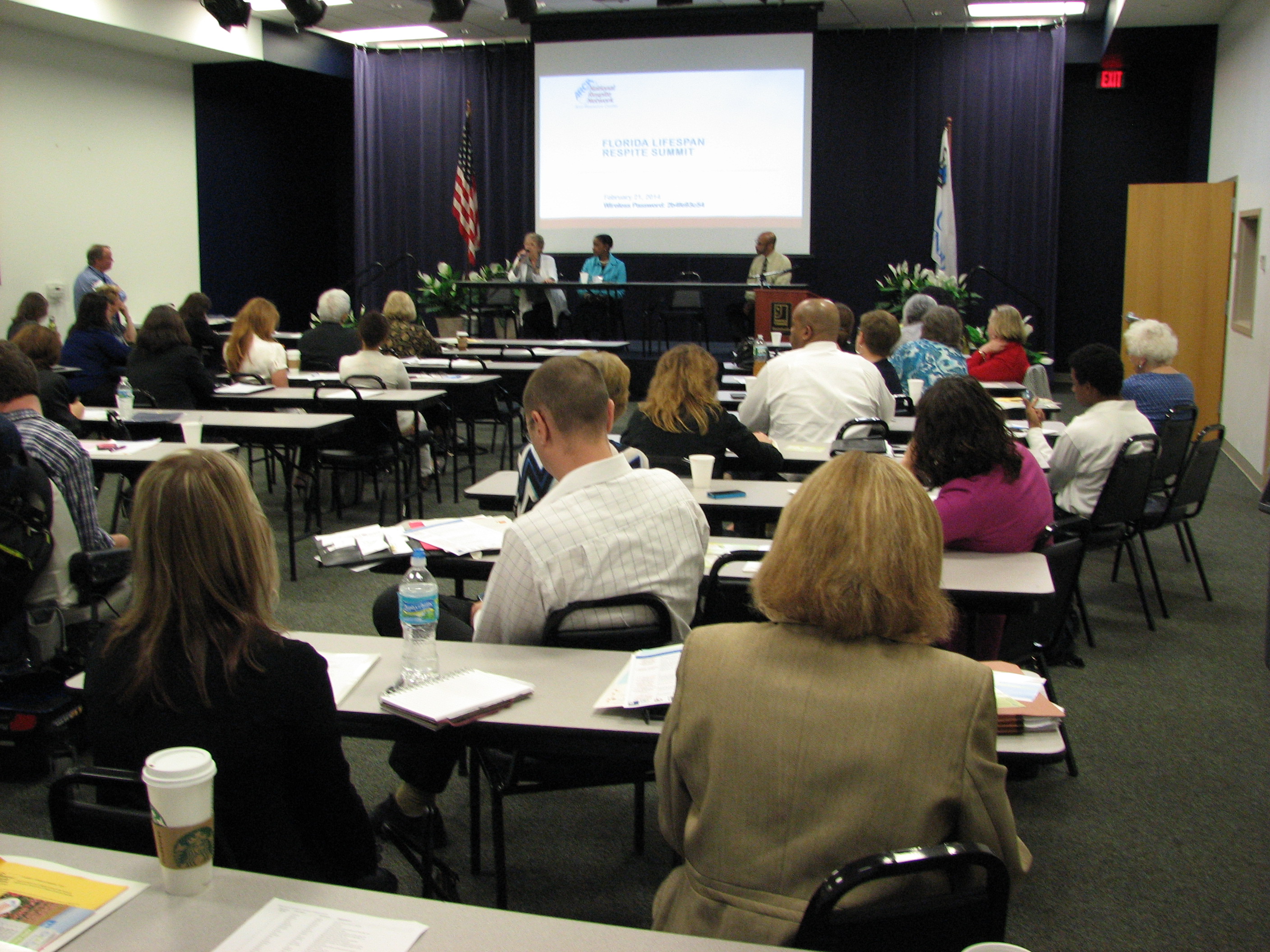 Participants discussed many topics including respite needs, respite resources throughout the state, and the development of a respite coalition.  Family members and individuals also shared personal stories of how respite care has benefited their families.  The information shared at this summit will be used by Ounce of Prevention Fund to apply for a three year $200,000 grant to build a statewide respite coalition.  As a follow up, a conference call will be scheduled in the coming weeks to update all the partners.
---
FSU Police Donate to Send Families on Vacation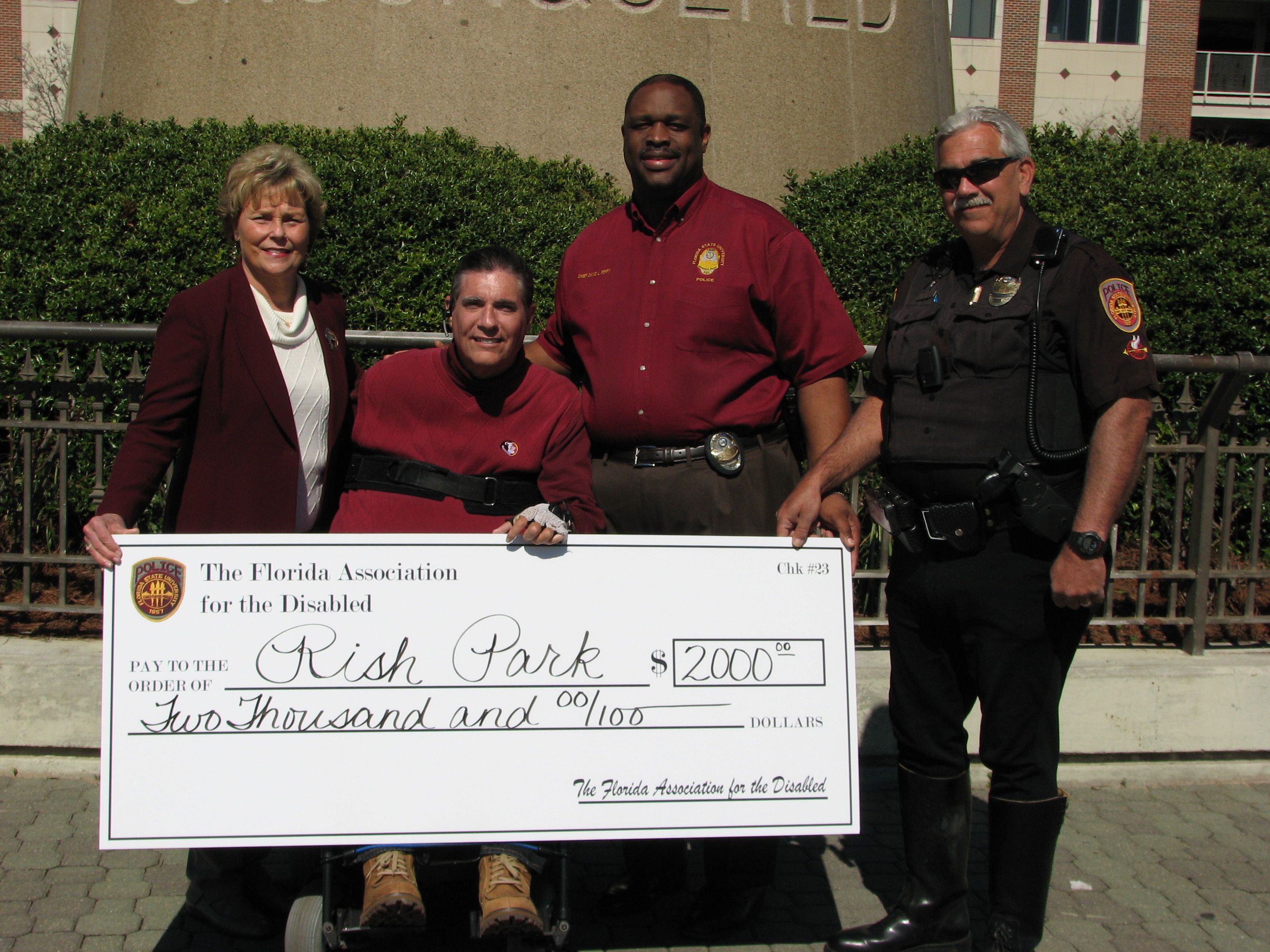 The Florida State University (FSU) Police Department and the Independent Order of Odd Fellows Lodge Number 5 donated $2,000 to the Agency for Persons with Disabilities (APD) for Rish Park on February 28. FSU Police Chief David Perry and FSU officer Mike Rodes presented the check to APD Director Barbara Palmer on FSU's campus. APD employee JR Harding arranged for the donation. This is the second year these organizations have made this donation.
The money will be used to send four families to William J. (Billy Joe) Rish Recreational Park on Cape San Blas for a four day and three night vacation. The money will pay for gasoline to get to the park, food while at the park, and a disposable camera to capture the weekend. The families will be selected from individuals on the APD Medicaid waiver waiting list.
Rish Park, which originally opened in 1975, is the state's only park specifically for people with disabilities and is operated by the Agency for Persons with Disabilities (APD). The park is located at 6773 Cape San Blas Road in Gulf County.
The park is named after former State Representative Billy Joe Rish who was instrumental in securing the land from the federal government in 1968 and designating it for use by people with disabilities. The park is open to visitors with disabilities and their families year round. If you would like to make a reservation, contact Sunland in Marianna at (850) 482-9386 or visit RishPark.org.
---
Fanning Springs Disability Expo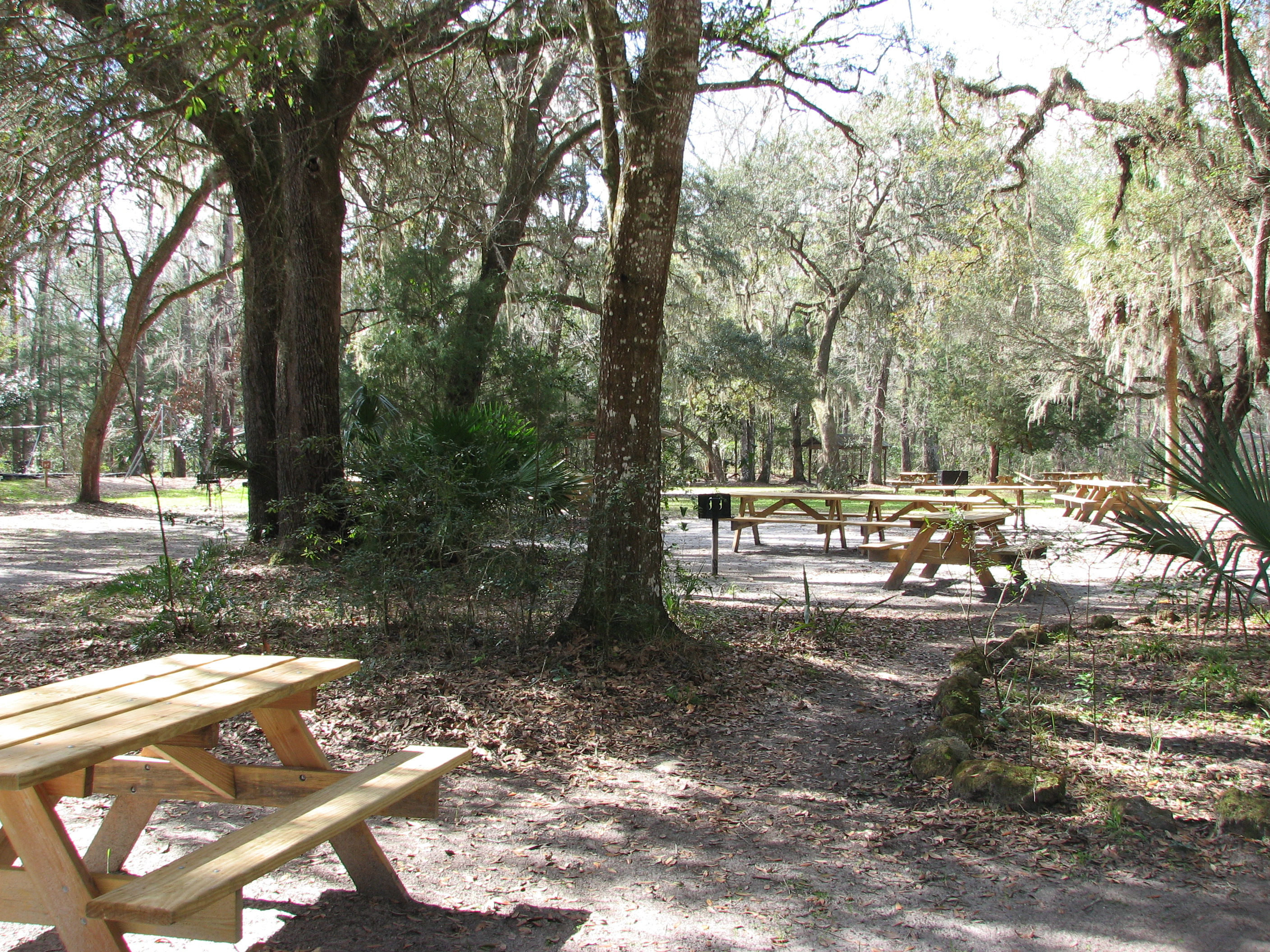 The Agency for Persons with Disabilities (APD), the Florida Disabled Outdoors Association (FDOA), and the Department of Environmental Protection (DEP) are partnering to host the Fanning Springs Disability Expo in the Dixie, Levy, Gilchrist tri-county area.  The event will be held on May 10 from 10 a.m. to 4 p.m. at Fanning Springs State Park.  Other event partners include the three county commissions, local businesses, several nonprofit partners, local providers, and other state agencies.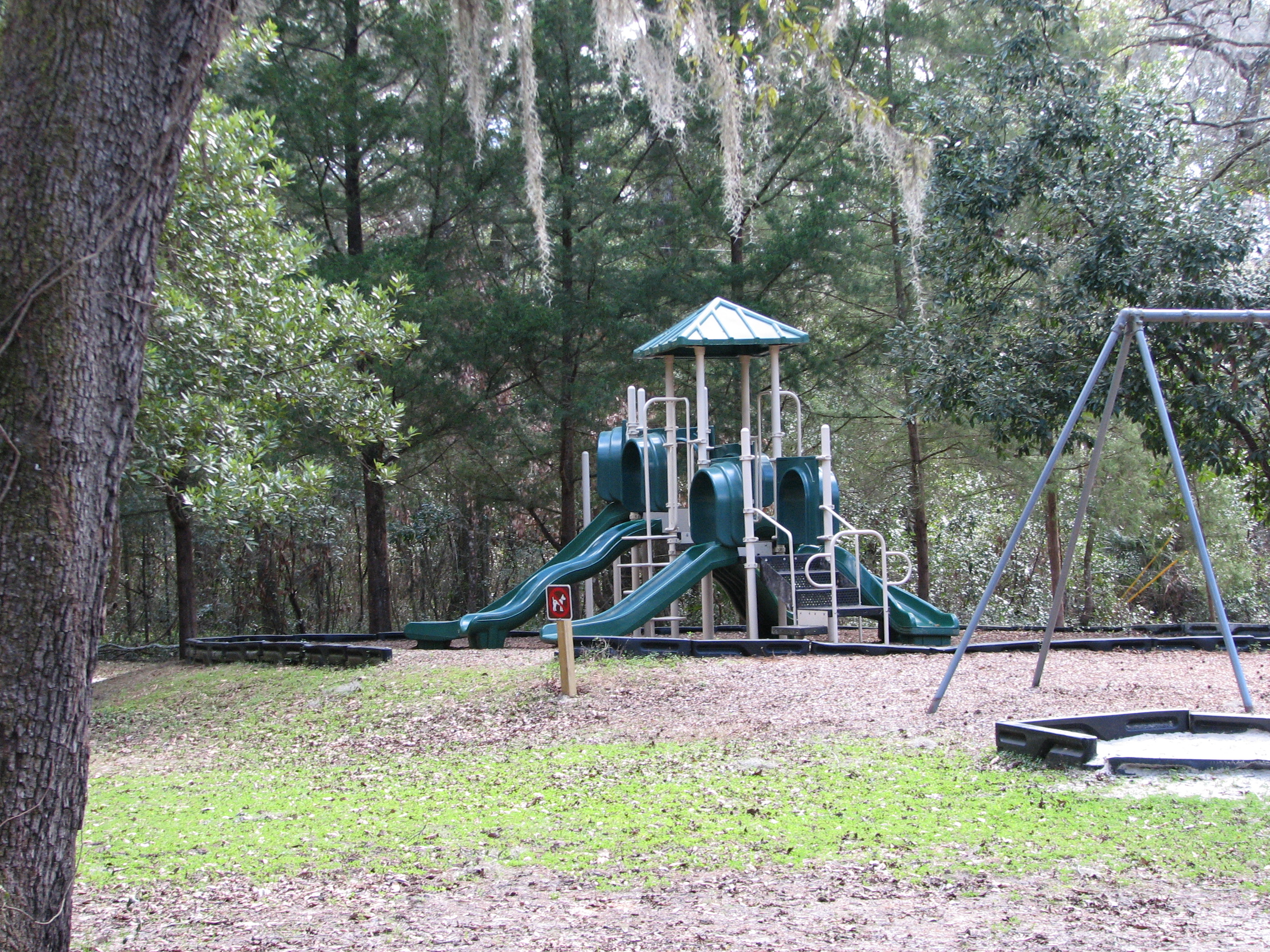 The Expo's goal is to provide a fun filled day for individuals with disabilities and their family members.  FDOA has organized a SportsAbility Sampler, which includes many inclusive recreational activities such as bocce ball, kayaking, and sit volleyball.   Attendees can also enjoy participating in prize raffles, watching performances by Tacachale, and sitting down to a sack lunch from the concession stand.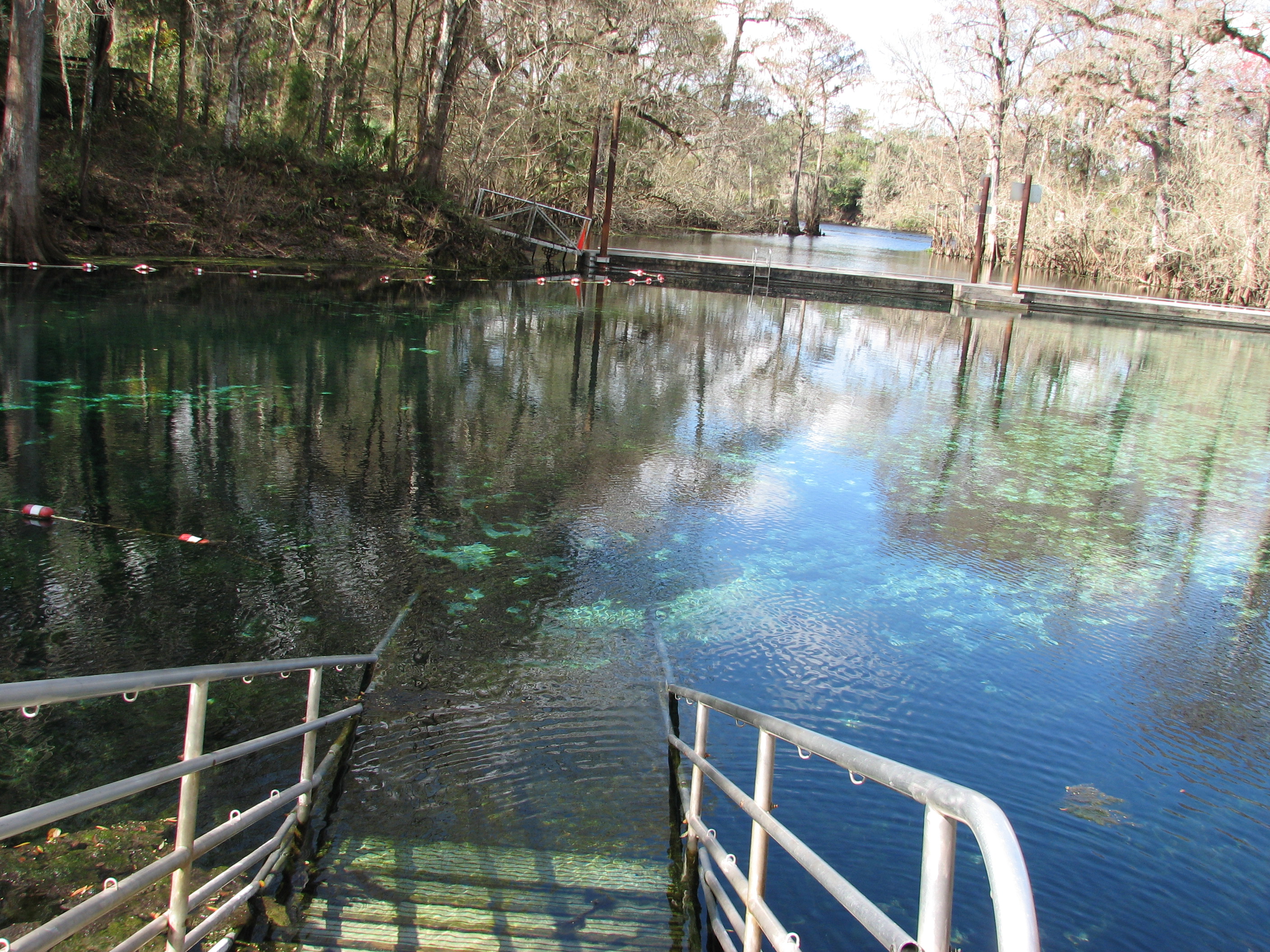 In addition to the recreational experiences, attendees will have the opportunity to listen to presentations, and learn about the various services that APD and other agencies can provide.  For questions or more information, please contact Resource.Directory@apdcares.org.  
---
Pushing Toward Success
By Lindsey Boyington
Loyal employees are often hard to find.  But that is not the case at the Walmart store in Jacksonville where Kris Waters works.  He has worked for Walmart for 11 years as a Cart Associate and also assists customers with loading their items in their cars.  His manager, Tara Williams, said "Kris is very friendly and helpful to the customers.  He has regular customers that ask about him when he isn't here."
Waters is very dedicated and hardworking.  He focuses on serving the customers and getting his work done.  You will not find Waters goofing off at the water cooler while on the job.
Waters was born with a developmental disability and receives services from Florida's Agency for Persons with Disabilities (APD).
Waters enjoys having the benefits of employment.  He said "I like having money to pay my bills, money in my pocket, and it keeps me out of trouble."  He is currently working on his GED and then plans on going to college.  He has big dreams, and wants to study Criminal Justice.  In the future, he is interested in working as a security guard or as an armored car guard.
Besides working, Waters enjoys visiting his grandmother and going to the mall and Best Buy with his friends.
---
Governor Rick Scott Appoints Six to Family Care Councils
Governor Rick Scott recently announced four appointments and two reappointments to Family Care Councils across the state.
Area Two, Family Care Council
Christine "Chris" Smith, 61, of Lloyd, is a teacher with Leon County Schools. She succeeds Nancy Whitfield and is appointed for a term beginning February 19, 2014, and ending January 17, 2017.
Kristina Holman-Mohr, 64, of Havana, is a business training consultant with Wells Fargo. She fills a vacant seat and is appointed for a term beginning February 19, 2014, and ending February 18, 2017.
Vincent Giglio, 88, of Tallahassee, is an advocate for persons with disabilities. He is reappointed for a term beginning February 19, 2014, and ending July 1, 2016.
Area Thirteen, Family Care Council
Stephanie Hopper, 67, of Inverness, is a retired teacher with Citrus County School Board. She succeeds Eileen Reidy and is appointed for a term beginning February 19, 2014, and ending August 26, 2014.
Shawn Mims, 39, of Ocala, is the owner of Space World PC. He is reappointed for a term beginning February 19, 2014, and ending December 11, 2016.
Area Fifteen, Family Care Council
Mozelle Green, 62, of Fort Pierce, is a teaching assistant with St. Lucie County Schools. She is reappointed for a term beginning February 19, 2014, and ending June 5, 2016.
---
Around the State
BP Recovery Funds Workshop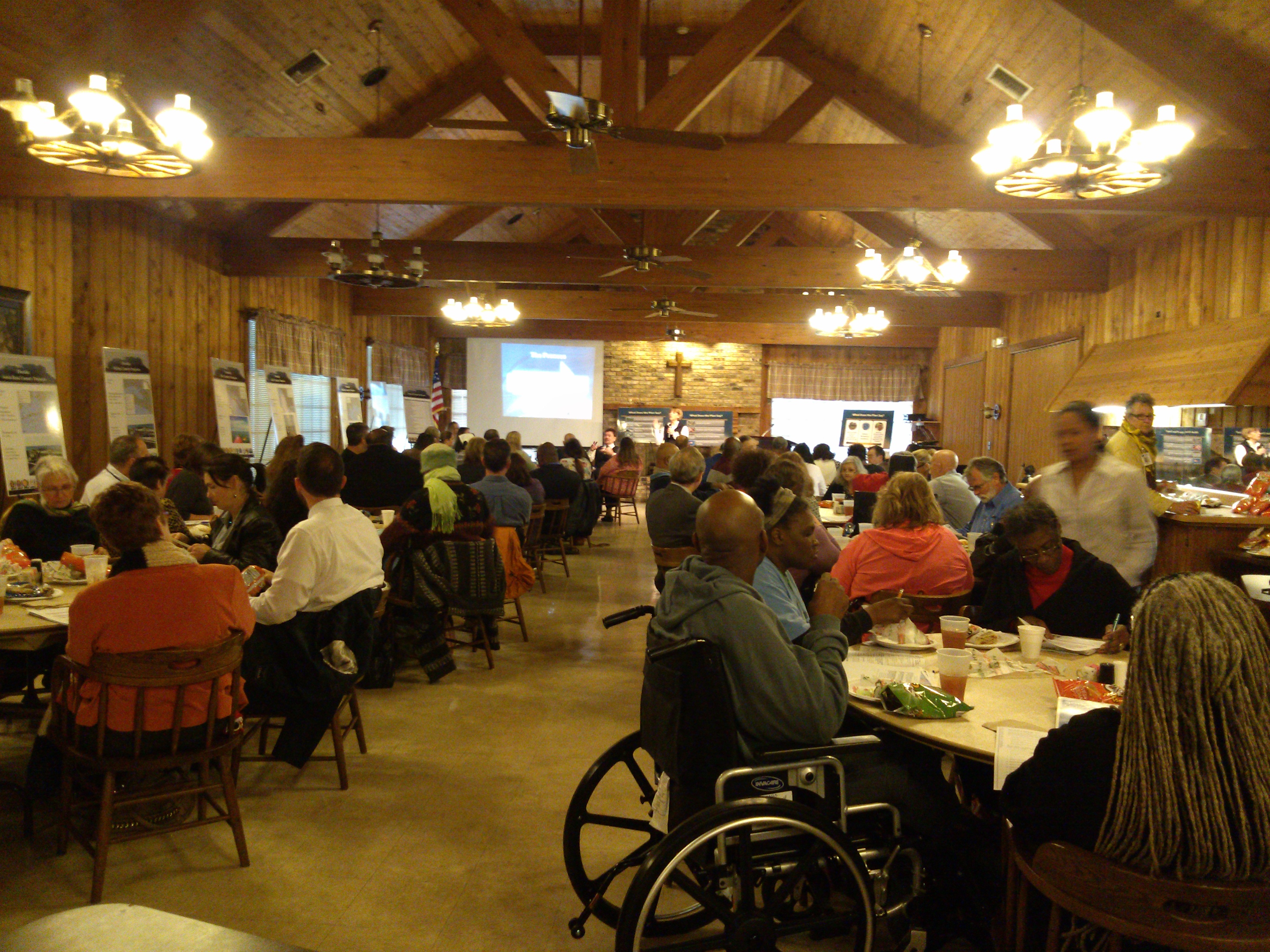 On February 11, the Agency for Persons with Disabilities (APD) participated in a workshop in Pensacola conducted by the U.S. Department of Interior to discuss how minorities and people with disabilities can influence the use of the BP oil spill settlement money.  Forty four restoration projects totally $627 million in Florida, Alabama, Mississippi, Louisiana, and Texas have been proposed.  Twenty eight of these projects will be located in Bay, Escambia, Franklin, Gulf, Okaloosa, Santa Rosa, Wakulla, and Walton counties in Florida. 
APD's goal was to make sure that individuals with disabilities are considered as part of the selection process for contracts awarded and that all projects are accessible to people with disabilities.  Of all the public meetings held, Florida was the only state that requested people with disabilities be considered in the processes.  Since the projects will be federal contracts, per new federal requirements, people with disabilities will have new employment opportunities with these contracts.  Now is the time to research the proposed projects and find out if APD has individuals that may be able to fill an employment need as soon as the funding is released.  For more information, go to www.gulfspillrestoration.noaa.gov  
---
Magic Comes to Pensacola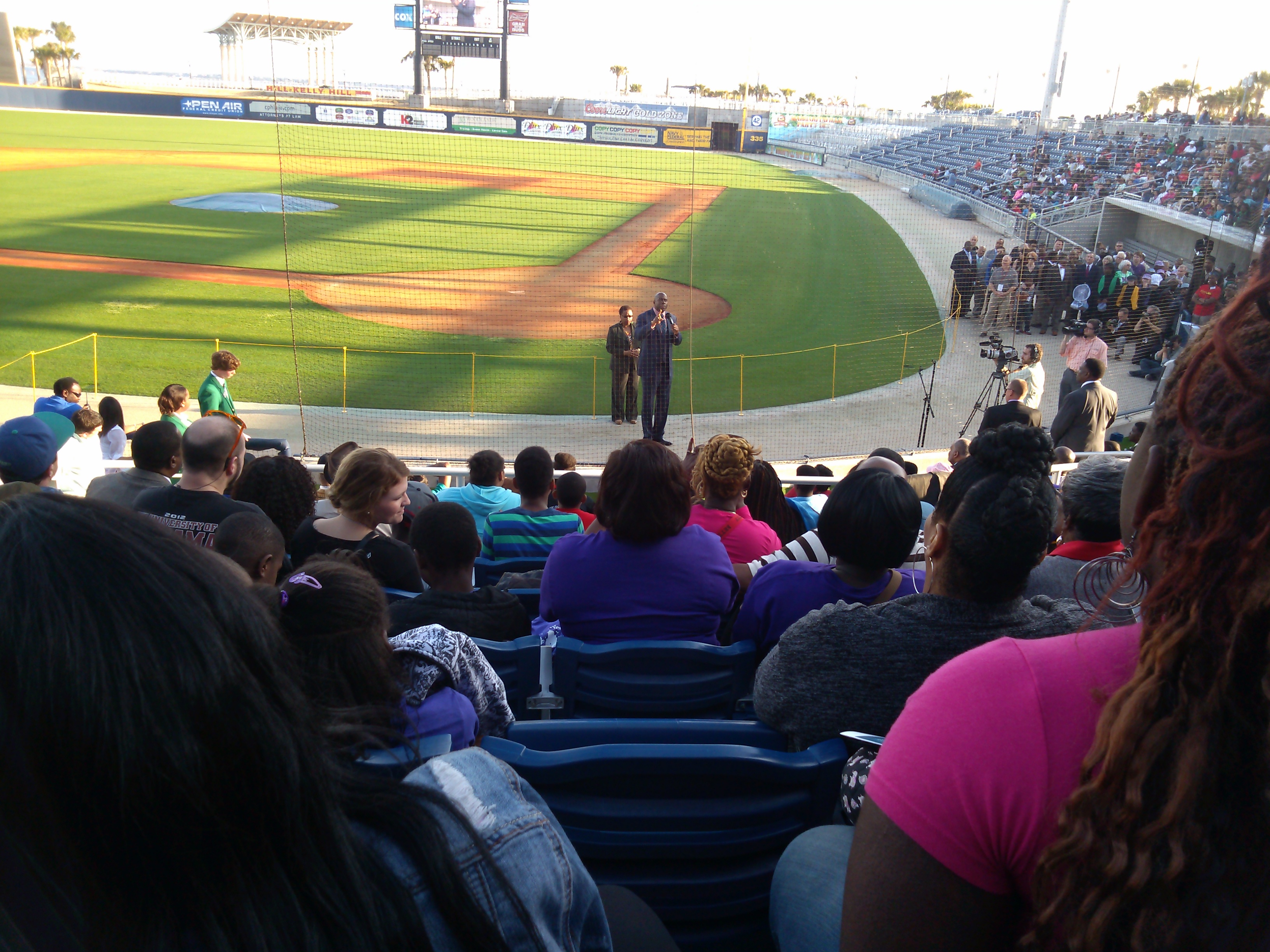 Basketball legend Magic Johnson attended Operation People for Peace (OPFP) on February 17 at the Community Maritime Park in Pensacola. Johnson is currently a successful businessman who inspires underprivileged members of the community to do great things and be healthy.  Johnson said, "Everything you want in life you can have, but you have to get it through a great education."
Chairman and Founder of OPFP, Arthur Rocker Sr., organizes health care clinics nationally in underserved communities to assist in acquiring preventative care and prevent major health issues in the future.  OPFP recently announced a partnership with Johnson's organization, the Magic Johnson Foundation, to reach and help even more than the 4,000 people that attended this event.  Johnson donated $50,000 to OPFP to help further the initiative.
---
Rehabilitation Act Section 503 New Rules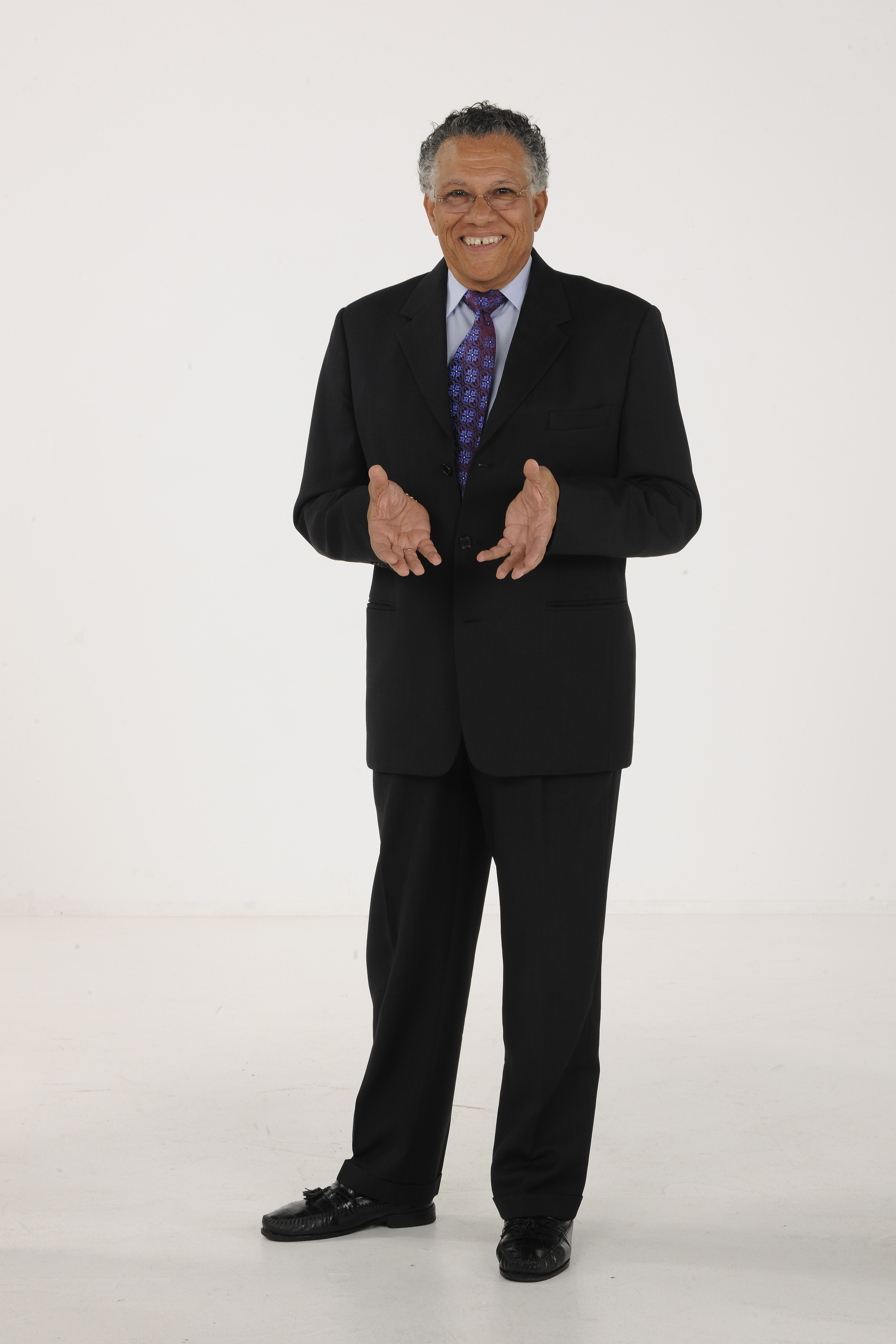 Corporate Consultant Eladio Amores shared information on Section 503 of the Rehabilitation Act with the Panhandle Business Leadership Network at their meeting on February 19 at The New World Landing in Pensacola.  Effective March 24, the new rules require federal contractors to have seven percent of their workforce as individuals with disabilities. 
The Office of Federal Contract and Compliance Program reports nearly one in four workers is employed by a federal contractor.  The requirement will invite applicants and current employees to self-identify disabilities every five years.  The contractor is encouraged to voluntarily develop and implement programs that provide priority consideration to individuals with disabilities in recruitment and hiring. 
The contractor's training must include the following: business and societal benefits of employment of individuals with disabilities; appropriate sensitivity toward individuals with disabilities; and legal responsibilities of the contractor regarding individuals with disabilities.  Finally the contractor will be required to annually report applicant data, hiring data, job openings, jobs filled, and job-fill ratio.  Hopefully, this should open new opportunities for employment of individuals with developmental disabilities.
---
Nutrition Workshop
A Nutrition Workshop is scheduled from 9 a.m. to 1 p.m. on April 5 at Children's Medical Services in Tallahassee. The purpose of this workshop is to provide education on good nutrition and will include a discussion of how to use Electronic Benefits Transfer (EBT) dollars to purchase fresh produce.
Registered Dietician Sandra Woodruff, M.S., R.D., LD/N, who has been a nutritional consultant to numerous medical groups, including the Tallahassee Regional Hospital, will make a presentation. She is the author of numerous bestselling books, including The Good Carb Cookbook, Secrets of Fat-Free Cooking and Best-Kept Secrets of Healthy Cooking. The workshop will also feature a cooking demonstration by Chef Shacafrica Simmons.
---
Work Incentives and Career Planning
APD customers age 12 and up in the Tampa area who are interested in work incentives and career planning are encouraged to attend a workshop on March 24 from 10 a.m. to 3 p.m.  The workshop will be held at the APD SunCoast Region Office at 1313 Tampa Street in the sixth floor conference room. 
Lead Community Work Incentive Coordinator Felipe Pereida will be available throughout the day to consult with participants.  The event also includes workshops on career exploration, learning about the world of work, resume writing and interview skills.  Space is limited to 25 participants so you must register by March 20.  To register please contact Eileen O'Brien by phone at (813) 455-6662 or by email at Eileen.Obrien@apdcares.org.
---
Champion Staff
Melanie Mowry Etters - Editor
Lindsey Boyington - Writer
Kimberly Tharpe - Masthead Design
John Milton - Webmaster


---
The Agency Supports Persons with Developmental Disabilities in Living, Learning, and Working in their Communities.