---
Area Administrator:
Rita Castor
Office Address:
201 West Broward Blvd.
Suite 305
Ft. Lauderdale, FL 33301
Main Phone Number:
(954) 467-4218
Main Fax Number:
(954) 467-4325
County Served:
Broward
---
Field News and Announcements
The Agency for Persons with Disabilities (APD) is committed to full compliance with the Americans with Disabilities Act (ADA). Persons who desire accommodations should contact: Kathy Coleman, Field 10 Office Contact at Kathryn.Coleman@apdcares.org or (954) 713-1275. Please call at least 72 hours prior to the event to allow time to arrange your accommodation.
---
Area Training Information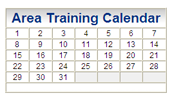 ---
Field Contacts
---
Field Resources
---
APD Resource Directory
Resource Search

A searchable directory of local, state, and national resources and services.

Planning Resources

This directory is a good starting point for finding a variety of natural and community supports, in addition to services provided by government agencies.
---
Field Suggestion Box

Submit your suggestions to APD for improving supports and services in your community
---
Provider Recruiting Opportunities
Becoming a Provider is a free process.
Field 10 is currently in need of Waiver Support Coordinators and Behavior Analysts.
Contact Yvonne Roberts, Provider Enrollment Coordinator at (954) 467-4203 if you are interested in obtaining information about becoming a provider.
---
Additional Information
Information for the Wait List
Area 10 Wait List Resource Liaison
Charlene Gissendanner
charlene.gissendanner@apdcares.org (954) 847-3543
The Area 10 Wait List Resource Liaison is an APD staff member who will periodically communicate with the individuals and families on the Wait List to provide information on meetings community resources and APD updates all related to the Wait List.
Please contact Charlene with your updated email to receive updates from APD.
Supervisor of the GR Support Coordination Unit
Charlene Gissendanner
charlene.gissendanner@apdcares.org
(954) 847-3543
GR Support Coordinators for Area 10: