CONTACT: Melanie Mowry Etters
Communication Director
850-414-7551
A Shining Tower
By Tim Brown
Just two blocks north of Florida's State Capitol, the 16-story Doubletree by Hilton hotel rises above downtown Tallahassee. David Sneed has been working to keep the hotel looking its best for the last seven years. Employed in the Doubletree's housekeeping department, Sneed's responsibilities include removing scuff marks, wiping down hall pictures, and cleaning the parking garage. "I enjoy working here and take pride in my work," Sneed said.
His supervisor agrees he loves to work. "David is very organized and likes everything in order," Housekeeping Director Alma Sohns said. "He is the type of person who does his job exactly the same way that he was instructed."
Sohns says Sneed is very dependable and she can always count on him to do his job. He shows up for all scheduled shifts and rarely misses work. "Out of the seven years David has been here, he has never had a missed punch on the time clock," Sohns said.
His co-workers say Sneed is not just an employee, he is family. His kind and gentle spirit is an inspiration to all, and their faces light up when they hear him coming.
"We always know he's around when we hear his voice saying, 'Okay.' He has such a distinct way of saying that word and he's always willing to do what is asked of him. Okay!" Sohns said.
During his free time, Sneed enjoys going to the library, exploring historical sites, sports, and dining at restaurants.
APD supports people with developmental disabilities to live, learn and work in their communities. The agency annually serves more than 55,000 Floridians with autism, cerebral palsy, spina bifida, intellectual disabilities, Down syndrome, Phelan-McDermid syndrome, and Prader-Willi syndrome. For more information about the Agency for Persons with Disabilities, visit APDcares.org or call toll free 1-866-APD-CARES (1-866-273-2273).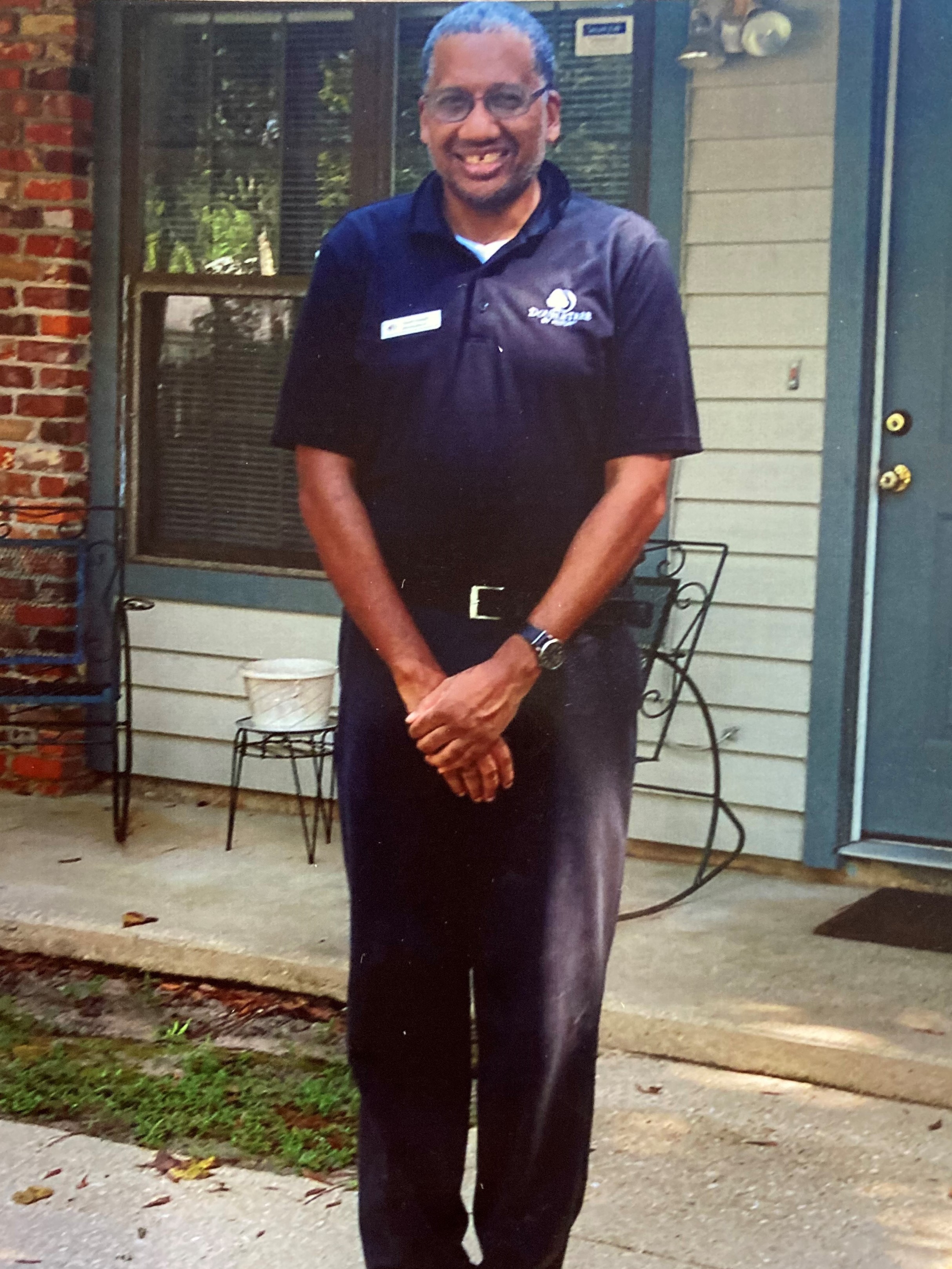 David Sneed is ready to go to work at the Doubletree by Hilton Hotel in Tallahassee, Florida.