CONTACT: Melanie Mowry Etters
Communication Director
850-414-7551
Bringing Joy to Publix
By Janeil Jackson
For the past four years, Ryan Weurth has become a familiar, friendly face for customers visiting the Publix Supermarket at Town Center at Martin Downs in Palm City. He is known for bagging groceries and greeting customers with a warm smile.
"I love my job at Publix, and my coworkers are my best friends," Weurth said.
Weurth works part-time at the store as a front service clerk. His duties include bagging, helping customers load groceries into their car, and gathering carts in the parking lot.
Weurth has a developmental disability and receives services from the Agency for Persons with Disabilities (APD). October is National Disability Employment Awareness Month, and APD is highlighting the workplace achievements of people with disabilities and the employers that hire them.
Weurth began an internship with Publix through his high school's career experience program. Mark Weurth, Ryan's father, thinks the Publix experience has been great for Ryan, who he says has always been an outgoing individual.
"Ryan was very social in high school. He was in the booster club and even elected by his classmates as class president," Mark Weurth said. "With Publix, he was able to keep that social aspect greeting and working with people. He held some other roles and didn't really like them, but once he got to Publix he really flourished."
Job Coach Dawn Hutchinson says working with Ryan has been a pleasure. "Ryan wants to work and be a part of our community. He is full-spirited and engages with all the customers. Ryan shows up on time and ready for work."
In his free time, Weurth enjoys playing basketball and softball with his Special Olympics team. He also holds the title of Assistant Athletic Director of Basketball Operations with his high school's basketball team. He attends all home games with a spot on the bench assisting in any way him can.
"I love working with the team. It has been like a second home for me," said Weurth.
APD supports people with developmental disabilities to live, learn and work in their communities. The agency annually serves more than 58,000 Floridians with autism, cerebral palsy, spina bifida, intellectual disabilities, Down syndrome, Phelan-McDermid syndrome, and Prader-Willi syndrome. For more information about the Agency for Persons with Disabilities, visit APDcares.org or call toll free 1-866-APD-CARES (1-866-273-2273).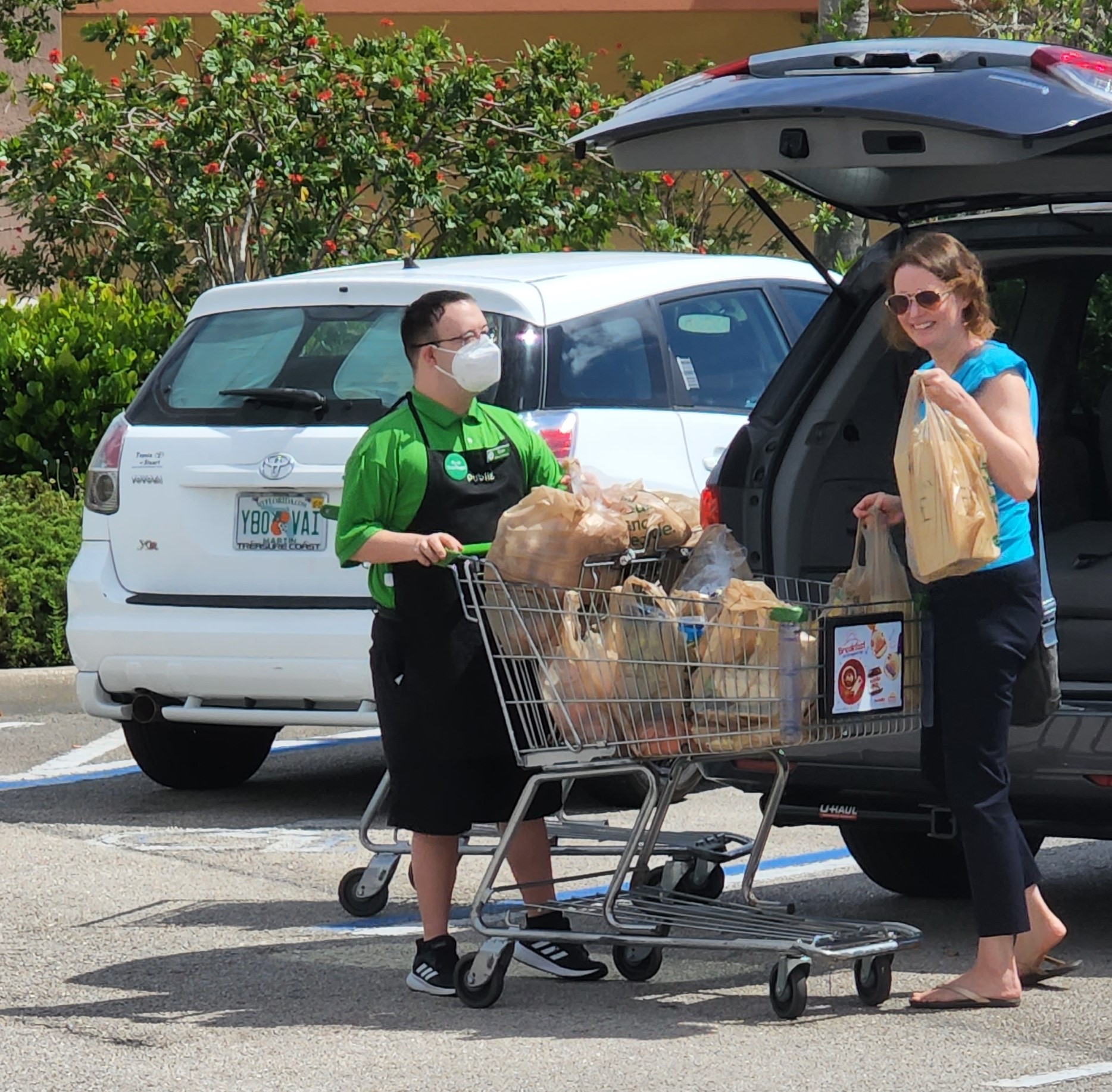 Ryan Weurth at Publix in Palm City, Florida.