---
Area Administrator:
Jeannette Estes
Office Address:
901 Industrial Drive, Suite 100
Wildwood, FL 34785
Main Phone Number:
(407) 245-0440
Main Fax Number:
(352) 330-2726
Counties Served:
Citrus, Hernando, Lake, Marion, and Sumter
---
Field News & Announcements
Looking for Resources and Services? Check out the New APD Resource Directory.
Apply for Services —To learn how to apply for services from APD, including the Medicaid Waiver program, for yourself or a family member, please visit our Apply for Services Section
The Agency for Persons with Disabilities (APD) is committed to full compliance with the Americans with Disabilities Act (ADA). Persons who desire accommodations should contact: Karen Eramo, Regional Training Coordinator at karen.eramo@apdcares.org (352) 330-2732 or the main office at (352) 330-2749. Please call at least 72 hours prior to the event to allow time to arrange your accommodations.
---
Area Training Information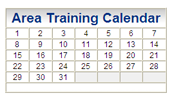 ---
Field Contacts
---
Field Resources
---
APD Resource Directory
Resource Search

A searchable directory of local, state, and national resources and services.

Planning Resources

This directory is a good starting point for finding a variety of natural and community supports, in addition to services provided by government agencies.
---
Field Suggestion Box

Submit your suggestions to APD for improving supports and services in your community
---
Provider Recruiting Opportunities
Becoming a Provider is a free process.
Field 13 is recruiting qualified providers of the following services:
Adult Dental
Environmental Accessibility Adaptations
Physical Therapy
Speech Therapy
Consumable Medical Supplies
Behavior Analysis
Private Duty Nursing
Residential Nursing
Skilled Nursing
Supported Living Coaching
Life Skills Development – Level 2 (Supported Employment)
Please review the requirements in the Developmental Disabilities Waiver Services Coverage and Limitations Handbook to ensure you have the Training and Experience for the Services you desire to provide. If you meet at least the minimum qualifying requirements we invite you to register for New Provider Module 1 &2. You may contact Priscilla Weeks, Field 13 Provider Enrollment Specialist at (352) 330- 2758 if you are interested in obtaining additional information on becoming a provider.
---
Additional Information
Applying for Services
People who have or might have a Developmental Disability may apply for services at any time by calling the Agency for Persons with Disabilities in their Area. Referrals can be made by concerned relatives, friends or others may apply on behalf of a person that they believe has a Developmental Disability. Please contact the State Support Coordinator representing the county in which you live for additional information or to apply for services.
Applying for Services