---
NW Region Manager:
Linda Donar
Office Address:

4030 Esplanade Way
Suite 280
Tallahassee, FL 32399-2949

Main Phone Number:
(850) 487-1992
Main Fax Number:
(850) 488-3763
Counties Served:
Bay, Calhoun, Franklin, Gadsden, Gulf, Holmes, Jackson, Jefferson, Leon, Liberty, Wakulla, and Washington
Field News & Announcements
The Agency for Persons with Disabilities (APD) is committed to full compliance with the Americans with Disabilities Act (ADA). Persons who desire accommodations should contact: Nilda Barreto, Field 2 Training Coordinator at Nilda.Barreto@apdcares.org, (850)922-9188 or the main office at (850)487-1992 Please call at least 72 hours prior to the event to allow time to arrange your accommodations.
---
Area Training Information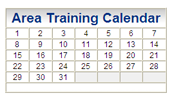 ---
Field Contacts
---
Field Resources
---
APD Resource Directory
Resource Search

A searchable directory of local, state, and national resources and services.

Planning Resources

This directory is a good starting point for finding a variety of natural and community supports, in addition to services provided by government agencies.
---
Field Suggestion Box

Submit your suggestions to APD for improving supports and services in your community
---
Provider Recruiting Opportunities
Becoming a Provider is a free process.
At the current time, Field 2 has a surplus of providers with the exception of behavior group home providers, dentists, dietitians and certified behavior analysts.
---
Additional Information
Area 2 is comprised of 14 counties. Because of our large geographic size, we are divided into 2 sub-areas. Sub-area 2A includes Bay, Gulf, Calhoun, Jackson, Washington, and Holmes counties. Field offices serving sub-area 2A are located in Panama City.
Panama City:
3309 Frankford Ave, Suite C
Panama City, FL 32405
Office Phone: (850) 872-7652
Sub-area 2B includes Leon, Franklin, Jefferson, Gadsden, Wakulla, and Liberty counties. The sub-area 2B field office is located in:
4030 Esplanade Way
Suite 280
Tallahassee, FL 32399-2949
850-487-1992