About Sunland Center at Marianna
---
Sunland Center is a community serving individuals with intellectual and developmental disabilities located in Marianna, Florida, the "City of Southern Charm."
Mission Statement:
To ensure quality care, treatment and training to aid in strengthening self-determination with a focus on individualized goal setting that emphasizes community involvement and community living.
Vision Statement:
To advance the meaning of care, concern, compassion, understand and support for individuals with intellectual and developmental disabilities through hard work, quality care and treatment and tailored training; while developing community citizenship.
Value Statement:
This organization will demonstrate values to ensure health, safety and protection of rights for the individuals we are privileged to serve. Foundational values are:
Safety and Security
Quality Healthcare
Efficient Service Delivery
Self-Determination, Interdependence, and Independence
Family and Natural Support
Community Involvement
Human Diversity
Community Characteristics
Total land area: 535 acres
Number of buildings including residences: 112
Maintains internal network
Maintains environmental park
Operates internal cafeteria, dining hall, and cafe
Operates internal mall
Operates internal ranch
Operates internal gymnasium and pool
Operates internal print Shop
Operates internal recycling
Operates internal chapel
Operates internal horticulture
Operates internal vocational program
Operates internal maintenance
Operates internal token store
Partners closely with Jackson County School
Directly neighbors Jackson County Fire Rescue
History
---
Before World War II the City of Marianna managed an airport at the existing airport site, which covered 635 acres and included a 4,600 foot long dirt runway. The federal government acquired the airport and 1,915 additional acres in 1942 to construct the Marianna Army Airfield. Only one year later, the Army Airfield served as a training base for the Southeast Army Air Force Training Command. The training command was removed from the base in 1946.
Chipola Junior College, founded in 1947, was located on the grounds of the former Marianna Army Air Base. In the early 1950s, the campus was moved to its current location in Marianna. During this time, the State of Florida opened a series of state-of-the-art tuberculosis hospitals. These hospitals were named in honor of W.T. Edwards, who was the first chairman of the State Tuberculosis Board. One of the hospitals was located on the grounds, operating in the area where the current Sunland Cox Medical Center is located. When the vaccine for TB was discovered, there was no longer a need for tuberculosis hospitals and the W.T. Edwards Hospitals began to phase-out in the 1950s.
In 1951, the old Marianna Army Air Field was reactivated to provide primary flight training for Air Force pilots. New cadet barracks and other facilities were built. By 1952, military personnel began arriving and were greeted warmly by the residents of Jackson County. In March 1953, training officially began at Graham Air Base, Marianna. Graham Air Base was named for William J. Graham, a civilian who provided primary flight training to pilots and headed the school. Graham operated under constant military supervision. The air base ultimately employed 700 civilians. Graham employees became an integral part of the community, making their contributions to the economy, and the social and cultural life of the city of Marianna. They built homes, their families increased, their children went to school - Marianna was home. The Air Force decided to close Graham Air Base in late 1960.
In 1962, the Division of Sunland Training Centers dedicated the former Graham Air Base property as Sunland Training Center, Marianna. The services provided were for persons with mental and physical disabilities; specializing in serving children. Among the first admissions were residents who transferred to Marianna, from Sunland Gainesville. During this era, residents of the facility included children, as well as adults. Many children resided at Sunland Marianna for a number of years until the admissions criteria was changed to accept persons age 18 and up. The facility officially opened in January 1963.
In 1965, the Division of Mental Retardation was established and provided for the Sunland Training Centers located throughout the state.
By the end of the 1970s the State of Florida provided services for over 6,500 individuals with developmental disabilities.
Through the years, a number of Sunland Training Centers were closed. Supervision of the remaining facilities was moved to the Florida Department of Health and Rehabilitative Services (HRS), then to the Florida Department of Children and Families (DCF).
In October 2004, the Agency for Persons with Disabilities (APD) became an agency separate from the Department of Children and Families, specifically tasked with serving the needs of Floridians with developmental disabilities. Prior to that time, it existed as the Developmental Disabilities Program under the Department of Children and Families.
On September 25, 2008, President George W. Bush signed the ADA Amendments Act of 2008 (ADAA) into law. The amendment broadened the definition of "disability" thereby extending the ADA's protections to a greater number of people.
In 2013 Sunland Center merged with DDDP, Developmental Disabilities Defendant Program. The program was originally opened as the Mentally Retarded Defendant Program and the name changed to the Developmental Disabilities Defendant Program in 2013.
APD works in partnership with local communities and private providers to assist individuals who have intellectual and developmental disabilities and their families. APD also provides assistance in identifying the needs of individuals with developmental disabilities for support and services.
To date, Sunland Center in Marianna, Chattahoochee (Developmental Disabilities Defendant Program or DDDP) and Tacachale Gainesville remain in operation under the Agency for Persons with Disabilities. The Developmental Disabilities Centers currently serve a combined total of nearly 700 residents.
The Sunland Centers currently serve a combined total of nearly 504 residents.
Click here to see the Sunland Photo Gallery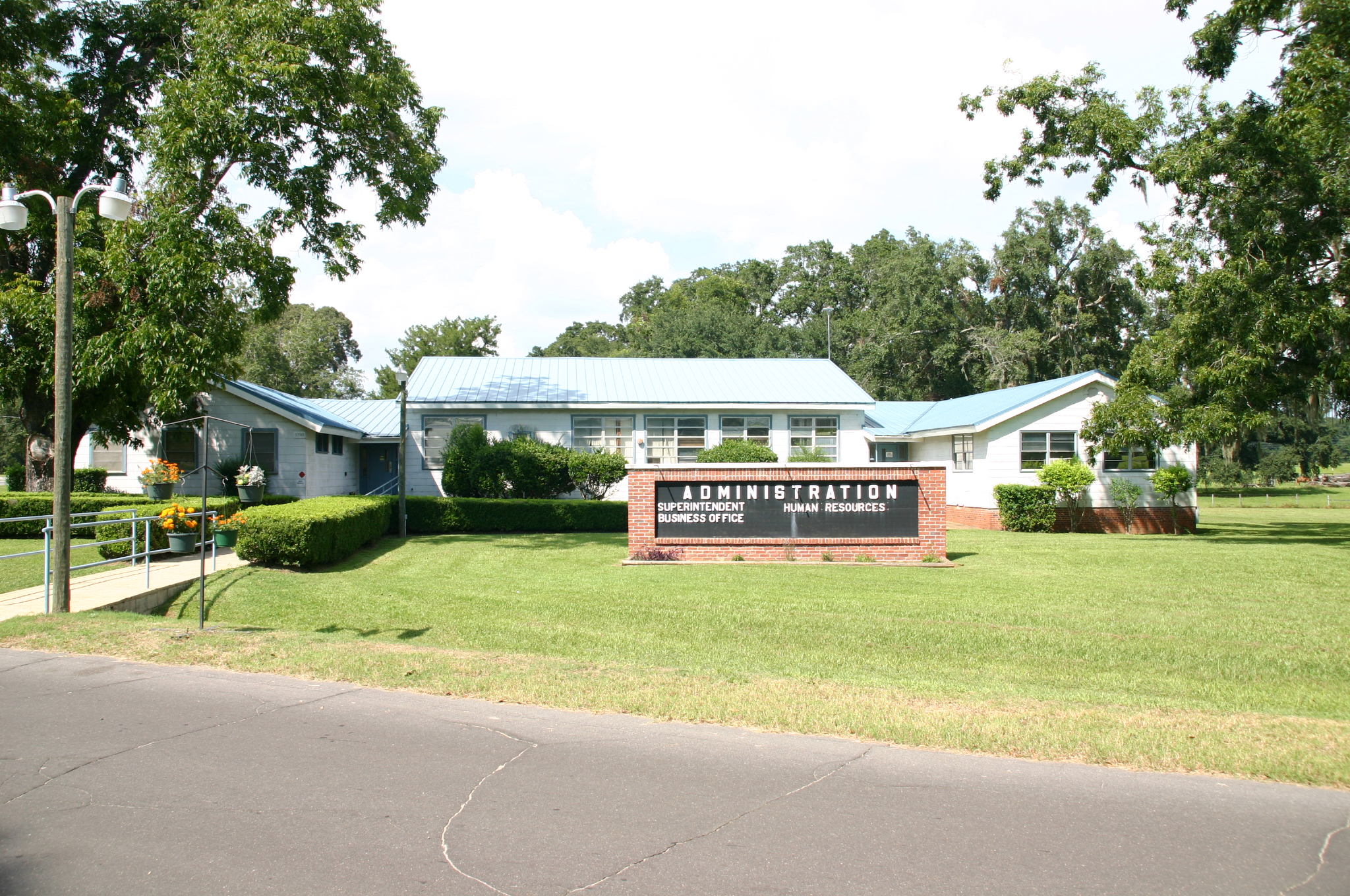 Pathways
---
The Pathways program is a secure facility located on the grounds of Sunland Center in Marianna, Florida.
History:
Pathways is a secure facility that was established in 2004 and is governed by Florida Statutes 916 and 393. The facility contains 34 (male) resident bedrooms divided into two residential wings. Pathways was designed to provide a secure Residential program that offers individualized treatment to promote optimal levels of adaptive behaviors in the least restrictive environment.
Individuals residing at Pathways have various diagnoses and have been charged with a crime (felony); however, they were found incompetent to proceed due to their disabilities. As a result of their incompetency, the individual's charges were dismissed, and the Court ordered them to a secure facility.
Pathways active treatment process focuses on identifying service needs and develops training goals to address those needs. At a minimum, annual and quarterly meetings are held to monitor progress toward achieving these goals.
Pathways utilizes progressive levels (Levels 0-4) and a point system in which progress is made based upon improved social behaviors. Extra privileges are earned based on their progression through the level system. The point system allows residents to earn points, which in turn may be used for additional privileges or for purchasing items from the token store. Engaging in socially inappropriate behaviors may result in a drop in level, loss of privileges and/or points, which may result in a Significant Behavior Report being completed.
Pathways offers a wide range of programs and services for individuals that include: Behavioral, Prove System, Vocations, Rehabilitation Therapy, Recreation, Medical, Dietary, Dental, and Religion Services.
Each individual is assigned to a Behavioral Specialist that develops a specific analytic program designed to offer a comprehensive treatment approach targeting deficits common to residents tailored to the population served.